A soggy Saturday couldn't dampen enthusiasm for the opening of a much-anticipated grocery store in Ridgefield as hundreds attended the grand opening of Rosauers Dec. 7.
Initially planned for in front of the brand-new, 53,000-square-foot supermarket, the ceremony had to move inside given the rain with hundreds crowding around local officials and Rosauers staff. Rosauers President and CEO Jeff Phillipps said the Ridgefield store was the first Rosauers west of the Cascade Mountains, part of a chain of 22 other supermarkets founded and headquartered in Spokane.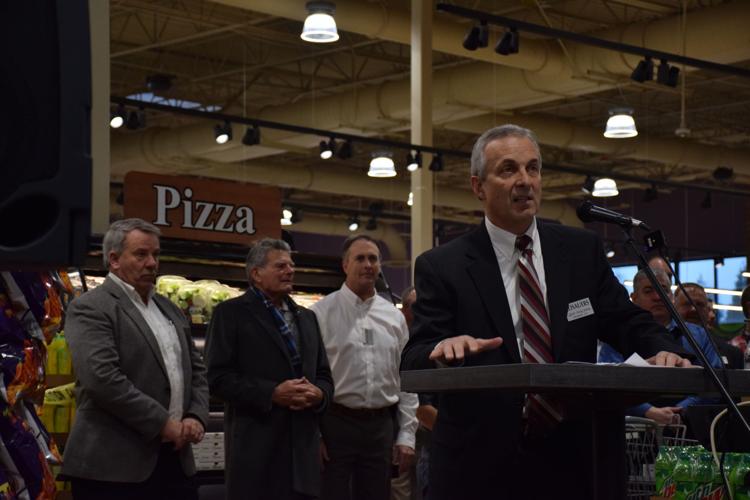 Phillipps stressed that Rosauers would be a good corporate partner with the Ridgefield community, a theme reiterated by other company staff and local leaders.
"A supermarket, especially in a small community like this, is more than just a grocery store," Phillipps said. "We are a gathering place where friends connect, a place where neighbors serve neighbors."
Phillipps spoke about the offerings the supermarket, including brick oven-fired pizza, a fresh juice bar, sushi and other self-service bars for salads and hot food. The store also features a large organic section, a Wi-Fi-equipped seating area and a meat department with in-house butchers, featuring Wagyu beef among other offerings.
Phillipps also mentioned online shopping and curbside pickup would start in about a week. Electric cars stopping by can also take advantage of charging stations located in the parking lot.
Other than employing 110 people itself, Phillipps said that Rosauers would be a catalyst for bringing in additional businesses to Ridgefield. As part of the overall Discovery Ridge development spearheaded by the Port of Ridgefield, a number of phases bringing in other businesses such as medical offices, restaurants and eventually a Rosauers-ran fuel station would take up residence in the area.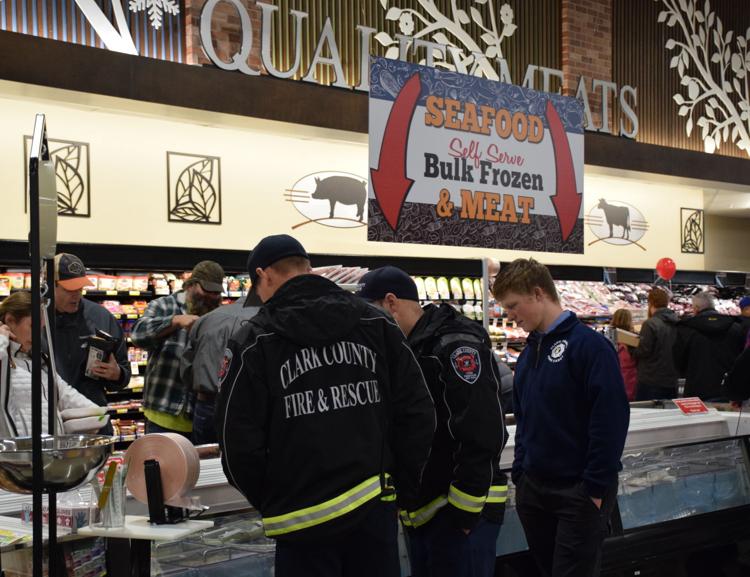 "This Rosauers supermarket is really the beginning," Phillipps said. "It's taken a while to get to this point." 
Announced by the port in February 2018, initially the business was planned to open earlier in the year. Unfavorable weather and holdups on needed permitting pushed construction and finishing touches to the December ribbon-cutting.
Phillipps praised developer Dean Maldonado, a Ridgefield local himself, who he said had been working on the project for years.
"As a Ridgefield resident, really (Maldonado) knows the importance of what a grocery store will mean to this community, not only from a convenience factor, but also as a draw to this community," Phillipps said.
Store Manager Eric Dean has had a 22-year career with Rosauers, transferring from Walla Walla to oversee the new store. Since getting involved with the project around July, Dean said it was "amazing" to finally have the supermarket up and running, speaking optimistically about becoming a part of Ridgefield.
"Community involvement, that's the biggest thing," Dean said. 
He said that in the months since he's moved he's felt the warm welcome of residents. As part of supporting the welcoming community, the store presented a $3,500 donation to the Ridgefield Community Library.
Officials who have been along for the years of leadup were elated to have Rosauers' doors open.
"Oh my gosh," Ridgefield Mayor Don Stose said when asked about how finally having the supermarket open felt. 
Part of the reason for city leaders settling on Rosauers to fill the supermarket void was their belief the business would be a "great community partner." 
Outside of being a supportive fit for the city, Stose looked forward to being able to get a dozen fresh donuts — or for more healthy fare, fresh fruits and vegetables — without having to trek outside city limits.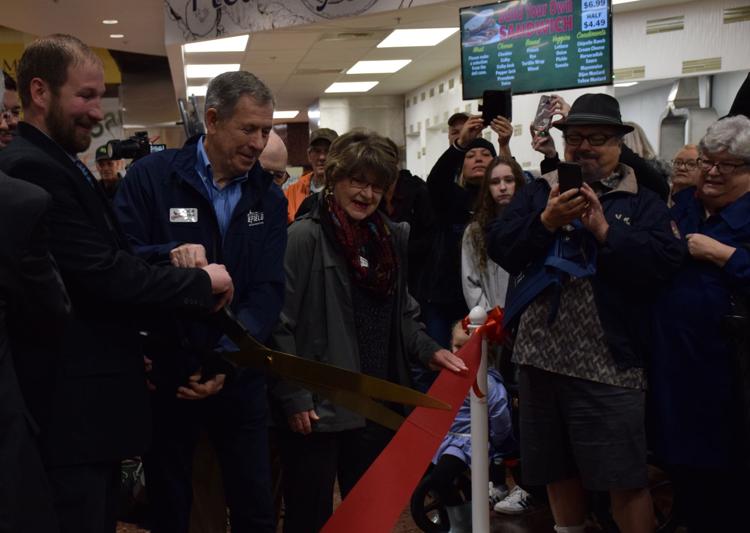 Stose also had a more personal connection to the grocery chain, having previously mentioned how his mother had ran the lunch counter at the original store in Spokane for 10 years.
"I think she's looking down on me right now, saying, 'Hey, I told you so,'" Stose said.