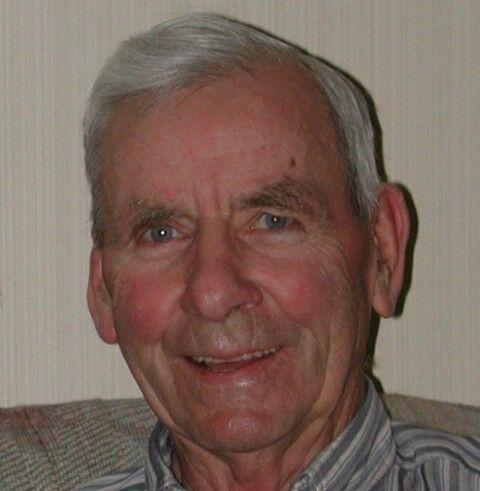 Ray C. Treasure left this mortal world peacefully Feb. 10, 2021, surrounded by his family. His reunion with his dear wife and other family members will be joyful. Ray was born Oct. 14, 1928, in Grant, Idaho, the youngest of five children to Lue and Catherine Treasure.
He grew up in South East Idaho and graduated from Midway High School in Lewisville, Idaho. He had many friends and was active in athletics and captained his high school basketball team. He met Mary Frew, the love of his life, on a blind date, and they married in 1950. Ray worked in many different jobs throughout his life, including farming and ranching, inspecting potatoes, training horses, chimney sweeping, and as a meat inspector for the USDA for many years. Ray and Mary moved their family from Idaho to eastern Washington in 1962, and moved to Hockinson in 1967. He later moved to La Grande, Ore., and then Salem, Ore., with employment transfers. After retiring, Ray and Mary moved back to Clark County to be closer to family.
Ray was a lifelong member of the Church of Jesus Christ of Latter-Day Saints. He served in many capacities and especially enjoyed his times working with the youth and serving as an ordinance worker in both the Seattle and Portland temples for over 20 years.
Ray is survived by his six children, Brian (Vickie) Treasure of Vancouver, Wash., Marla (Mark) Mattson of Vancouver, Alan (Sharon) Treasure of Battle Ground, Wash., Layne (Rachel) Treasure of La Center, Wash., Ellen (Dave) Anderson of Estacada, Ore., and Amy (Glenn) Blatter of Mesa, Ariz.; as well as 28 grandchildren; 60 great-grandchildren; and 2 great-great-grandchildren.
He was preceded in death by his beloved wife, Mary, after 65 years of marriage.
Ray left a legacy of honesty and love and will be missed greatly by family and friends. A service was held Tuesday, Feb. 16, 2021, at the LDS Church in Brush Prairie, Wash. Internment was at the Fern Prairie Cemetery in Camas, Wash.