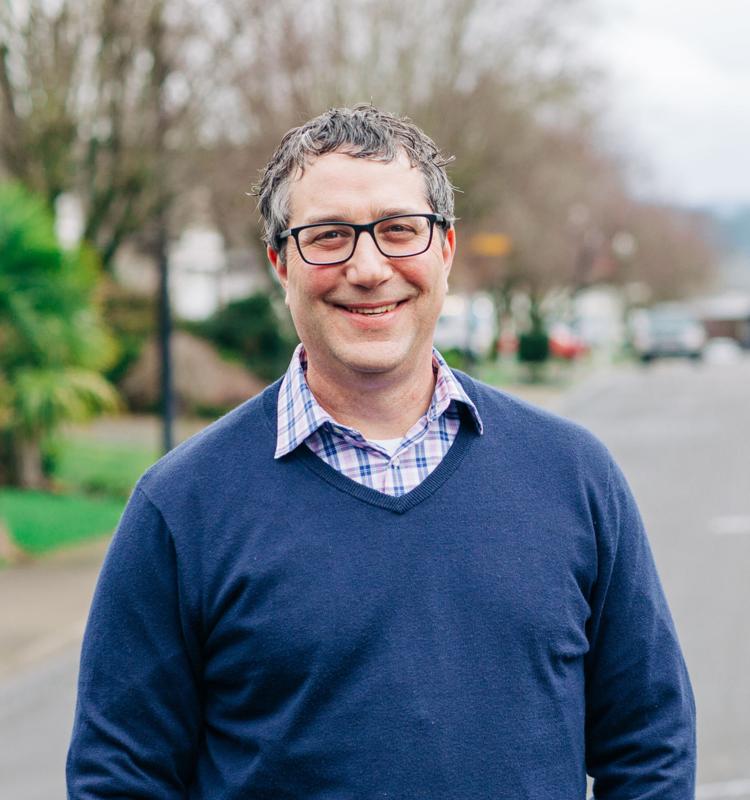 Washington State Sen. Lynda Wilson, R-Vancouver, will have some competition to retain her seat at the statehouse as Democrat Daniel Smith has entered the 2020 race.
Smith currently serves as Southwest Washington manager for the Community Health Plan of Washington, a nonprofit that provides healthcare for Apple Health members. He moved to Clark County about eight years ago from the Portland area to raise his two daughters with his wife, Bethany Rivard, a teacher at Fort Vancouver High School.
Smith's more than 20-year career in social work kept him focused on politics, though it was roughly a year ago when he started to seriously consider running for office. His shot at the Senate is the first time he's sought na elected government position.
Smith's career focus has largely been on the mental health side of healthcare, his campaign website states, particularly with regard to providing primary care, mental health and substance use disorder treatment. A release from Smith's campaign noted that he has developed new programs to give independence to adults with intellectual and developmental disabilities and implemented "cutting edge social service programs" through his work.
Smith sees work to integrate Medicaid with behavioral health as an example of positive progress in the state, something he would like to see continue. When speaking to The Reflector, Smith touched on rising health care costs leading to difficult decisions in families, adding he sees opportunities to better integrate community-based organizations within the healthcare system.
Outside of healthcare, Smith sees affordable housing and addressing the homelessness crisis as other issues that need to be addressed, as well as maintaining quality education and environment. He spoke about the financial squeeze on families as a concern of his — "those pocketbook issues," as he put it.
Though he's pursuing office as a Democrat in what is currently a Republican-controlled district, Smith said his experience building coalitions and solving issues makes him viable to flip at least one of the delegation's seats.
"I think they are looking for a fresh perspective, which I bring," Smith said.
Smith stressed that a people-first focus in the district is what he brings to the table as a candidate.
"At the end of the day, I really think that the communities, my neighbors and the folks who live here want a leader who will absolutely focus on prioritizing people," Smith said.
Wilson had previously announced her decision to seek re-election in September. Smith is the second Democrat to challenge incumbent 17th Legislative District law makers, joining Tanisha Harris, who recently announced her own candidacy for Vancouver state Rep. Vicki Kraft's seat.