A Clark County man had his bail set for $750,000 last week on charges that he killed a transgender teen last year, with a trial expected in July, according to court records.
On Jan. 2, David Bogdanov, 25, was granted bail on charges filed for the death of Nikki Kuhnhausen, then 17, who disappeared in June. Alongside a previous second-degree murder charge, Bogdanov also received a charge of malicious harassment, which is considered a hate crime under state law.
According to police and court records, investigators allege that Bogdanov had met up with Kuhnhausen June 5. When he learned that Kuhnhausen, who identified as a girl, was born biologically male, he allegedly became enraged and strangled Kuhnhausen to death, eventually disposing of her body near Larch Mountain, according to court documents. 
During his initial appearance in court Dec. 18, Bogdanov was denied bail. According to court documents, roughly three dozen individuals wrote in support of Bogdanov, commenting positively on his character and stating he was not a violent person. A lack of criminal history played into the judge's decision to grant bail.
Supporters of Kuhnhausen and her family, many of whom showed up in pink "justice for Nikki" T-shirts, were despondent over the news Bogdanov was granted bail.
"I feel like the justice system failed my baby one more time," Lisa Woods, Kuhnhausen's mother, said to reporters in front of the courthouse following the hearing. "It's like her being murdered all over again."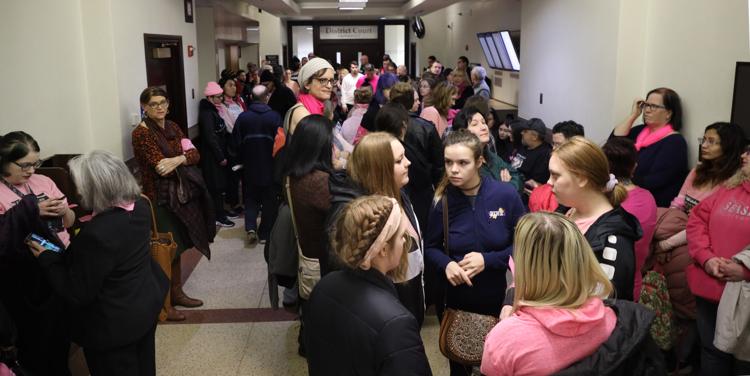 National Women's Coalition Against Violence & Exploitation Founder Michelle Bart said that because Bogdanov did not offer a tip about the location of Kunhausen's body for months, to her, the alleged crime seemed premeditated.
"Nikki Kuhnhausen did not get justice today," Bart exclaimed through tears.
Bogdanov is scheduled for an omnibus hearing March 17, according to court records.