The race for Yacolt mayor is a rematch of sorts as two individuals who applied for a previous vacancy for the seat in 2017 are going head-to-head for the position.
Incumbent mayor Vince Myers is facing off against challenger and former councilor Katie Listek this November election. Previously, both were applicants to a vacancy left by former mayor Jeff Carothers' resignation in 2017. Myers eventually got the role, with Listek not seeking re-election to council Position 1 that year.
Myers is a Clark County native, spending 24 years in the U.S. Navy, with much of that time as an intelligence analyst "reviewing programs for efficiencies and inefficiencies," he said. 
Upon his return to the county, he found a place in Yacolt in 2010 and first ran for town council in 2011 during a time of "a lot of turmoil" on the governing body, he said.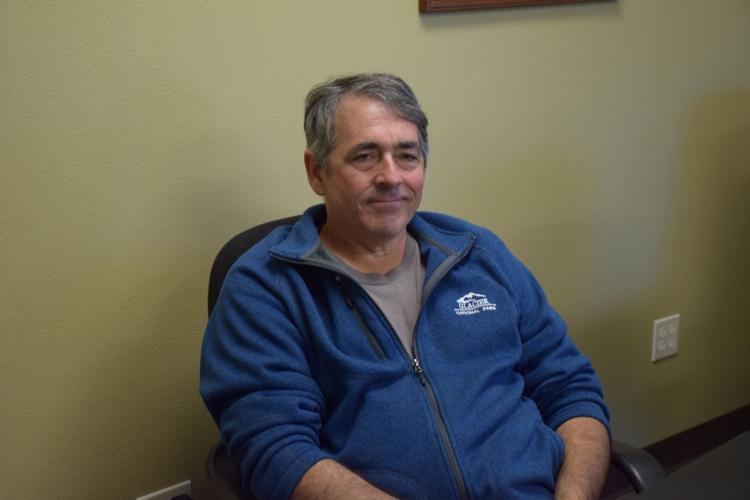 "There's a lot of good that's happening around this town, but there's a lot of things that still need to be done," Myers said, mentioning compliance with state codes that had been a decades-long issue. 
He said financially Yacolt is in a better position than what was previously believed following some better analysis of the books, allowing for the potential of infrastructure projects such as paving the Yacolt Recreational Park parking lot and setting aside town property for a community garden. He credited his hiring of town clerk Dawn Salisbury as helping to get the town's finances in order.
Myers addressed controversy over the cancellation of the town-sponsored Spring cleanup, which he explained was a constant loss for the town — and taxpayers.
"That's not a proper use of the people's money, if you're doing a project and consistently losing money on it," Myers said, adding that from 2014 to 2018 the town lost close to $17,000 on the cleanups. 
He said the council had decided to set the project aside for a year, re-assessing how the event could be cost-neutral.
Myers pointed to his experience on the council as well as professionally in the Navy and as a program and management analyst as assets for the job.
"I look at the topic from conception to completion and what must happen in between and how much time it will take," Myers said, noting that government has more procedures than a private business in getting things done.
"A lot of folks want to see something happen, but they want it to happen now … That's not the way it works in the public sector," Myers said, referring to opening and taking bids on projects and timeframes for grant funding that in some cases can push projects out by years.
Both Myers and Listek were in support of the message behind a resolution the town approved in June, opposing the changes in law made by Initiative 1639. Myers reiterated he feels the initiative is "going to go down in flames in court, because it's a bad law."
Listek also spoke in favor of the town's resolution against I-1639, believing that the community response makes it clear they feel the changes in law were constitutional violations.
Listek, like Myers, also grew up in Clark County, moving to Yacolt in 2014 and becoming a stay-at-home mother following a career in insurance. Listek was appointed to town council Position 1 in 2016 and was one of three people to apply for the mayoral vacancy left by Carothers in 2017, losing to Myers.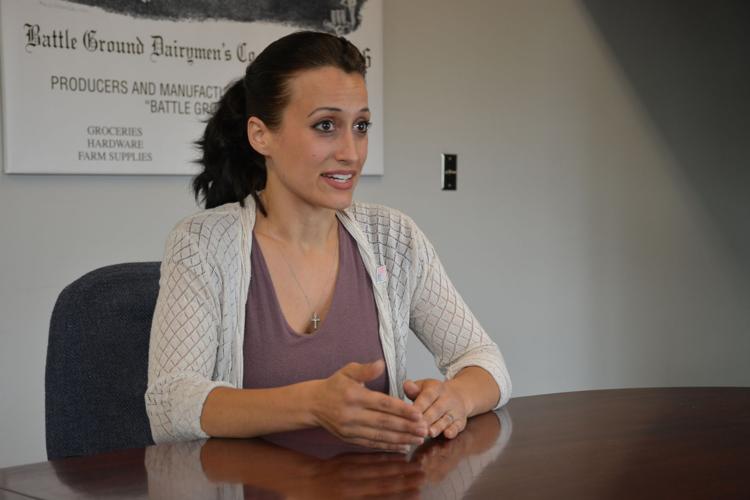 Following time off from town governance spurred in part by the birth of her youngest child, Listek said that the amount of feedback she received from residents led her to seek the mayor's seat again this year. She said there is currently tension between the council and Yacolt residents, a reality she hopes to ease should she be elected.
Listek said she organized a replacement town cleanup when the town itself decided not to put on the event this year. A few other projects of focus for her included creating community space at town hall, saying that when the building was purchased more than a decade ago having such a space was intended. A community room could host senior events, town movie night or an after-school space.
Listek also mentioned bringing trail connectivity to the town as one of the projects she hopes to see come to fruition involved linking with the Moulton Falls Trail. A connection could help bring economic growth, though she stressed she wants to maintain a small-town feel.
"It's just such a wonderful community to be a part of … it's such a blessing in my life," Listek remarked.
Listek said that work she wanted to see completed was more apt for a role as mayor rather than councilor. She cited an ability to organize as being a valuable asset to the position if elected.
"As mayor you help manage and direct the council and get them motivated to do things for their community," Listek said. "I think I'm good at that."