The Port of Ridgefield has a competitive race for District 2 commissioner this year as incumbent Scott Hughes eyes a third term and newcomer David Kelly seeks to bring a new perspective.
This year's District 2 race is competitive after Hughes didn't face any formal challenge since his first election in 2009. Kelly, owner of Windy Hills Winery, had previously served on the Ridgefield School District Board of Directors and felt it was time to get back into elected office.
"With the port I want to be a fresh set of eyes, ears and ideas," Kelly said. 
He added he wants to see an actual race in what were usually non-competitive elections for the port.
Kelly said the port's dark fiber project was chief among its important developments, which would see the infrastructure for high-speed internet laid in the district for a service provider to come in and "light" the network to make it usable.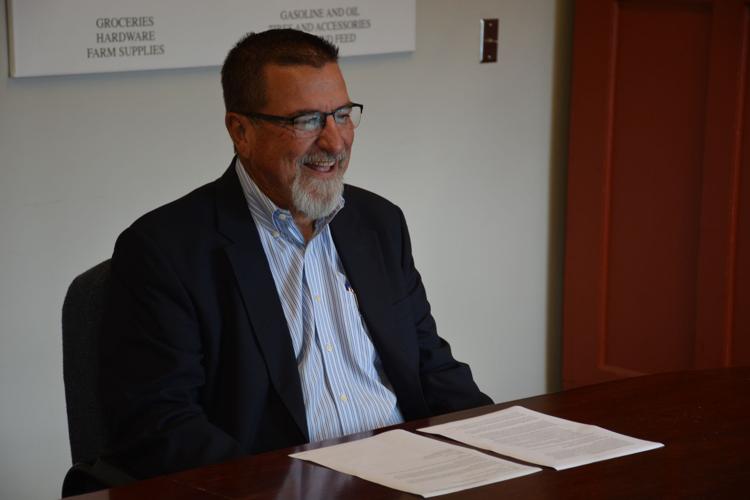 Kelly feels the port should be more active in recruiting businesses to its jurisdiction, speaking favorably of the district's work on selling properties in the Discovery Ridge area, which among other businesses will see a grocery store in Rosauers come to the city. 
A key difference between the candidates is on approaches to port-owned waterfront property. 
Though he said having public access on port-owned land is a benefit, Kelly questioned whether or not it should continue to be the port's responsibility for the property along Lake River. 
Though Kelly seems more open to the potential for private development there, Hughes stressed the importance of holding onto the property.
"It's a critical factor that this (waterfront) remain a public-owned piece of property," Hughes said. 
He pointed to more than $90 million in public investments into the property, predominantly in the cleanup of the former Pacific Wood Treating site on the waterfront that was completed earlier this decade.
Hughes noted that ports are different than a private developer, saying that, "we, as a port, have a mission along with a (profit) margin."
Hughes, the owner of Ridgefield Hardware in the city's downtown since 1999, said about 10 years ago the port drafted a master plan for the waterfront. He said going through a re-evaluation of the plan would be an important undertaking by the port.
"Things have changed in 10 years, significant changes," Hughes said, pointing to transformations in the retail economy specifically as one of the biggest shifts from a decade ago.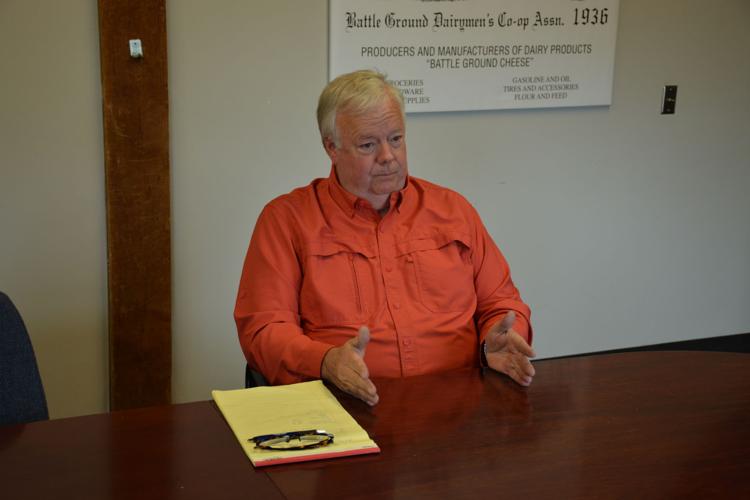 Hughes also pointed to the dark fiber project as one of the port's biggest in the coming years, saying that there would be a "fourth industrial revolution" revolving around data transmission and analytics that high-speed data infrastructure would help to usher in. 
Both Kelly and Hughes have used their presence in the community with their respective businesses as campaigning opportunities, talking about the election with those stopping by Kelly's winery or Hughes' hardware store. Though both are business-minded, the candidates differed on whether staying the course or changing it up would be best for the port in the future.
"We want everyone to … be given the opportunity to live, work and play in Ridgefield and do it in an environmentally-sensitive way," Hughes said.
Kelly reiterated that a fresh perspective is needed to make sure the port is benefiting the community at large.
"Let's step our game up, because we're going to have to make some changes," Kelly said.