Four local Clark County law enforcement agencies, Ridgefield, Battle Ground, La Center and Washougal, are wearing pink patches for October, which is Breast Cancer Awareness Month. The four departments are joining over 390 other public safety agencies across the nation by participating in the "Pink Patch Project."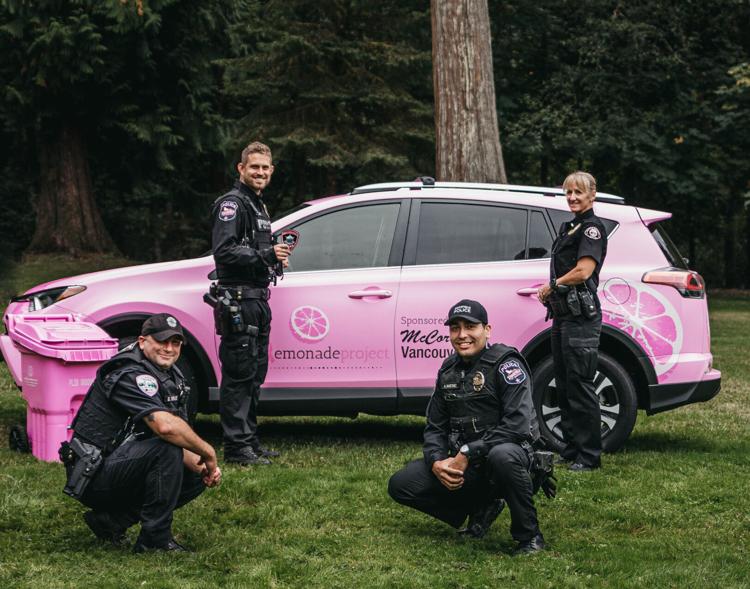 The "Pink Patch Project" is a campaign designed to increase public awareness about breast cancer as well as raising funds to combat the disease. The project centers on vibrant pink versions of the agency's uniform patches and employees from participating organizations will be wearing these patches during October.
While 2020 is the third year the Ridgefield Police Department has participated in the project, the La Center Police Department (in partnership with the La Center Police Officers Association), the Battle Ground Police Department and the Washougal Police Department have recently joined the project.
Along with wearing the patches, the Ridgefield, La Center and Washougal Police Department pink patches will be available for sale to the community to raise money for the Pink Lemonade Project, a Clark County non-profit organization dedicated to the education, support and empowerment of those affected by breast cancer.
"Many officers have family members and close friends whose lives have been impacted by cancer, including my own," Ridgefeild Chief John Brooks said in a news release. "This is a tangible way for us to show our support."