Everyone has a favorite fair food. 
Some go for the cheeseburgers, others want a deep-fried treat — I go for it all.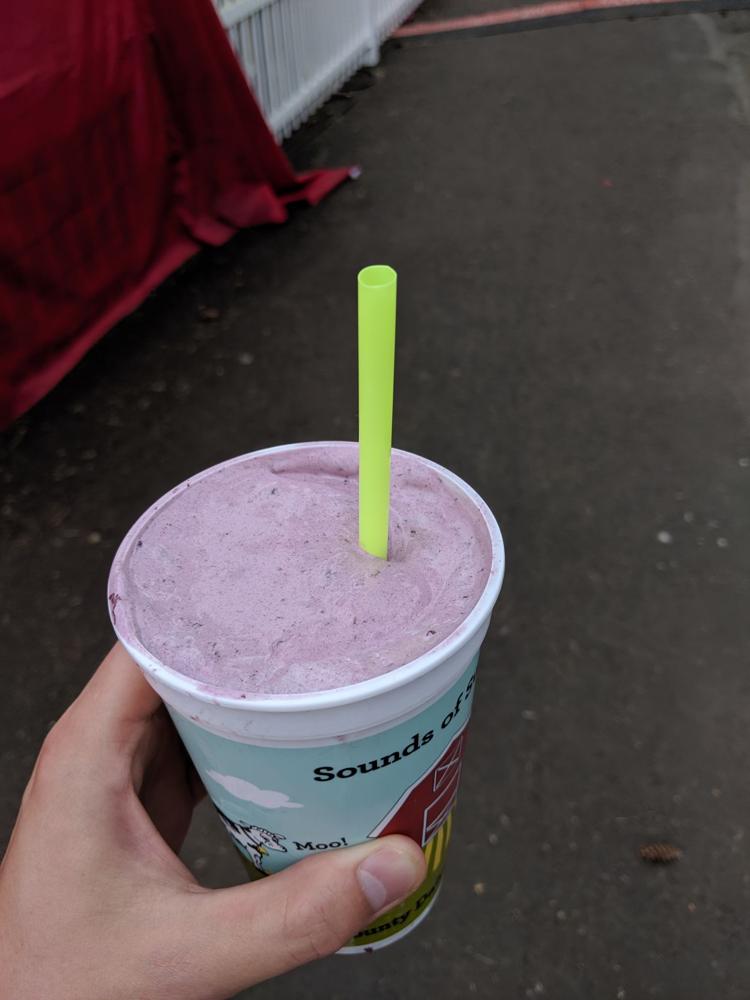 Milkshakes: what was the best flavor?
Throughout my time covering the 2019 Clark County Fair, I had three milkshakes from the Clark County Dairy Women booth which offers a total of eight flavors and the occasional special. This year, I started with a Cookies N' Cream shake, which ended up being my least favorite. Don't get me wrong, it's impossible for these shakes to be anything short of delicious, I just felt the Cookies N' Cream shake lacked the little bit of "oomph" you get from the fruity ones like strawberry and blueberry. The cookie chunks could have been a little bit bigger and have more crunch. 
Next, I tried my favorite of the three, marionberry. This flavor happened to be the special last Wednesday, and special was the perfect word for it as it was juicy, wonderful and perfect for the summer day I was experiencing. However, I may be a little biased because marionberry and blackberry are my favorite flavor of milkshakes. The only downside to this milkshake was the marionberry stains I got on my white t-shirt (my mistake). 
Lastly, I tried strawberry and found it a nice cap to the end of my day at the fair. The chunks of strawberries weren't so big that they clogged up the straw but they were prevalent enough that I could chew them. Along with this, the strawberry flavor wasn't overwhelming but I found it to be the right mix of strawberry and vanilla. 
So I drank a lot of ice cream, but what did I have for dinner?
This year, I ate some mesquite ribs grilled by Duane Lawler of the Chicken House Grill. Along with ribs, Lawler was grilling turkey legs and corn on the cob. For my $8, I got four bones worth of pork ribs with my choice of apricot or regular barbecue sauce, both of which I found delicious in their own way. The regular barbecue sauce was tangy but sweet and complemented the soft, smoky ribs nicely. The apricot sauce was a little sweeter but provided a necessary flavor profile that brought the whole meal to a perfect combination. 
Along with these ribs, I took a bite of a gyro from the Greek Cuisine stand near the end of the food court and the 1969 classic Burger Buggy. As for the gyro, I found it had the perfect amount of feta cheese, lamb and vegetables but could have been a little heavier on the tzatziki sauce. The garlic fries the stand offered were heavy with garlic and perfectly fried.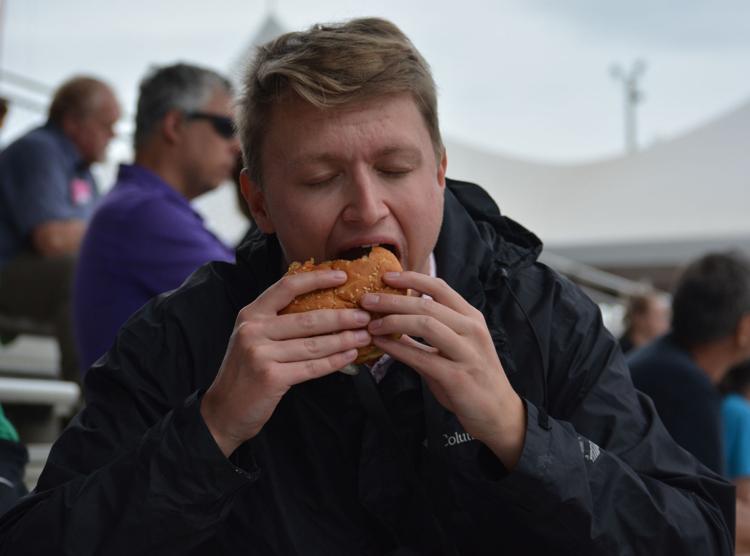 Burger Buggy is a classic. They tout themselves as the "best food at the fair" and are the home of the "Man Burger" and "Ms. Burger" which are fashioned with ham and cheese. I just get the regular cheeseburger with a basket of fries, which are perfectly crispy. 
After one of my food tastings, I went over to the first-ever Brew Fest at the fair to challenge my tastebuds to the "Summer's Best Lager," a beer designed and created for the fair by three Clark County Breweries. 
Summer's Best Lager: a total home run
According to brewers, the fair contacted 54°40′ Brewing, Loowit Brewing and Trapdoor Brewing to create a "fun time beer that was easy to drink." 
"It was about making something that was not too big and not too strong — just a light, easy-drinking beer," Tom Poffenroth of Loowit Brewing said. "Something you can enjoy with an elephant ear or a hotdog." 
Charles Vandeventer of 54°40′ echoed Poffenroth's thoughts on the drinkability of the beer and said the goal was also to create a beer that both craft-beer lovers and those who stick to traditional lagers like Budweiser and Miller could enjoy. Vandeventer also said the brewers wanted to give the beer a slight bite so they dry-hopped it with Mandarina Bavaria hops to add a citrus tang. 
The beer was created exclusively for the fair and its creators said it sold really well. The breweries and local pubs will continue to have it on tap at their locations until the beer is gone.
I found the beer to be perfect for a hot sunny day at the fair. Like Vandeventer mentioned, it was hop forward with a nice, clean and refreshing finish. A solid beer for a solid event. 
Other drinks: lemonade is always a classic
Along with my taste of Summer's Best Lager, I had my usual fill of lemonade from the Old Time Lemonade stand. This year, I had both peach and huckleberry and found both to be refreshing and delicious. But, my usual preference for everything huckleberry won out and I found the huckleberry lemonade to again be the perfect sweet drink for the 2019 iteration of the Clark County Fair.