Every year, 150 vintage cars 1974 and older "race" together on a course across North America. This year, "The Great Race" starts June 22 in Riverside, California, and ends June 30 at America's Car Museum in Tacoma. This year is special for motorheads in the Portland Metro Area as The Great Race will make a pit stop in Hazel Dell at the Vancouver extension of the Western Antique Aeroplane and Automobile Museum (WAAAM). 
The museum, not open to the public yet, will be opening its doors for the first time when the race passes though, making it a grand opening to remember. 
"I think this is going to be really cool for the community," Trent Campbell, property manager for WAAAM West, said when asked about Wade's museum. "I believe in what he is trying to do."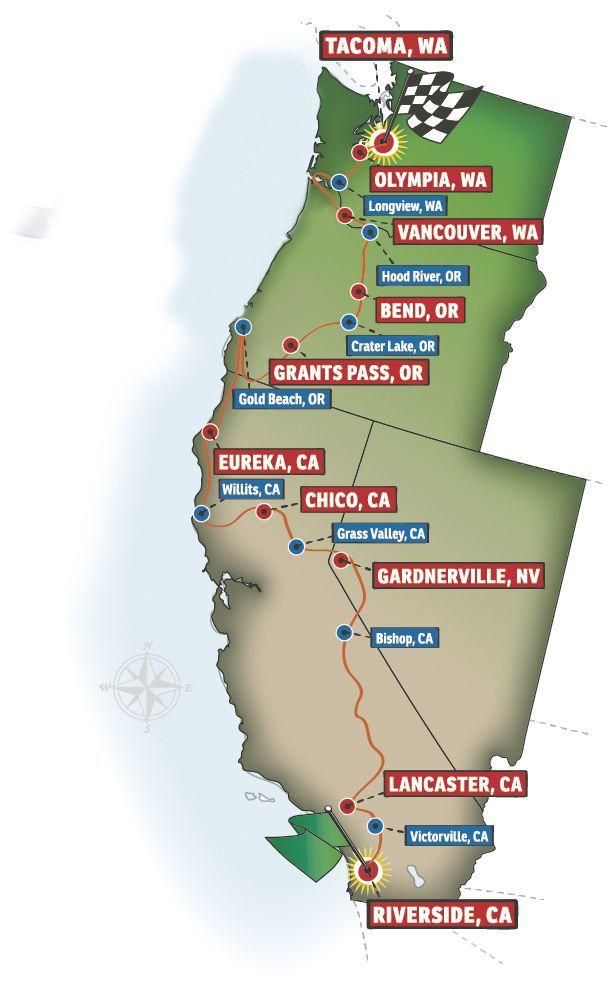 Wade, an avid car collector and owner of the museum, recently received national attention as he was one of 1,350 to earn the chance to purchase a 2019 Ford GT with a price tag of $535,000 and one of only two in the Northwest. 
According to Campbell, Wade has donated the museum's property to WAAAM and plans to eventually donate the entire collection of cars to WAAAM.
What is the Great Race? 
Starting in 1982, The Great Race is more of an endurance race for old, vintage cars instead of speed. Last year, a 1933 Ford Truck received overall first place after the race ended in Nova Scotia.  However, the race has many categories such as "Spirit of the event," "best lunch city," and "best show of classic car."
"It's pretty special that that group of people is stopping in Vancouver," Campbell said. "(It's) a ton of rare cars that you wouldn't normally see driving down the road."
The race this year will include cars as old as a 1916 Hudson Hill Climber and a 1909 Buick Model 16 and is bringing racers from all around the globe to participate. 
"I know that just from Japan there are six teams that are racing," Campbell said. 
The cars will start rolling into the Vancouver pit stop around 5 p.m. and the event is open to all. "They're all welcome," Campbell said. "The only thing we ask is if people are interested in coming inside the museum that they make a donation."