Second Chance Companions is a non-profit pet organization dedicated to helping animals in Southwest Washington. The organization does not run an independent shelter, but instead maintains a list with hundreds of pets in private homes, waiting to have a family of their own. Below is a look at a handful of dogs and cats available for adoption. To begin the adoption process email info@sccpets.com and visit sccpets.com to fill out an application.
Cayenne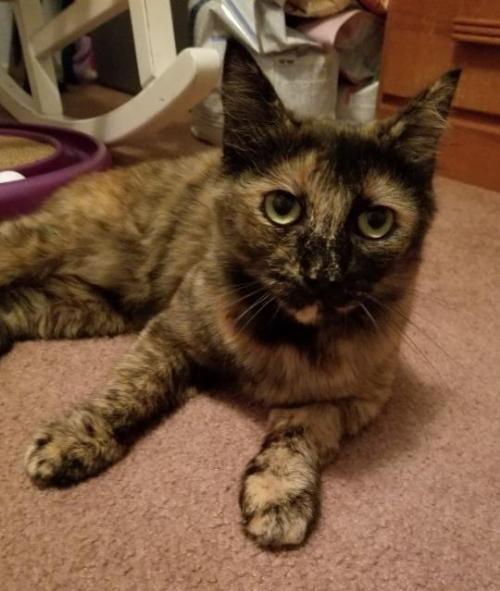 I am a beautiful tortoiseshell with a little "tortitude." I love having my people close by, but I'm not much of a lap cat yet. I came to Second Chance Companions pregnant and became very sick. I was in the emergency vet for several days and that's where I had my babies. I was too sick to care for them so they became bottle babies and are doing very well. I have come a long way and am doing quite well now, ready to find my forever home. I had a rough start but am ready for my happy ending. I love to purr and have belly rubs. My foster mom can answer any questions about me. I have been spayed, microchipped, vaccinated, dewormed, tested negative for feline leukemia and HIV and come with a free vet visit. I am strictly an indoor cat.
Rylee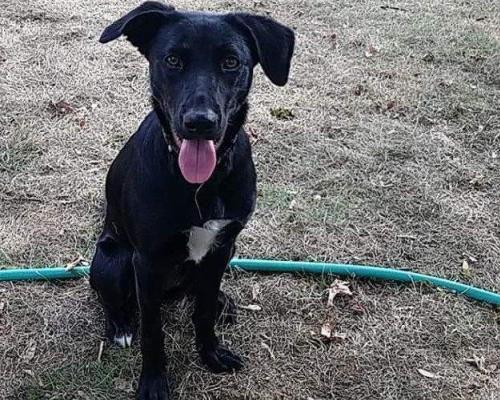 My owners had to move and there weren't any animals allowed there so I am looking for a new "furever home." I'm very much still a puppy and need someone who will work with me on a regular basis and train me. I do know some basic commands and will usually do them when told. I've lived with kids and do fine with them. However, even though I lived with cats, I like to chase them. I love to play fetch and to have toys to chew. I do have one thing that my foster says will take a while to control — I like to bark at everything. I am up to date on my shots, and will be ready to go home with you in about a week — I was spayed on Sept. 27 and will need some time to recuperate but I'm ready for my new family to play with me and teach me all about being a good dog. 
Tuney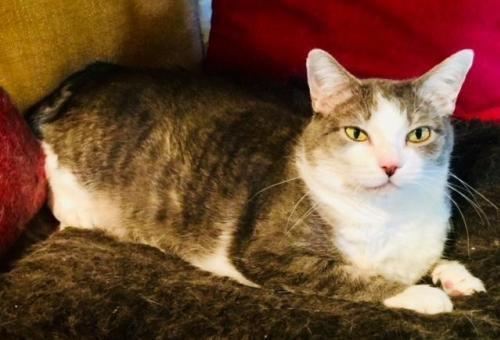 I am a sweet girl that would make the purr-fect lap cat. I love attention, being brushed and as you might see and I love canned food. I was the low cat on the pecking order at my home and was stressed out — but I seem to have adjusted to being around the non-aggressive cats in my foster home. A proper introduction to other cats would be a must. I love kids and would do well with some small dog breeds as I do like to play. I have been an indoor-only girl and that suits me just fine. I'm litter box trained, up to date on vaccines and am feline leukemia and HIV negative. My comfy little bed and toys will help me with the transition to your home — and you will be rewarded with the loudest purr and best companion.
Millie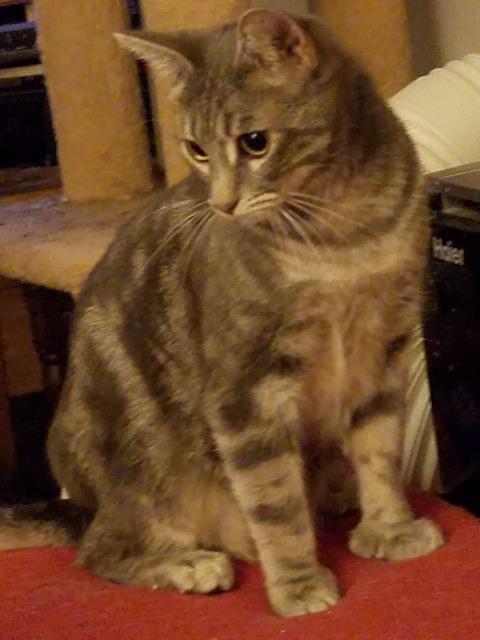 I'm a beautiful gray tabby, polydactyl (extra toes) girl who was rescued with my extended family from the outdoor life in a feral colony. I'm adjusting well to indoor life with humans and learning what toys are for, but I'm especially attracted to toys that resemble outdoor prey. I was born around June 2016 and successfully raised a litter of at least four kittens. After I get acquainted I can be a very loving, affectionate girl who loves a good massage and chest scratch. I use the litter box like a champ, am negative for feline leukemia and HIV and I'm looking for an indoor-only home.
Whisper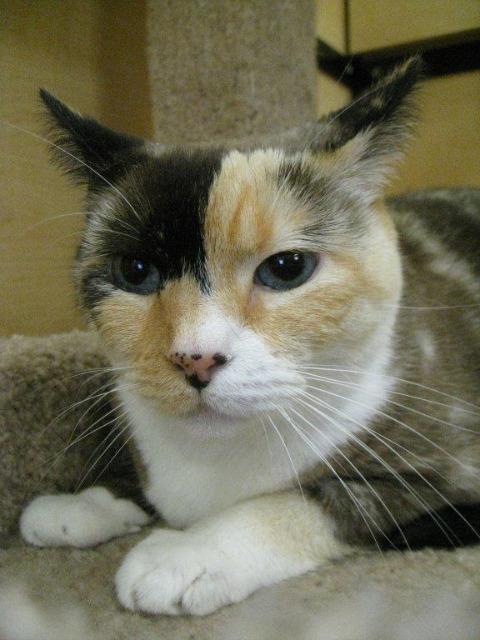 I am a sweet girl that came to Second Chance Companions because my people felt like I would do better in a quiet home. I get startled easily, so I would really do best with older, cat-respecting children. I have been known to hide if I get scared, but I do love attention, being brushed, playing with my toys and I have been known to stalk flies. I am very good with my litterbox, current on my shots and microchipped. We can hang out together and watch TV — and I promise I won't hog the remote. I'm not quite 9 years old yet.