Battle Ground High School and Main Street will be the epicenter of a new Harvest Days format July 20 – 22. 
Director Jeffrey Wingfield has seen too many activities popping up on opposite sides of town in years past. He is afraid Harvest Days is losing its ability to create the sense of community the festival was originally designed for.
"The Chamber of Commerce is changing the focus of the event to support a more family oriented experience," Wingfield said. "We want to have everything centrally located in town so people can just park their car in one place and stay for the whole day. More affordable, more accessible, more family friendly. Those are our themes for this year.
"To me having a small town feel embodies a sense of community, closeness and neighborly bonding. We hope that changing the focus of the event, adding affordable classic games and a centralized venue will bring back the sense of community with relation to the afternoon activities, much as the parade has done for decades," Wingfield added. "This being our first year with this layout, we are hoping to expand upon what we are offering this year and incorporate more activities to grow the event in years to come."
FRIDAY, JULY 20
Time to cruise
6:30 p.m., on Main Street, east of 502/503 interchange  
As usual, Harvest Days kicks off the weekend on Friday night with the Harvest Nights Cruise.  
Last year, although the temperature was over 85 degrees, the streets of Main Street were packed with car enthusiasts of all ages to watch the passing vehicles cruise by. 
Almost an hour before the first smell of exhaust was in the air, plastic milk carton crates were flipped upside down and uniformly lined along the curb in front of Andersen Dairy; at the gravel lot just west and across the street, pickup trucks parked with their tail ends facing Main Street. Needless to say, all the good spots fill up quick. Get there early. 
Read more about this year's Harvest Nights Cruise on page C10. 
Friday beer garden 
6-10 p.m., Friday in the parking lot of  Chevron on Main Street,  409 E Main St.
SATURDAY, JULY 21
Cakes on the griddle 
7-9 a.m., at station 35, 505 SW First Street., Battle Ground 
Emergency responders of Fire District 3 are again rewarding Saturday early birds with an open house and an all-you-can-eat pancake feed.    
Tickets are $5 per person or bring the whole family for $20.  
Proceeds from the pancake breakfast will go directly toward a local family in need chosen by Fire District 3.
Parading through town 
10 a.m. to 12 p.m., through Battle Ground 
As always, the Harvest Days Parade will begin Saturday at 10 a.m. at the high school and move east along Main Street. The route takes a left on Northeast Clark Avenue and then another on Northeast First Street. At Parkway Avenue, the parade goes north until taking a final left on Northwest Third Way — ending it back at the high school.
This year's parade does not have a theme and as usual no Marshal. 
Officials estimate roughly 12,000 people lined the parade route last year and advise attendees to arrive at least an hour in advance if they want to land a good viewing area. 
Parade entry forms are available at battlegroundchamber.org.
 Fun in the sun 
11 a.m. to 7 p.m., at the Battle Ground High School's southeast Main St. 
A new addition to this year's event is the Family Fun Festival, which makes its debut at Harvest Days from 11 a.m. to 7 p.m. Saturday on the south fields of Battle Ground High School. The festival includes carnival games for people of all ages. The games will cost 50 cents to play, instead of the $3 to $5 people paid for amusement rides in the past.
Dodge a sunburn 
1 p.m. in the east gym at Battle Ground High School.
There will be a dodgeball tournament fundraiser for the Rocksolid Community Teen Center in Battle Ground. Teams of up to 10 players can register together at rocksolid-teen.com. There are two different age groups, including a 10 to 18 division and a 19 and older division. Spectators can watch the tournament for $1 per person.
Saturday beer garden 
12-8 p.m., Saturday in the parking lot between Opdahl Chiropractic and Earthen Cup Bistro, on North Parkway Ave. across from Battle Ground High School. 
SUNDAY, JULY 22 
Sunday Runday 
Race starts at 9 a.m. at 1810 SW 9th Ave. 
Put on by The North Clark County Run Club, this run will be held in the parking lot of the Gardner Center, which is home to the Battle Ground Cinema and Mill Creek Pub. Additional parking is available at Maple Grove Elementary School, 601 SW Eaton Blvd.
The routes for both the 5K and 10K are out and back. It starts at the Gardner Center parking lot, wraps around to Southwest 9th onto Scotton Way, then onto SR 503. It is on sidewalks. 
Check in (or registration for last minute entries) starts at 8:30 a.m. 10K runners hit the road at 9 a.m. and 5K speedsters take off shortly after at 9:05 a.m. 
5K registration is $25 for runners ages 10 and up; for runners 9 or younger, it's only $15. 10K registration is $35. 
Visit the following link to sign up: signmeup.com/site/online-event-registra
tion/125168/SMUCalendar
Want to learn more about The North Clark County Run Club? Search "The NCC Run Club" on Facebook.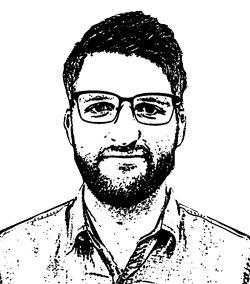 Editor's choice — dodgeball tournament: this is new to Harvest Days, so it's worth checking out. I remember with great fondness dodgeball tournaments at summer camp as a teenager, and I know I can't be the only one. Given that there is a 19 and older division, it might be time for you to relive the glory days!