Trey Knight has dominated North County track and field tournaments over the past three years with his impressive discus and shot put throws that break both local and state records. Last year as a junior, he set a 2A state meet record when he repeated as the state discus champion with a record throw of 187 feet and 6 inches. Knight, like many other seniors, had been training and preparing for his senior year on the field for a long time. 
"It's kind of a disappointment. You know, working so hard all that time and then losing what was supposed to be our best year," he said about the school year and all track meets being canceled due to the COVID-19 pandemic. "It sucked not having a single track meet. My favorite part of school track was going to the state meet with the team."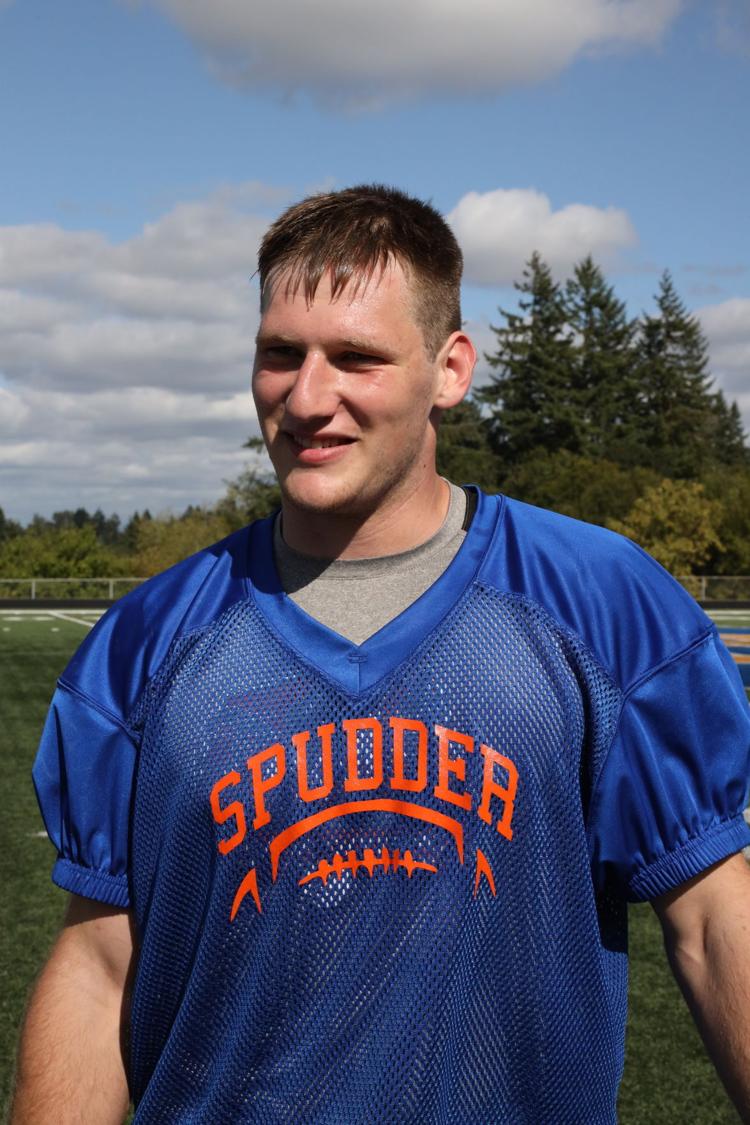 Despite losing the season to the novel coronavirus outbreak, Knight said he is hopeful for the future and his commitment to the University of Southern California. Knight explained that he picked USC because he liked the team's assistant throwing coach, Dan Lange, as well as being able to major in kinesthetics. 
"My dream is to go to the Olympics in the hammer," he said. "I feel like Dan Lange is the guy that can get me there."
Knight's best event is the hammer, which isn't an official field sport in Washington state high school sports. Knight has been practicing throwing the hammer in his free time while also still breaking records in discus and shotput. Last year, Knight set a record and climbed to the top five in the state in hammer with a throw of 256 feet, 6 inches.
"When I go to college, I'm only going to be throwing hammer, and I hope that I can make a name for myself," he said, explaining how he plans to dedicate a lot more time to training with the hammer. "In college I'll be working out more than three days a week. I'll probably be doing four to five days of lifting and throwing on the same days."
As for his major, Knight said he chose kinesthetics because he finds the human body interesting, especially how it works and moves. Along with this basic interest, Knight said he wants to continue being around sports his whole life and he wants to help people as much as he can. 
While he may have lost his senior year at Ridgefield High School, Knight has nothing but nice things to say about the community he grew up in and played for. 
"The community has just been so supportive of me and accepting of me on the team," he said. "I definitely have no regrets and I'm really glad I got to go to school here in Ridgefield and meet the people that I met and experience the community that we have."