Last June, Michael and Jeremiah Rodeman moved home from Tijuana, Mexico, to open up Battle Ground Martial Arts Academy with their brother, Nathan. 
"Each one of us has a different passion, whether it's fitness or bettering your life," Nathan said about why they chose to open the gym. "We all kind of grew up in, you know, the martial arts or fitness worlds and I think building that community of people goes above and beyond just you know just showing up to a gym. You meet people, you build those long lasting relationships which we think is a pretty healthy part in sustaining your longevity of training."
According to the brothers, the Battle Ground community has given them the warmest of welcomes. 
"I've taught in San Diego and been to a lot of different places like New York and others, but Battle Ground is the best," Jeremiah said.
In December, the brothers decided it was time to say goodbye to their 2,000-square-foot space and the gym moved into the 6,000-square-foot space Birch and Crow Vintage shop used to inhabit. Inside the facility, gym-goers can find about half of the space filled with spring-loaded flooring along with punching bags for martial arts training and workout machines of all kinds, including lesser-known machines such as a curved treadmills and belt squat machines.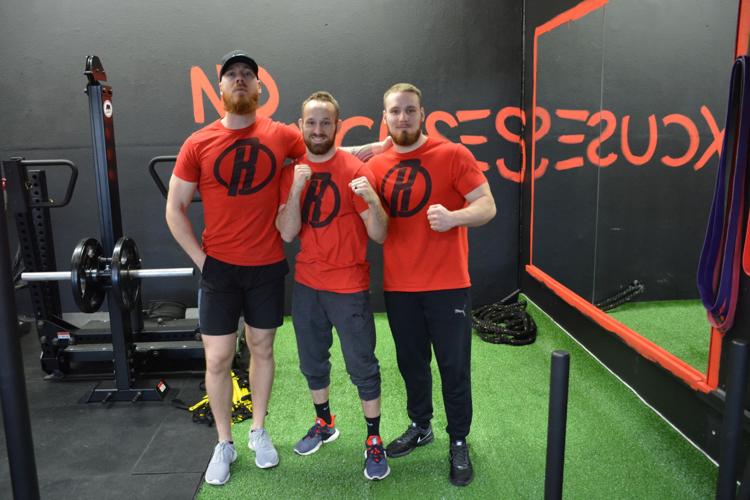 "The curved treadmill kind of forces you into your natural running position," Jeremiah said. "It's a lot less hard on your joints in your knees and ankles. They're also self propelled so it's up to you to choose the speed. If you walk, it walks, if you're at a jog, it jogs. It's all propelled by you to reduce impact." 
Nathan later described their gym as a place where someone can come for "overall fitness" and often sees the martial arts performers start to use the open gym equipment and vice versa. 
"We try to create a positive environment and keep pushing and motivating people," Michael said. "We're trying to keep it creative and fun."
According to the brothers, this positive environment brings in people of many different ages and athletic abilities. 
"We are really big on the community and fitness classes because there's a group of people that are all different levels and it's challenging regardless of where you're starting or how long you've been into (working out)," Nathan said. 
"We are like the hype-man," Michael said as Nathan described how having an interactive and "hyped-up" environment leads to working out for longer periods of time. 
"Obviously it's tough and challenging but the hour flies by," Nathan said. 
All three Rodeman brother said seeing the positive change in people's lives whether they're 74 or 10 is their primary motivator. 
"It's pretty cool to see that development," Nathan said. "Kids will come in (to the gym) the first time shaking when they walk in the door and then like two months later they're coming in doing ninja kicks and running around. They're excited to be here." 
The gym offers martial arts classes for anyone over the age of 3 as well as personal training and small group training programs. 
More information can be found at bmarodefit.com/programs.