Ten Prairie and three Battle Ground wrestlers cleared the first hurdle in their path to the Tacoma Dome by finishing in the top four at the 3A/4A sub-regional tournament Saturday at Hudson's Bay High School.
Noah Larson, Jason Wilcox, Brayden Sofianos, Benjamin Matson, Easton Lane and Nick Langer capture championship medals for Prairie. Bridger Paradis, Justace Walmer, and Brody Schlaefli also wrestled in the finals for the Falcons and finished in second place, and Zackery Brown grabbed fourth place.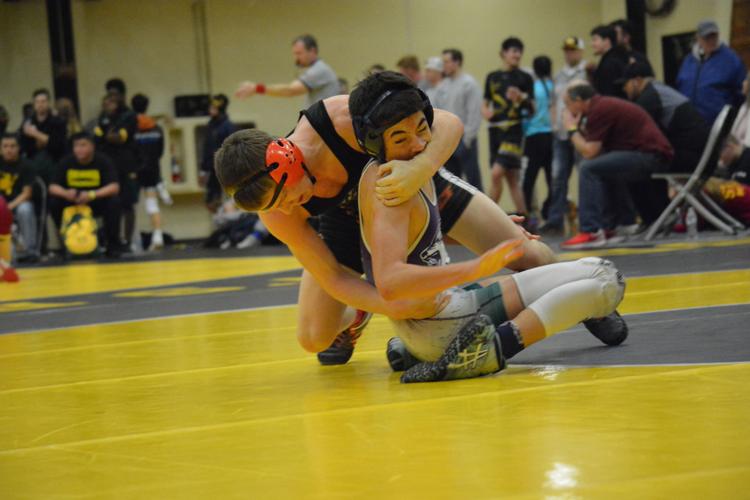 Daniel Joner earned his third sub-regional championship for Battle Ground. Gunnar Henderson and Grant Kincaid took fourth place for the Tigers.
These wrestlers are on their way to the 3A/4A regional tournament this Saturday at Camas High School.
Sofianos pinned Nathaniel Carlyle of Hudson's Bay in 28 seconds to become the 3A 145-pound sub-regional champion for Prairie.
"I want to make the most out of my senior year," Sofianos said. "Get through districts, get through regionals and get to the one that really matters."
He was proud to see nine Falcons wrestling in the finals.
"I've seen a lot of growth in our team," he added. "We're working a lot of harder in practice. It's tough love. We've got to get to the bottom of this. We've got to learn. I'm doing all that I can to help out with that."
Joner climbed to the top of the podium again for Battle Ground. The Tiger pinned Heritage's Jacob Tabor in 1:39 to become the 4A 126-pound champion. Afterward, Joner said the view from the top is better than anywhere lower than that.
"It takes a lot of hard work to get to this point of the season," he added. "It feels good to be able to show it out there."
After finishing a victory away from qualifying for state the last two years, Joner is more determined than ever to break through that roadblock.
"I've been so close," he said. "I need to get there this year."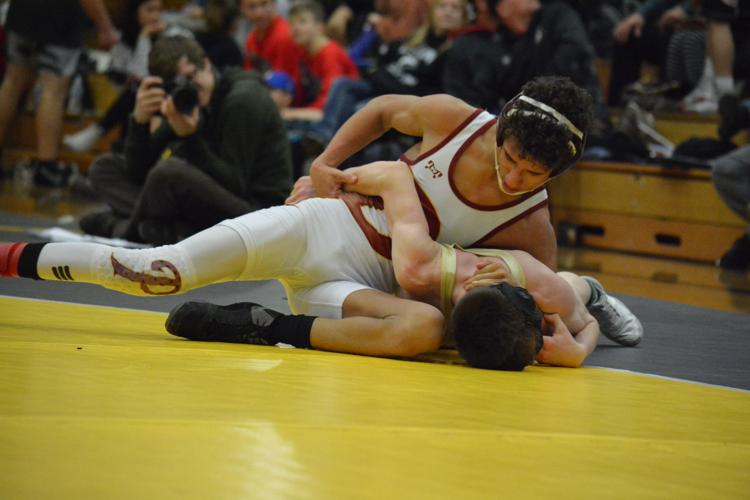 Larsen pinned Evergreen's Tanner Luchau in 1:48 to become the 3A 113-pound champion for Prairie.
"After getting second last year, it feels good to come out and win this year," Larsen said. "It puts me in a good spot for regionals. All of my hard work this season is finally paying off."
Wilcox pinned Evergreen's Clayton Kunz in 1:36 to become the 3A 132-pound champion for Prairie. The sophomore dedicated the win to his father, Jake Wilcox.
"He's one of my greatest inspirations right now. The only reason I have gotten this far in just two years of wrestling is because of him," the younger Wilcox said. "I dedicate that to my teammates, coaches and my family for being there for me throughout all my losses and wins."
Easton Lane pinned Kelso's Michael Hause in 1:53 for the 3A 170-pound championship. He said the Falcons are building a brotherhood in the wrestling room.
"I've grown up with these guys playing football and wrestling," Lane said. "We're all brothers. We're pushing each other every day. We've got so much more room to grow."
Two Falcons wrestled each other for the 3A 160-pound championship. Matson defeated Walmer 16-0. Langer pinned Kelso's Blake Fowler in 3:41 to become the 3A 182-pound champion for Prairie.
Paradis wrestled three tough rounds for Prairie against Mountain View's Kevin Chen in the 3A 126-pound championship match but lost 4-2. Kelso's McKinnley Franklin pinned Schlaefli of Prairie in the second round of the 3A 285-pound championship match.