The Battle Ground area has raised a few sports stars in its lifetime: former Major League Baseball slugger and first baseman Richie Sexson graduated from Prairie High School and lives in the area and former MLB pitcher Gerry Staley went to Battle Ground High School. 
But only one of Battle Ground's top athletes has ever earned the title of "Cowboy Ninja." 
Lance Pekus and his family moved to Battle Ground from Utah when he was in the sixth grade. 
"My family always kinda liked to live in smaller towns," he said. "So Battle Ground kind of fit the bill for us."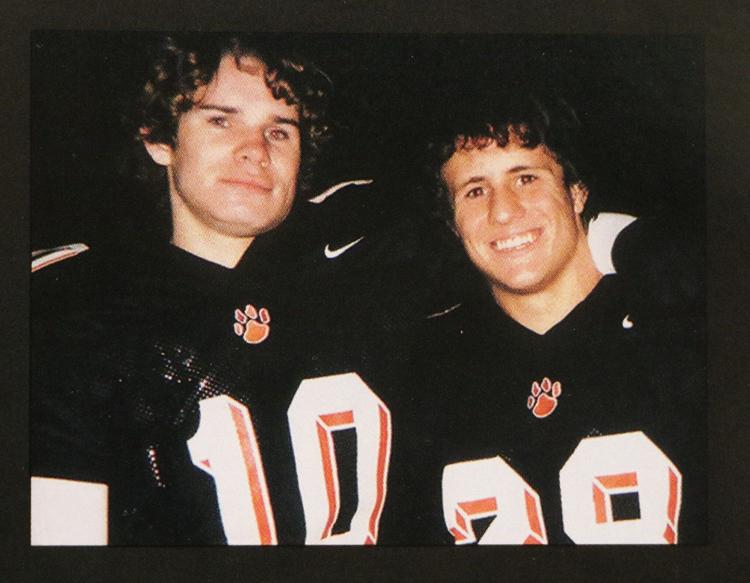 Throughout Pekus' high school experience, which included wrestling and playing football for the Tigers, he liked the town and thought Battle Ground had "a lot of good people."
Now, Pekus lives in the small town of Salmon, Idaho and competes on NBC's "American Ninja Warrior." 
"I had always been fairly athletic growing up," he explained. "In Battle Ground, I was a three-sport athlete — I was very active." 
Pekus landed a wrestling scholarship to the University of Great Falls in Montana, then completed his Bachelor's degree at Washington State University in 2009. 
Pekus started competing on American Ninja Warrior after college at around 25, which is unusually late for competitors on the show, who usually begin training in their teens. 
"These kids have grown up in these gyms, they've specifically trained for this stuff," Pekus said.
American Ninja Warrior is the American adaptation of the Japanese show, Sasuke. It markets itself as a show where "men and women from all walks of life and every corner of the country come together to pursue their common dream of reaching Mount Midoriyama on the world's most notorious obstacle course." Pekus competes as "Cowboy Ninja" a name that stuck after commentators and fans started using it. He occasionally competes wearing a cowboy hat. 
Pekus lives and works on a ranch in Idaho so training gyms aren't always available to him. 
"I'll see some machinery that is laying around, or someone will be baling hay and I'll see where I can jump from one bale to the next," he said of his unique regimen. "I try to get creative with the training. I think constantly having new stuff and being creative about it helps me." 
After first throwing his hat in the ninja ring in 2012 for season four, Pekus quickly learned that is was a whole different world once the lights were on. 
"The mental game is huge for a lot of people," he said. "A lot of people are good in that gym setting but getting in front of the cameras and the lights and trying to focus and calm down is definitely hard," Pekus said. 
Pekus also mentioned that the show usually films late at night, around 2 a.m. to 5 a.m., which isn't what most people expect.
Along with competing on a TV show and running his cattle farm, Cowboy Ninja spends time with his two kids, Grayson and Gracie, and his wife Heather, and promotes for the National Beef Council. 
"The success I've had on Ninja Warrior is important to me, especially when my family was able to be there and we can share those experiences together," he said. "It's not just me getting on top of the wall or finishing stage one, it's me being able to do it and look down and see my kids cheering." 
When asked if his kids might follow in his footsteps, Pekus was quick to note that they already are. 
"Kids are just natural ninjas," he said. 
Although Pekus hasn't been to Battle Ground in about 12 years, he hopes to make it back soon. "Battle Ground definitely had a big influence on me with my sports and wrestling with the atmosphere," he said.