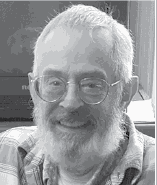 Jerry Lynn Morgan was born Sept. 12, 1937, to Willis (Buff) and Mildred (Violet) Morgan in Vancouver, Wash. He passed away Feb. 7, 2021, at his home in Vancouver, Wash. He was 83 years old.
He was a truck driver and retired from Darling International after 30 years. Jerry grew up in Brush Prairie and loved to tell stories and re-live historical events that had happened in the area. He was always up for a good visit with whoever happened to be present at the time.
Jerry is survived by his daughter, Lynne (Jim) Groth; sons, Kevin (Fran) Morgan and Jon (Lynn) Morgan; six grandchildren; 12 great-grandchildren; his nieces and nephews; and the mother of his children, Sharon.
He was preceded in death by his parents; sister, Jackie Smith; brother-in-law, Bill Smith; and wives, Ann and Giesel. 
Thank you to all of his care givers, especially Lillie and Jan for their help and all the kindness shown to our father.