A rainy week helped to fight the Big Hollow Fire, as only about 200 more acres were added to the roughly 25,000-acre burn and evacuation orders were downgraded.
The U.S. Forest Service's Sept. 27 update showed that the fire in Skamania County was 40-percent contained, with 75 percent of the Forest Service's objectives met. 
In a report Sept. 24 the Forest Service reported that two inches of rain had fallen on the fire. Though rain throughout the week helped to prevent spread of the fire, the Forest Service reported wet and muddy roads led to temporary limits on patrolling in the area.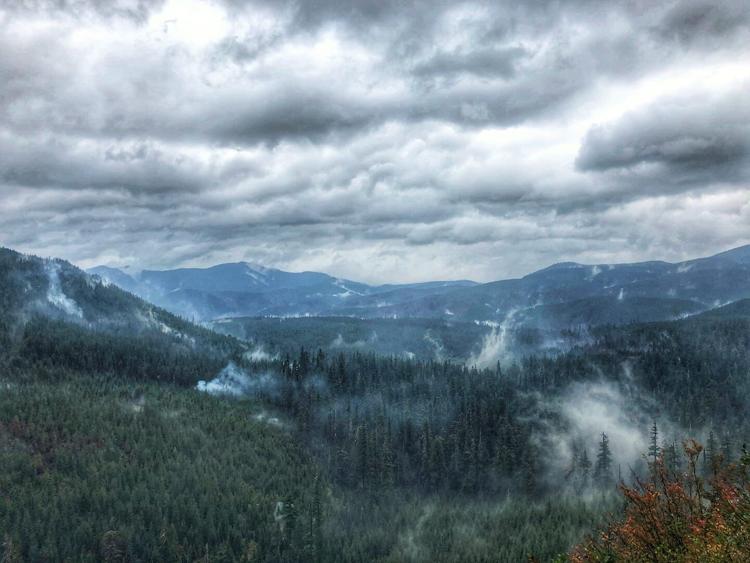 The evacuation notices for cabins located at Government Mineral Springs near the Trapper Creek Wilderness saw downgrades over the week. On Sept. 26 the Forest Service had the notice set to Level 1, notifying residents to be ready for potential evacuation. Earlier in the week the notice was as high as Level 3, meaning immediate evacuation.