Hundreds of teachers in Battle Ground headed out into the pouring rain after Wednesday's emergency board meeting drenched in anger, doubt and uncertain about their future in the district.
The meeting was brief and came on the heels of board's regular meeting Monday night, where 40 people spoke.
Present board members Monty Anderson, Tina Lambert, Troy McCoy and Mavis Nickels voted 4-0 in favor of giving Superintendent Mark Ross authorization "to take any and all lawful steps necessary to terminate the strike" that has been ongoing since Aug. 29.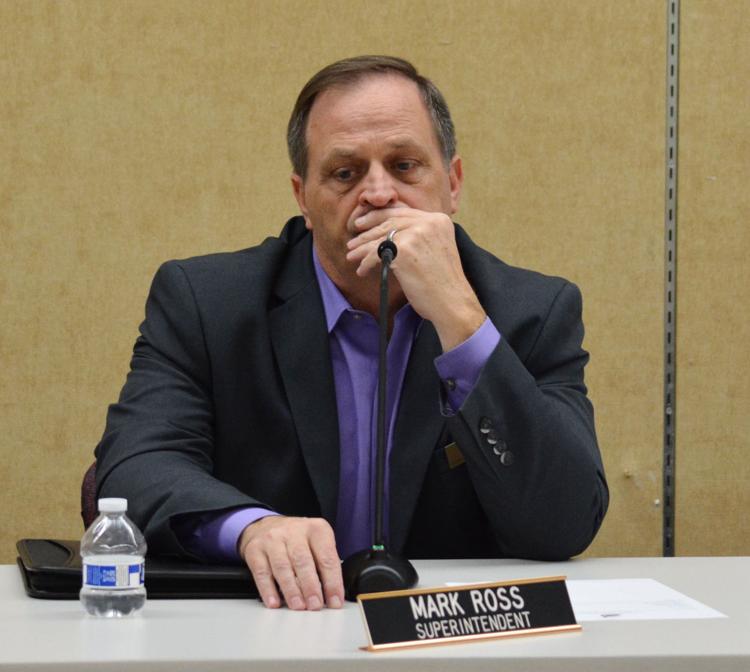 The board's resolution states that this work stoppage has "disrupted" and "harmed" the lives of students, parents and members of the community. Therefore, "the Superintendent is further authorized through the law firm of Vanderberg Johnson & Gandara, LLC to bring suit against any individual employee participating in a strike or concerted refusal to perform services." This also goes for "any union, association or corporation" participating in these activities against the Battle Ground school district.
Board members hoped it wouldn't come down to this vote to terminate the strike. Members of the Battle Ground Education Association say they will continue to fight for a new teaching contract with salary increases they have seen from other schools in Clark County.
"It's really unfortunate that it has come to this," said BGEA Vice President Marina Heinz. "The only way we are going to reach a tentative agreement is by bargaining at the table and this is just a distraction that is going to slow down the district and the Battle Ground Education Association from reaching that agreement."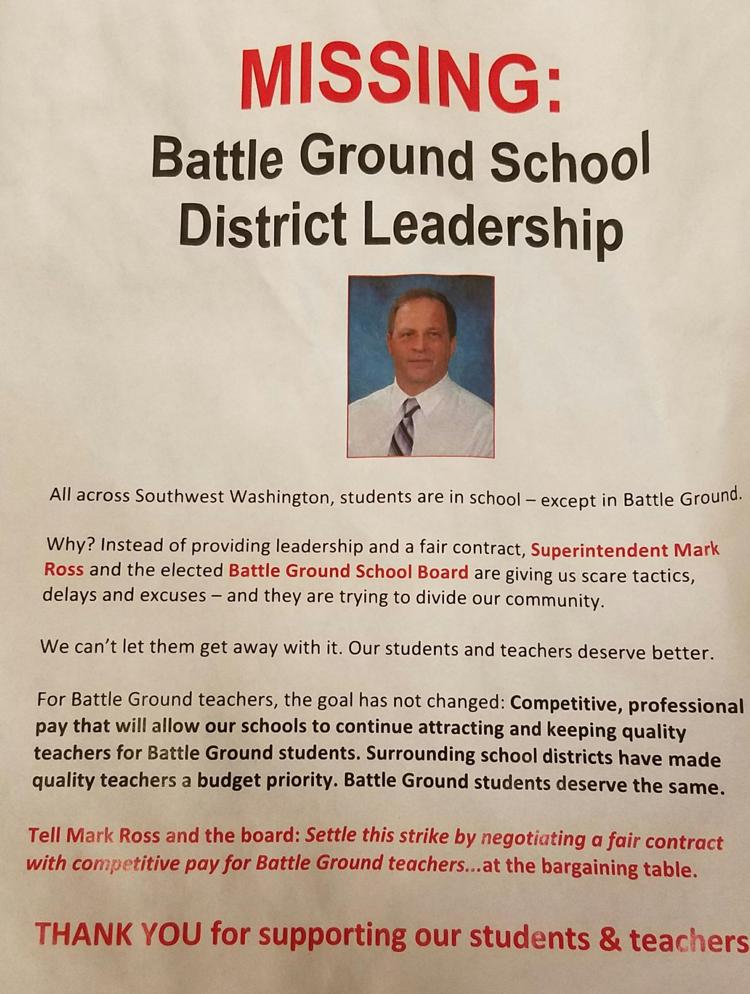 "We are ready to go back to the classroom, but we need a contract before we can do that," she added. "We are asking for all of the $9.6 million that the state has sent down to go toward teacher salaries and that is why we are still on strike."
Ross did not make a statement, but he did provide an update to the Fact Finding request the district asked for Sunday. He said that investigation will start Monday. Once it's complete, there will be an additional five-day waiting period to obtain the results.
— This story will be updated.