Not everyone can say they grew up with an active stratovolcano in their backyard. Many different generations, people and cultures usher in the new with stories, experiences and lore surrounding the many different mountains that make up the Pacific Northwest's Cascade Range. One mountain in the group, however, has obviously been more active in its recent history. 
"Vancouver, Vancouver this is it," United States Geological Survey (USGS) Volcanologist David A. Johnston famously said in a radio transmission at 8:32 a.m. on Sunday, May 18, 1980, as a magnitude 5.1 earthquake came with the Mount St. Helens eruption. 
The earthquake caused the weakened northern face of the mountain to fall away, creating the largest landslide ever recorded and the deadliest volcanic eruption in United States history. As it destroyed everything within 230-square-miles, more than 7,000 big game animals and 57 lives were lost in the eruption, including Johnston's. Prior to 1980, there had only been two deaths in the United States by volcano, with one in Hawaii and the other in Alaska. 
Ash from the volcanic eruption was found around the world in the days and weeks that followed the blast. According to the United States Geological Survey, the volcanic matter didn't fully settle until the summer of 1980.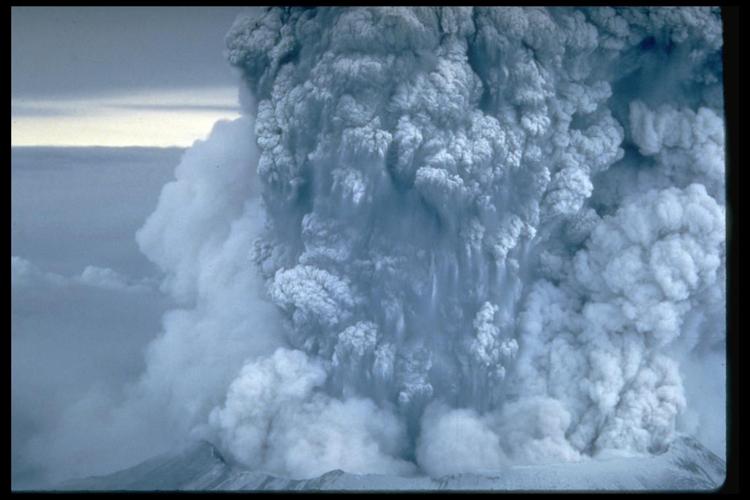 USGS Volcanologist Alexa Van Eaton said the 1980 eruption helped scientists learn a lot more about volcanic eruptions, with some unexpected lessons. Throughout history, scientists believed that most volcanic eruptions released through the top of the mountain, causing a relatively low amount of damage. The 1980 eruption changed that hypothesis. 
"The (first) thing it revealed was that lateral blasts are a more common eruptive hazard than previously recognized in the geological record," Van Eaton said. 
Another thing scientists learned was how fast the surrounding ecology bounced back. 
"The biosphere bounced back much more quickly than expected," he said. "Entire fields of research emerged from just these two topics." 
In a recent forum, USGS scientists also discussed how prepared the Southwest Washington area iss for a large-scale eruption. According to Heather Wright, a physical volcanologist and a member of the international Volcano Disaster Assistance Program, many of the efforts to safely monitor the 1980 eruption and correctly forecast it were a great success. However, the lateral explosion of St. Helens taught researchers more about how to correctly prepare for and forecast future volcanic eruptions. Wright said the best way people can prepare for future volcanic eruptions is to "learn more about the eruptive history about these (Cascade Range) volcanoes" as well as helping communicate the potential hazards of a volcanic eruption — such as the subsequent floods and landslides — and to continue to develop understanding of volcanic systems. 
In a live-streamed discussion with the Clark County Historical Museum (CCHM), retired Columbian journalist Greg Herrington recounted his experience of May 18, 1980, from waking up to going to sleep the following morning. 
"I remember we had eight advertisement-free pages to fill in the front section with stories about nothing but volcanoes," Herrington recalled, mentioning Columbian photojournalist Reid Blackburn, who was one of the 57 people killed in the eruption. "It was a hellacious day but, there was nothing we would call fun about that day, no. I'm glad that I was there if it was going to happen."
Blackburn was a dedicated photographer and outdoorsman and Herrington said that, if Blackburn and the 56 others were to have survived the eruption, he may have different opinions of the day. 
"It was a tragedy, there's no questions about it," Herrington said. "I kind of get chills and anxious when I talk about it." 
Before the eruption and as it is today, Mount St. Helens was a place of recreation, hiking and a destination for mountain climbers to explore their passion. During the CCHM live stream, museum Director Brad Richardson talked about the fact that "Mount St. Helens was just a regular place for people." 
With outdoors people like Blackburn and Harry R. Truman, the founder of the Spirit Lake Lodge, and countless others, Mount St. Helens became and remains a place for people to visit, learn and explore. Now in the National Register of Historic Places, the Mount St. Helen's Volcanic Monument remains a touchstone for the people of the Pacific Northwest. 
However, the mountain has been a topic of interest and lore long before European people began exploring it. While numerous Native American legends explain the eruptions of Loowit and other Cascade Volcanoes, perhaps the most famous of these legends is the legend of the Bridge of the Gods told by the Klickitat people. In their tale, the chief of the gods and his two sons Pahto and Wy'east traveled down the Columbia River to find land to settle on. After both Wy'east and Pahto fell in love with a beautiful maiden named Loowit, the two chiefs began to fight over her love. For punishment, the chief of the gods struck down each of the lovers and transformed them into mountains where they fell. Pahto became what is now known as Mount Hood and Wy'east became what is now known as Mount Adams. The beautiful Loowit became Mount St. Helens. 
Traditions like these are just the beginning in a long list surrounding Mount St. Helens. Each year, thousands of people make the trek towards the mountain to explore its expansive system of lava caves, set up camp near the new Spirit Lake (the old one was destroyed in the 1980 eruption) or go hiking for a day. But one tradition is more colorful and vibrant than the rest: the annual Mother's Day Climb of Mount St. Helens.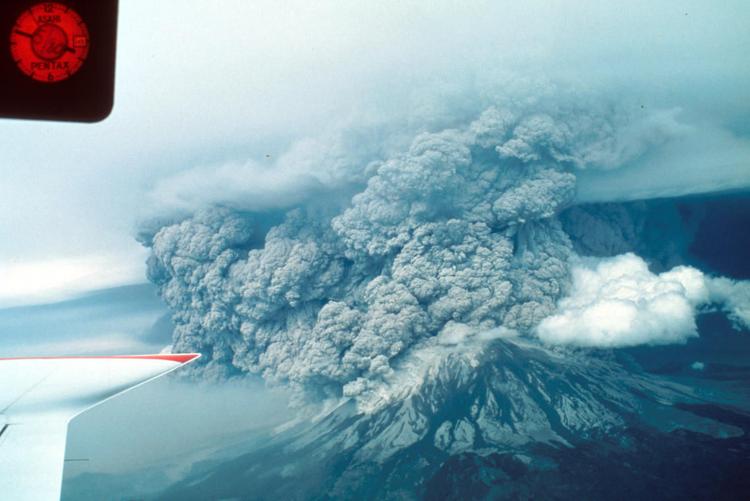 Each year, on the weekend of Mother's Day, climbing permits for Mount St. Helens are sold out and hundreds of people summit the mountain wearing bright, colorful dresses and taking pictures near plastic pink flamingos. Any outdoorsy Pacific Northwest native has probably heard of the tradition, but few know how it started.
After the momentous 1980 eruption, Mount St. Helens was closed to recreational hiking and summiting until spring of 1987, and one of the first people back on the mountain was Kathy Phibbs. Sporting a red chiffon dress and a white pillbox hat, "That Kathy Girl" was easily spotted on the mountainside. When a photo of Phibbs appeared on the front page of The Seattle Times the following day, few of her friends were surprised. 
"That Kathy Girl," Phibbs' friend Annette Frahm said in an interview with Oregon Public Broadcasting. "We figured she would do something like that." 
Oddly enough, the Mother's Day tradition of wearing bright dresses didn't start out as a way to celebrate mothers, it just happened to be the last day you could climb the mountain without a permit. "We didn't want to have to pay for a permit," Frahm said. 
However, creating a tradition out of climbing the mountain in colorful dresses wasn't the original plan. Phibbs and her troupe of women — known as Women Climbers Northwest — set out to climb mountains and break stereotypes. But, above all, they wanted to have fun. 
When Phibbs started Women Climbers Northwest back in the 1980s, most climbing groups were led by men and the culture revolved around having a man lead the path. The assumption was that women "weren't strong enough" or "weren't good enough to do things on their own." 
"There was an unwritten sexism in the climbing community that she wanted to break down," longtime friend of Phibbs Ross McFarlane said. "Specifically, her passion was getting other groups of women out on their own making things happen." 
Phibbs became an unstoppable force in the community of women climbers. "The idea was that not only are we going to do it together as women, but we're going to do it together in a different way," Frahm said, mentioning that all of the climbing books took an engineering and serious approach to mountain climbing. "We thought that we wanted to do it in a way that was much more light hearted and team oriented."
Phibbs and her group of women started a movement to be fun in the mountains. 
"Kathy was also a phenomenal climber," Frahm said, explaining how Phibbs climbed mountains all over the world from summiting Mount Denali in Alaska to spending time in the Himalayas. "I remember when she was in the Himalayas, she took pictures of her and her friends making weird hairdos … She had a great smile and was just enthusiastic about everything." 
In 1991, Phibbs and her friend Hope Barnes went ice climbing in Central Washington at a peak called Dragontail. According to the story by OPB, Phibbs was a cautious climber by nature and turned back when conditions didn't feel right. She was one of the first people to start using trekking poles as a way to save her knees. Phibbs and Barnes' plan was to enjoy the snowy silence of the Washington backcountry and were in no hurry to get back. 
While climbing up their second couloir — a steep, narrow gully on a mountainside — a piece of snow or ice broke loose, causing an avalanche which swept them off their holds and they fell. Both survived the fall, though Barnes was knocked unconscious and Phibbs suffered a few broken ribs and femur. Phibbs wrapped a spare coat around Barnes to delay hypothermia and started crawling back downhill to get help. Both women were 33 when they died.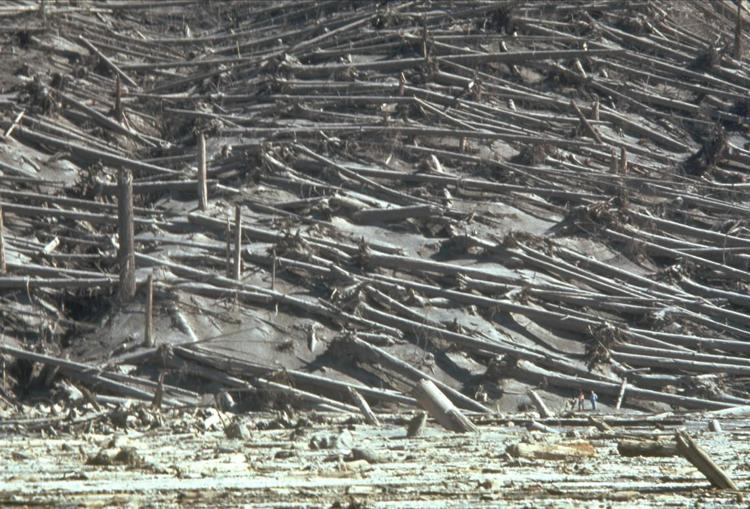 The spirit of Phibbs lives on in the hearts of every Northwest climber on Mother's Day Weekend as they trek up the mountain in dresses having the time of their life. 
"I think it's so cool that they're still doing it over 20 years later and they sell out of those permits every year and I think it's just great there's a whole movement towards having fun in the mountains and being playful," Frahm said. "(Kathy) would love it. Especially the fact that the guys were wearing dresses too." 
Kathy Phibbs' story can be read in full at https://bit.ly/2TaCVNA.