Rick Bannan
State lawmakers have overwhelmingly thrown their support behind a bill that would keep defendants from justifying violent assaults based on gender identity or sexual orientation, as the "Nikki Kuhnhausen Act" passed the Washington state Legislature last week.
The legislation is named in memorial of Kuhnhausen, a Vancouver transgender teen who is believed to have been killed as a result of revealing her gender identity last year.
The bill adds language to state law that "clarifies that the discovery of a person's actual or perceived gender, gender identity, gender expression or sexual orientation provides no justification for physical assault," according to a release from the Washington state Senate Democrats after the bill's passing.
Originally introduced in 2019 by then-state Rep. Derek Stanford, D-Bothell, the bill stalled in the House Rules Committee that year. Following Kuhnhausen's disappearance last June and the eventual discovery of her remains in December, the bill received renewed support this year, with Democratic Vancouver Rep. Sharon Wylie adding an amendment naming the bill the "Nikki Kuhnhausen Act."
"Just finding out someone's gender or sexual orientation should never be a justification for attacking that person," Stanford, now a member of the state Senate, stated in the release. "Sadly, this excuse is still used sometimes to try to justify violent assaults. This bill will make sure that it can't be used by people who commit violent acts."
During a Senate Law and Justice Committee hearing Feb. 19, Lisa Kuhnhausen-Woods, the mother of Nikki Kuhnhausen, testified. She described Nikki as a "kind, loving, vibrant, confident, transgender daughter," and spoke about the pain she has felt in the wake of her daughter's death.
"This bill is not going to bring my daughter back, but what I hope (is) it will keep other families from experiencing the same kind of pain I feel," Woods said.
A celebration of life for Kuhnhausen was hosted at Clark College March 1.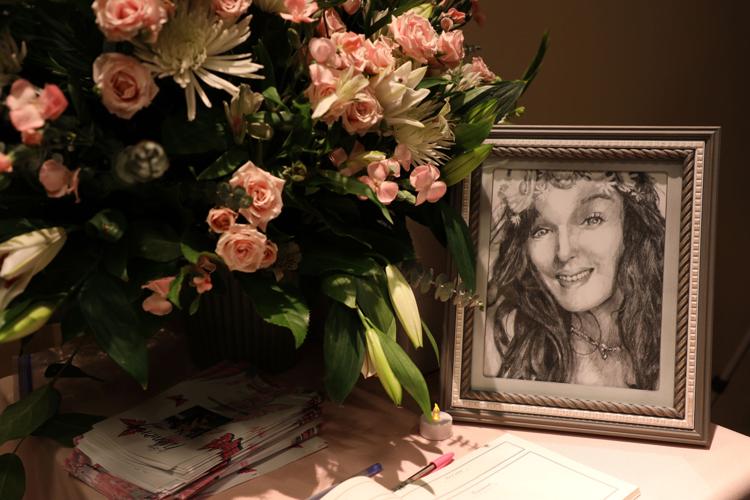 The suspect in Kuhnhausen's death, David Bogdanov, faces a second-degree murder charge as well as a charge of malicious harrassment, Washington's hate crime statue. 
The bill passed the House by a 90-5 vote earlier this month, and today passed the Senate with a 46-3 vote. Locally, all but two North County lawmakers voted for the bill, with Rep. Richard DeBolt, R-Chehalis, excused from the vote, and Sen. Ann Rivers, R-La Center, voting against the legislation, according to the Washington State Legislature website.
Following the vote, state Sen. Annette Cleveland, a Democrat representing urban Vancouver, released a statement noting that although Kuhnhausen's death was a catalyst for the bill passing, "the tremendous need for the legislation predates Nikki's tragic death."
"The terrible truth is that vicious assaults have been perpetrated against transgender people, as well as others in the LGBTQ community, for far too long," Cleveland's statement read. "This bill is a start. It is long overdue, and we must still do more."
The bill must receive Gov. Jay Inslee's signature before becoming state law.