The wildfires raging across the West Coast have hit close to home while a Skamania County fire threatens on Clark County's northeast side, and locals have provided resources for horse owners fleeing blazes across the region.
As of press deadline there was one fire burning close to Clark County — the Big Hollow Fire located in lands within the Mount Adams district of the Gifford Pinchot National Forest. The Northwest Interagency Coordination Center had a portion of Northeast Clark County listed under a Level 1 evacuation notice, from Merwin Dam southeast until Yacolt, then east until the Clark-Skamania county line, according to a map from the Clark Regional Emergency Services Agency (CRESA). Initially parts of the area more to the northeast were under a Level 2 notice, though that was lifted Sunday, according to information from the center.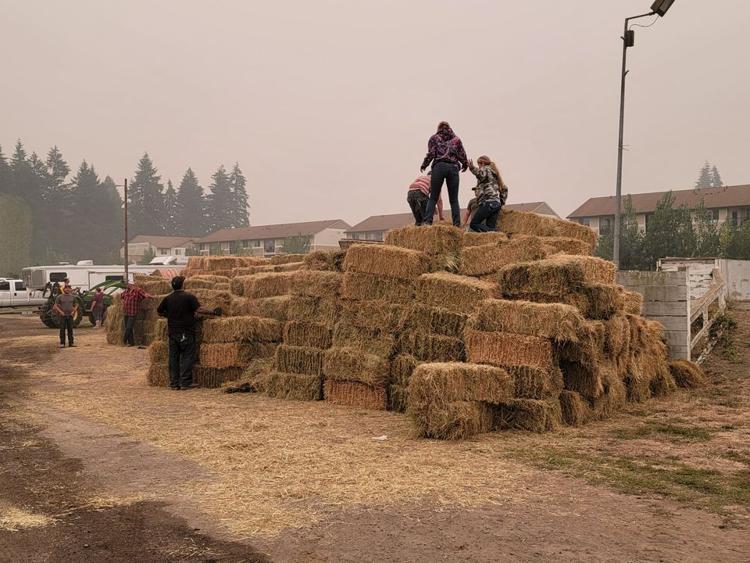 CRESA described the evacuation notices as such:
"Level 1 evacuations are an alert. Residents should be aware of a danger that exists. Now is the time to "Get Ready." Residents with special needs, or those with pets or livestock, should take note and prepare for relocating family members, pets and livestock. Refine your evacuation plans and gather the things you will need if you must evacuate.
Level 2 evacuations indicate there is a significant risk to your area. Now is the time to be set for immediate evacuation. Residents should either voluntarily relocate to a shelter or designated area or with family/friends outside the area or be ready to leave at a moment's notice.
Level 3 means there is immediate danger. You are advised to evacuate immediately."
Following evacuation orders and notices posted across the West Coast, a number of horse owners needed to move their animals to avoid a loss of life. Other than private landowners opening up their properties to those seeking refuge, the Clark County Saddle Club opened its old location off of State Route 503 for horse stabling.
Locally, North County fire departments responded to a number of blazes over the past week. Clark County Fire District 3 Chief Scott Sorenson said his department responded to more than 50 calls in a 24-hour period around Labor Day. The department, which serves Battle Ground and north-central Clark County to the east of the city including Hockinson and Brush Prairie, assisted in fires in Washougal, Yacolt and Fargher Lake. As of Friday the department had personnel responding to fires in Omak, Washington, and Big Sur, California.
In a 24-hour period between Sept. 7 and Sept. 8, Clark County Fire & Rescue responded to 42 emergency incidents, department chief John Nohr said Thursday. Most calls were brush fires from downed power lines, likely toppled by the high winds that spread the fires. The department assisted departments based in Amboy and Vancouver, and handled their own share of fires during that time, the chief said.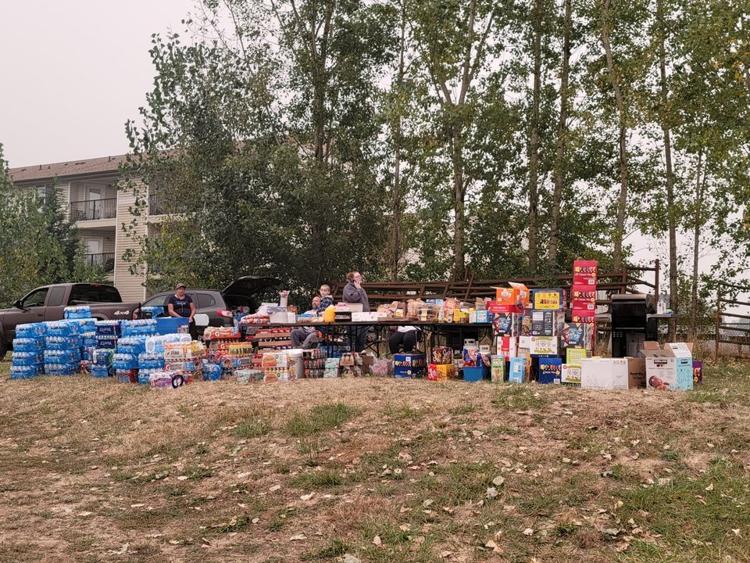 Nohr said the department was assisting crews at the Santiam/Beachie Creek Fire in Oregon, the Evans Canyon Fire in Yakima County, and the Whitney Road Fire in Davenport, Washington. He added those responses were funded by the Department of
Natural Resources or the Forest Service, depending on jurisdiction, to reimburse costs and fill the vacant positions here at home.