Vancouver Fire Department firefighters saved a dog from a burning house in the 11000 block of Northeast 87th St. in Vancouver this morning.
Firefighters responded at about 9 a.m. Saturday to the report of a house fire with people potentially being inside the structure. After arriving within five minutes of the call, Engine 4 firefighters quickly began attacking the flames, according to a press release.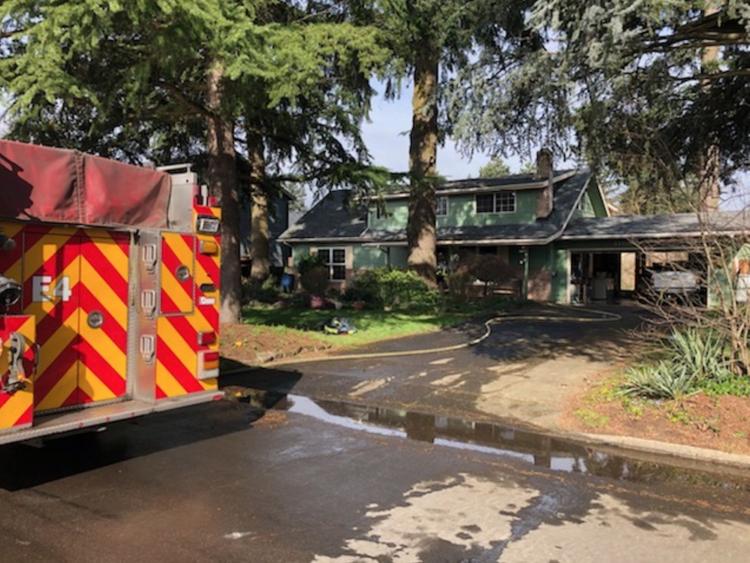 "Engine 4 quickly attacked the flames as additional arriving units aggressively searched the structure," according to the release. No people were home. However, a dog was found and carried from the burning house and given to a neighbor."
A total of 25 personnel from the Vancouver Fire Department had the fire under control 19 minutes later, according to the press release.
The fire is under investigation by the Clark County fire marshal's office.