Though wildfires blazing across Washington state got the most attention during last week's unprecedented weather events, there was also a rare summer windstorm.
Clark Public Utilities reported that there were 127 power outages affecting 42,000 of its customers during a 48-hour period from Sept. 7 to Sept. 9. As of Wednesday there were only 58 outstanding outages with close to 700 customers of the utility affected. No outages were reported as of press deadline.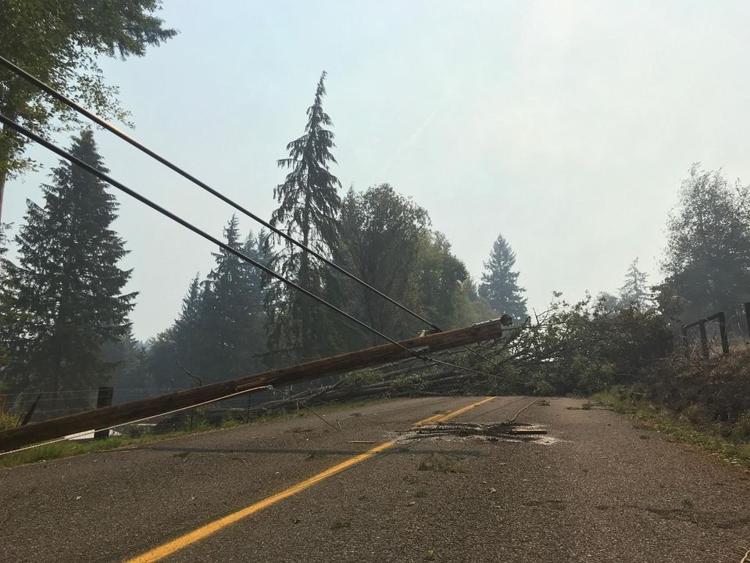 The high winds clocked in with gusts at 52 miles per hour in the Portland area Sept. 7, according to National Weather Service data.
Clark Public Utilities noted there was no reason to pre-emptively shut off power in anticipation of further storms. The utility took photos of some of the damage seen from the wind event, seen here.