Those seeking election or re-election for the Washington State Eighteenth Legislative District had a chance to let voters stand on economic recovery in the wake of the COVID-19 pandemic, among other topics, in a virtual candidate forum last week.
Candidates for two of the three seats up for election this year took part in the first of several virtual events hosted by the League of Women Voters of Clark County. Alongside candidates from the Seventeenth Legislative District, those seats representing most of north and east Clark County were featured in the league's Sept. 30 event.
Washington State Senate
Incumbent Republican Ann Rivers faced off against challenger Democrat Rick Bell as part of the Sept. 30 event. 
Rivers said the state budget was a top priority, which went hand-in-hand with the state's economy. She stressed a need to hold onto public education gains from recent sessions, as well as protecting funds designated for vulnerable populations including seniors.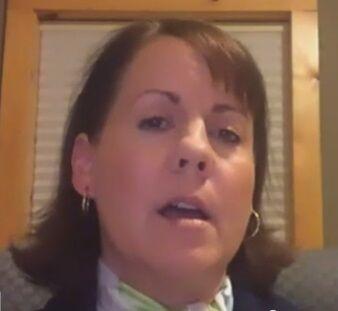 Rivers' other priority was getting students safely back into classrooms while closing the learning gap in the long-term, which she said needed to be kept high-profile in the upcoming session to keep work moving on those fronts.
Bell anticipated that COVID outbreaks would continue as the session begins in January, which he said meant that maintaining adequate resources to handle the outbreak would remain a priority. Healthcare as a whole was a major focus of Bell's, as he explained that healthcare costs would also promote business growth and could help address the state budget shortfall. 
Bell also prioritized fighting corporate influence on politics, which he would do through taxes on campaign contributions to fund "fact-based political journalism" as well as stricter transparency requirements on legislators.
Both candidates were asked about ways to handle local government losses of revenue resulting from the pandemic and its effects. Bell said latest projects show government revenues were not at the worst-case scenario levels initially predicted, adding a need to pressure lawmakers to continue to push that local governments get federal support.
Rivers said cities in the Eighteenth District took different approaches to handling budgets affected by the pandemic putting them in different positions regarding shortfalls. Rivers said a discrepancy in Clark County's population modeling led to the county missing out on some $60 million in relief funds, stating a need to appeal to the governor's sense of fairness in order to get that funding secured.
Outside of economic issues, candidates were asked whether or not law enforcement and the criminal justice system should have a role in addressing mental health. Rivers said it was appropriate with a caveat, pointing to pilot programs employing crisis teams as an example of future developments in procedure. She added she believed the state had remaining funds allocated last year for mental health that could help implement those programs.
Bell didn't believe law enforcement should be first responders to mental health crises, mentioning a program where a team of two, a healthcare professional and crisis worker, would be dispatched to those kinds of scenarios. He believed that approach would prevent escalation and police violence, and was an aspect of re-imagining policing.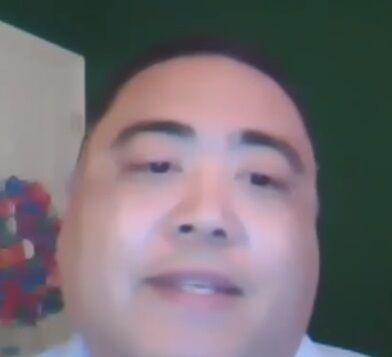 "I think it's a mistake to call this defunding police, but it's an even bigger mistake to dump all the problems of the community on the cops alone," Bell said.
Regarding experiences of discrimination, Bell said his father, a Black man born in the south, would complain that he "had the wrong paint job," which Bell himself believed was a cop-out for other voluntary choices that affected his father's life. Later in his own life Bell said he came to understand more subtle forces of systemic racism.
"He's still responsible for his life choices, but I can see now that many of his life choices were influenced by pervasive injustices that made the right choices limited," Bell said. He added he personally had seen instances of discrimination, but he believed the potential of reaching "common human connection" to address those problems.
Rivers said she had spent much of her childhood living in a largely-Black area, which she said made her realize that discrimination "can happen anywhere to anyone."
"We all have a responsibility when we see it to say something," Rivers said about discrimination. 
Though the question was specifically about distance learning, Rivers said access to telehealth was an important reason to support work on expanding access to broadband internet in the state. She mentioned efforts such as the Port of Ridgefield's "dark fiber" infrastructure project which was made possible through a bill that was signed into law in 2018.
Largely agreeing with Rivers, Bell went further, saying providers should be required to provide free access for the "last mile of service" of low-income residents.
Candidates were asked about where they saw the future of transportation in the next 10 to 15 years. Bell saw the advent of self-driving vehicles coming in the next several decades, touching specifically on its impact on the trucking industry.
"If automation is going to take away a class of jobs, then people need 10 to 15 years of warning," Bell said, adding it would give enough time for affected workers to finish their careers or transition into new ones. He said the state should play a role in helping with that transition.
Referencing the amount of time it takes to plan, Rivers said work should begin on "not only our third or our fourth, but our fifth bridge," over the Columbia River, mentioning that land that could have been host to the infrastructure ended up being used for other purposes decades ago.
Candidates also addressed childcare and early childhood education. Rivers said the bulk of childcare facilities were women, who were most hard-hit by COVID-19, an upcoming minimum wage increase and heavy regulations on the business. She said it would be important to look at current regulations to see whether or not they were still needed, in order to identify possible reforms.
Bell said the pandemic has brought to light "who the important people are in our society."
"It's not tech guys like me," Bell remarked. "The people who take care of our kids, they make it possible for us to go to work and take care of our families."
House of Representatives
Incumbent Republican Larry Hoff faced off against challenger Democrat Donna Sinclair as the last of the forums for the Sept. 30 event, as he seeks a second term in the Eighteenth Legislative District House of Representatives Position 2 seat.
Acknowledging the economy and state budget as the paramount priorities, Sinclair said education and healthcare were her top focuses, adding that if elected she intended to work to bring a vocational/technical education school in North Clark County. It would involve working with private business, unions, state agencies, tribal government, adding she would like to see focuses on green construction, manufacturing, and potentially wildland firefighting at the potential school.
Outside of the budget and education, Hoff wanted to address the "tremendous" regulatory burden on small businesses.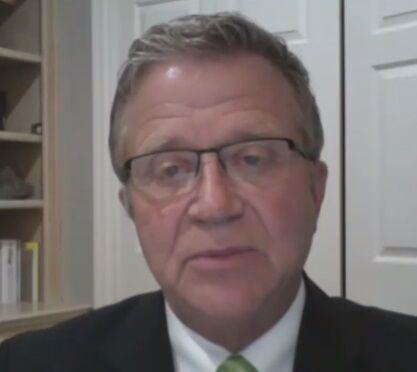 Acknowledging that K-12 education was the primary responsibility of the state, Hoff said zero-based budgeting would be an effective way to address budget shortfalls, taking departments and agencies "down to bare studs" in an effort to realize savings in the wake of COVID-19.
Sinclair said one area she did not want to see hit by budget cuts were human services, a key category for protecting vulnerable populations.
"People are desperate right now, and we need to do all we can to avoid putting them into worse situations," Sinclair said. She added selecting specific categories to take off the table in the budget wasn't practical, "and can even be harmful."
Also asked about the role of broadband, Sinclair said the infrastructure was necessary "basically to function as a society," adding that some constituents were paying a premium for overpriced internet.
Hoff said that broadband access was primarily an issue to be addressed by internet providers, though he said it may take an incentive for providers to see all areas be served.
Regarding racial disparities in law enforcement and use of force, Hoff spoke more about racism in general, saying there was "no magic solution" for hate. He said there must be a concerted educational effort to make youth "change agents of the future."
Sinclair identified a difference between systemic racism and individual bigotry, adding a need for  adequate funding for the types of training intended to address implicit bias and cultural competency.
"We need to bring police officers and communities together rather than letting it divide us," Sinclair remarked.
Candidates were asked about diversity in the classroom. Hoff said teaching staffs should be as diverse as their communities, ultimately determined by district school boards. He said statewide mandates could hinder that local control.
Sinclair said she was in favor of local control, though she said there were benefits to having a diversity in instruction different from the school population. She noted constituents have demonstrated they did not want it mandated by law, but diversity could be realized through partnerships with groups representing non-dominant populations.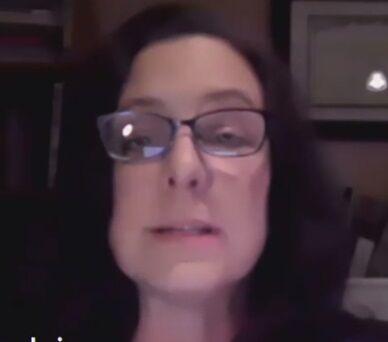 Acknowledging that Clark County Public Health's budget had not recovered from levels before the Great Recession, Sinclair said there had been issues with public health funding dating back to the 1990s. She said since then public health crises had been handled with market-based solutions, "and it's not working very well."
Hoff, applauded Public Health's response, to COVID-19 this year and a measles outbreak the year prior, acknowledging that governing was more than just saying no, but "knowing when to say yes." He said it would be important to make an effort to understand Public Health's funding needs in the next session, "and we will fill those needs," Hoff said.
Regarding police reform, Hoff said the issue "means many different things to many different people," adding a literal interpretation of defunding the police was "a very bad idea." He said community policing had merit, suggesting the creation of a forum for open dialogue from law enforcement and community groups.
Sinclair agreed there needed to be dialogue, adding there wasn't a need for more legislation. Instead, lawmakers should make existing bills more functional in the long term, adding a need to be careful about taking ideological stances and to actually do data collection to find out what the problems are with law enforcement in Washington.