The proposed $1.8 billion methanol plant planned for Kalama received a hearing on a new environmental study drawing in a packed house of opponents alongside many individuals in support for the project.
The hearing, held at the Cowlitz County Event Center Dec. 13, drew in hundreds to hear public testimony. The hearing was specifically for gathering comment on a recently-released supplemental environmental impact study, currently in draft form, that plant-applicants Northwest Innovation Works created in response to a state Shoreline Hearings Board decision on a previous study. 
The hearing had to be extended by an hour over the scheduled time in order to accomodate the number of individuals giving testimony. By the end of the third hour, roughly five dozen members of the public and about a dozen elected officials spoke.
Speaking on his own behalf, Kalama mayor Mike Reuter brought concerns specifically on how much natural gas the product would use as feedstock for methanol.
"Even adding up all the gas used by every home, business and industry in Seattle, Portland, Tacoma, Spokane, Bellevue, Eugene, Bellingham and Corvalis, it does not come even close to equalling the gas used in this one plant," Reuter said. He believed that the plant's use would hamper businesses' ability to expand that rely on the resource.
"This was a hard decision to come up here," Reuter said, noting the business could be a boon to the Port and the County, "This is just too hard to bypass." Though he wasn't the only official to be in opposition, most of the lawmakers for Cowlitz County spoke in support. 
Washington State Rep. Jim Walsh, R- Aberdeen, was "strongly in favor" of the project, pointing to specific programs he believed would lead to job opportunities in the area that the plant would bring as part of its package. 
Walsh mentioned specifically a pre-apprentice program that would funnel students in high school into a program to gain experience before taking on a full apprenticeship after college.
"We talk about family-wage jobs all the time, but that becomes kind of abstract in many cases. The pre-apprentice program isn't abstract, it's very practical," Walsh said, noting that the kinds of careers it would open up fit into the traditional industry of the area.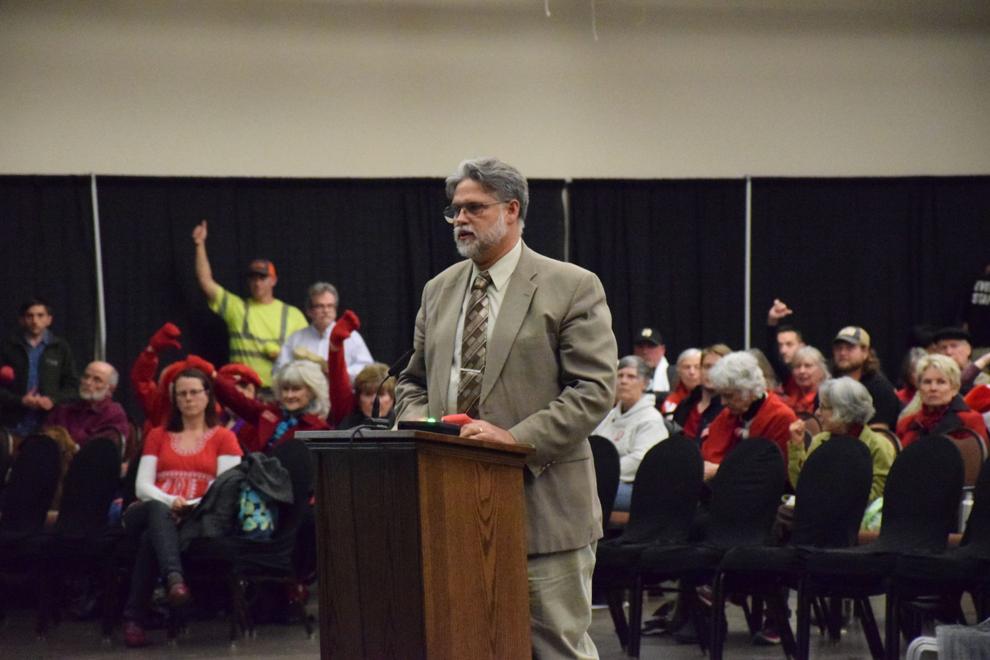 Rep. Ed Orcutt, R-Kalama, believed that a methanol plant would be built somewhere in the world, adding he felt the "most responsible" place to build it would be in Washington. He cited the state's environmental laws as being some of the strictest, adding that in other countries he has visited the air quality was not as good.
"It's time to make sure that this is done in the cleanest way possible, and I think that can only be done right here in the United States, and this Kalama plant is the place to do it," Orcutt remarked.
Citizen comment was more in opposition to the project. Washington State University Vancouver political science professor Paul Thiers brought into question what the methanol would be used for. NWIW has stated the chemical would be used to produce olefins in China which would be used for plastics manufacturing among other uses.
"If the price of oil is $80 to $100 a barrel that might be the case," Thiers, whose primary research area was Chinese economic policy, said. "Since we're just over $50 a barrel now, I think there's almost no chance that any of this product will be used to offset coal."
"If the price of oil is taken into account it's very clear that this product is going to end up being used as transportation fuel, which will change the (greenhouse gas) analysis completely," Thiers said.
Members of labor unions and representatives of building trades were largely, but not unanimously, in favor of the plant.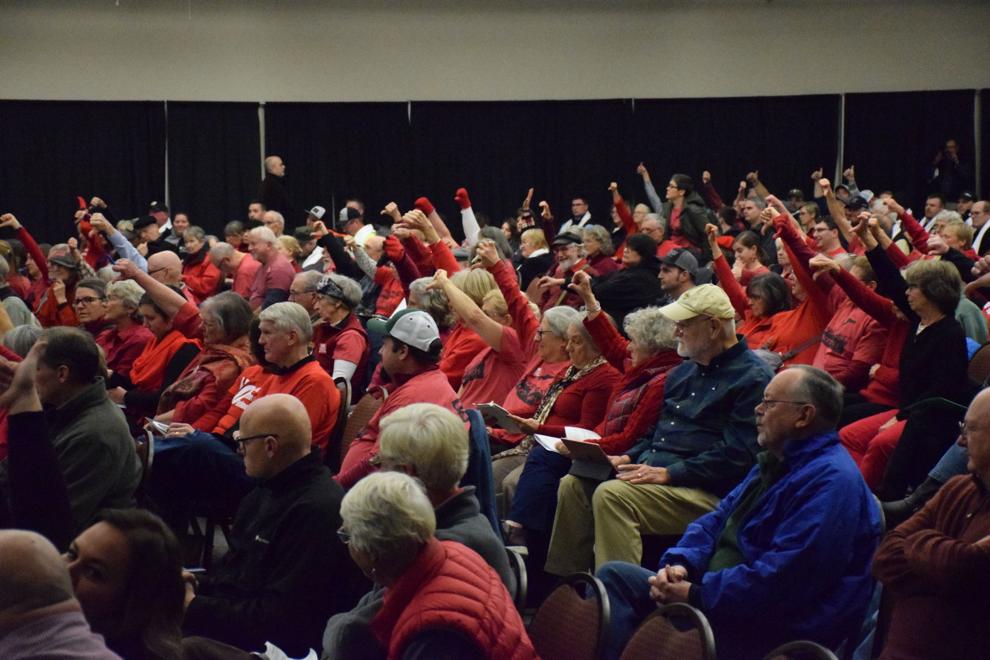 Kelso resident and construction union member Adam Davison said he had as much financial interest in the project moving forward as anyone else but it wasn't the right choice. 
"Outside of money not one thing about this project makes sense," Davison said. He equated building the facility to letting someone poison their water supply in order to shift that contamination away from the other's own "horribly toxic" water situation. He pointed out the already-happening deterioration of local animal species which would only get worse if the refinery were built. 
"I've had the good fortune of working with many of the would-be potential construction and possible permit employees that would be hired by NWIW and I can tell you that they are some of the most hard-working, most dedicated men and women that I have ever met," Davison said. Even if the plant would not happen, "Make no mistake, they will find work," he later added.
Most representing or members of building trades supported the plant, however. 
Ridgefield resident and local union leader Justin Sellers pointed to some of what NWIW agreed to regarding possible pollutants, specifically that the plant would use a zero liquid discharge process and would work to mitigate any of the more than 1 million tons of carbon dioxide the plant was to emit annually. 
The public comment period on the draft environmental study is open until Dec. 28.