Republican candidate for governor Loren Culp fired up a crowd of hundreds of supporters in Clark County last week, saying he would return the state to a "we the people" government if elected.
Hosted at Alderbrook Park in Brush Prairie, the rally featured music from rock band "Common Ground" and had a number of speakers of local and statewide importance. Clark County Republican Party State Committeewoman Jennifer Duvall said she had numerous friends and acquaintances who didn't usually vote for the GOP express disillusionment with the Democratic Party, urging those in attendance to vote for a straight Republican ticket.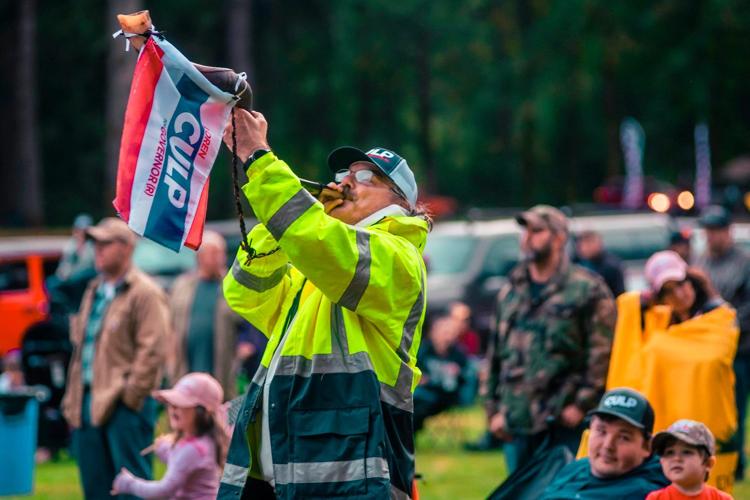 "We need to make sure that we show up for them," Duvall said.
Washington State Republican Party Chairman Caleb Heimlich also spoke, mirroring the sentiment of Duvall's urging for a Republican vote.
"So much is at stake for the future of Washington State," Heimlich said. 
Heimlich recounted how he and Tennessee Republican Party Chairman Scott Golden were heading to their hotel following President Donald Trump's nomination for president when he claimed that "rioters" were particularly threatening for the party leader from the more-staunchly Republican state.
"You got to try being a Republican in Washington state," Heimlich said. "We know a thing or two about riots."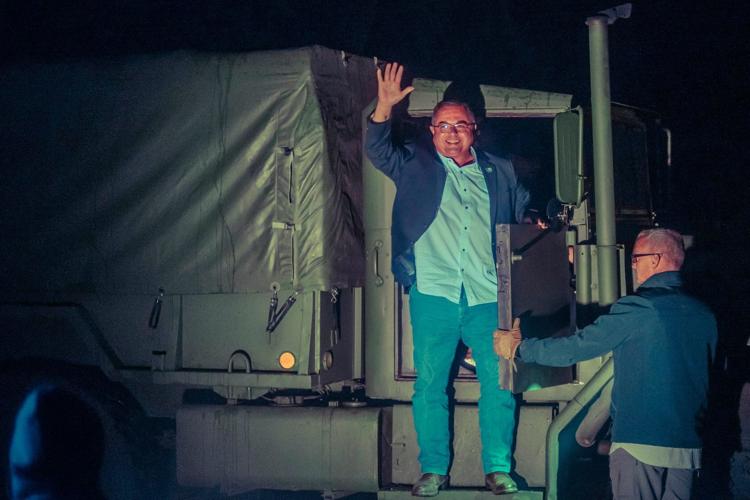 Finally, Culp took the stage. He recounted his life story, growing up in Jefferson County with a sheriff's deputy father, eventually moving to Republic with his family. He was a member of the U.S. Army 101st Airborne Division as a combat engineer, he said, which was a job where he would "blow things up."
"And we're going to blow up this election in November and kick Jay Inslee out of office," Culp said.
After leaving the Army, Culp said he ran a construction business for more than 20 years before an opportunity to become a police officer opened up in his hometown, which he applied for. He has been the chief of police in Republic for four years, eventually getting involved in politics following the passage of Initiative 1639 in 2018, which placed greater restrictions on firearms in the state.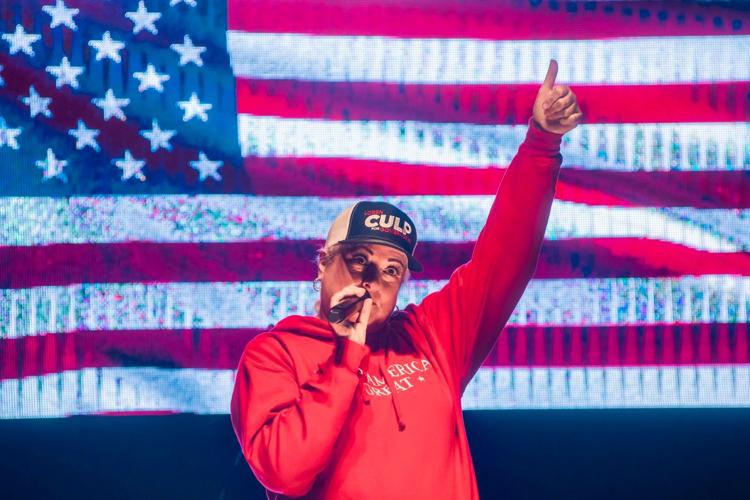 His speaking out against the initiative, which he felt violated the state's constitution and the Second Amendment, led him to eventually become a candidate to unseat Inslee, who he took numerous jabs against during the rally. He took issues with current forest management, the state's handling of homelessness, the governor's executive orders restricting individuals and businesses in the wake of the COVID-19 pandemic and the passage of comprehensive sexual education in public schools.
Culp said he had a three-step process to lawmaking should he be elected: if the law was constitutional, if it benefits citizens and not special interest groups, and if it could be enacted without an increase in taxes.
Culp said that lifelong Democratic Party members were joining in support of himself for governor, explaining they told him they no longer felt represented under the current government of the state.
"We're going to return this state back to 'we the people' where it belongs," Culp remarked.