The effort to replace the aging Interstate 5 bridge over the Columbia River is ramping up, and the head of the project is hopeful that ongoing public response will aid in getting the work done.
The Reflector had a virtual chat with Interstate Bridge Replacement Project (IBRP) administrator Greg Johnson to see how current work is going to bring forth an eventual solution to the issue of the I-5 bridge spans, which includes one span that dates from the World War I era. He said the current phase of project development has been going "tremendously well," focusing on community outreach in order to get an idea of what locals want to see in the eventual build.
Johnson reiterated a description he had made previously that the establishment of the advisory groups was when the project "somewhat shifted out of first gear into second gear" with a more public approach to the work. He noted that most recently the project has comprised community and equity advisory groups, in an effort to get feedback on the project's purpose and need statements, which will help steer it toward its eventual goal.
Johnson said "each group has equity embedded in it," but there was a need for a specific advisory group dedicated to equity to look at both internal processes and outcomes. He said the group would be one to advise project players if they had "missed the ball," and be able to analyse situations where, as he explained, "OK, we think you've missed the ball here, we think you could do better, try this."
He said that advisory group would look at all of the processes and decisions through the lens of equity, taking note of how the program includes groups traditionally marginalized by large-scale building projects
Johnson said the community advisory group had a broader purpose than the equity-focused one, bringing their experience and representation to the table with regards to impacts the project may have, be it language or disability, he noted as examples. He said its goal was to answer the question of, "are we reaching the right corners of the communities to hear these voices that traditionally haven't been heard,"
Johnson said he's heard "a lot of passion" from those involved with the new advisory groups.
"Folks, they want to jump in and really start designing what this (bridge replacement project) looks like," Johnson said, noting that there were still foundational steps to take before that part of the project could be undertaken.
The new bridge replacement project is not without precedent. Johnson said that the new project material relies on old research and data gathered through an old, and ultimately failed, project from several years before. 
The Columbia River Crossing, a project planned to do much of the same that the current IBRP would do, ultimately failed due to the proceedings of the Washington State Legislature in 2013. He said some of the technical information that the CRC brought forth would be made use of in the IBRP, such as soil and foundational examinations. He said aspects such as traffic modeling, 
"This is a critical gathering of information, determining the purpose and need, and then starting to put together alternatives to what a crossing of the Columbia would look like at this location," Johnson said.
Johnson said he saw similarities in disparate opinions expressed across the Columbia as he saw across the Detroit River for the Gordie Howe International Bridge project he was a part of previous to his current position. That bridge project, currently under construction, will connect Detroit and Windsor, Ontario, Canada. He said that project had similarities in the number of contentious issues around it, noting how one of the communities involved "was very much accepting" of the location of the proposed bridge, whereas another community was "frankly tired of being saddled with every piece of infrastructure," as Johnson put it.
Johnson said there was a common ground among both Portland and Clark County-based residents on how crucial the piece of infrastructure was.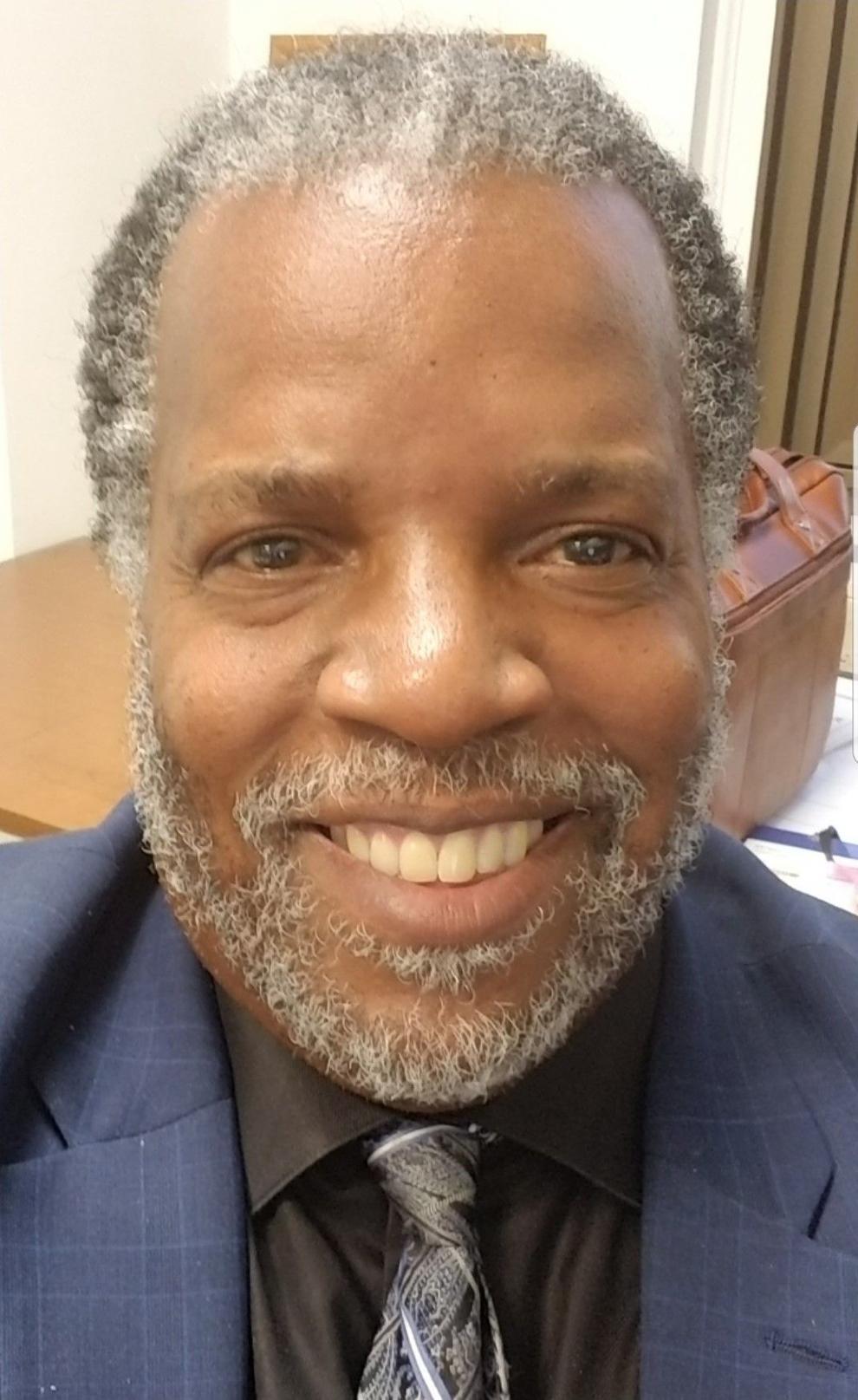 Johnson said he reports equally to both the Washington State Secretary of Transportation Roger Millar and the Oregon Department of Transportation Director Kris Strickler, the latter of which used to work for WSDOT in a regional capacity. He noted that governmental officials brought himself in in as someone without "a horse in the race for either vantage point," as he put it himself, which was particularly poignant given the tumult that resulted from the CRC.  
"My role is to put forward best practices, (to) put forward a good way to get this piece of infrastructure updated that takes into concerns (on) both sides," Johnson remarked. 
One of the contentious issues has been on how mass transit would look in the program. Johnson considered both bus rapid transit (BRT) and light rail as options, explaining their differences as more about the type of effectiveness a population desired. He said that bus rapid transit was more flexible, but light rail had greater capacity and also had the ability to tie into existing networks in Portland.
Although opinions on what a future bridge will look like differ across the river, Johnson said that the overall goal among communities in both Oregon and Washington was more or less the same in its focus, on getting a bridge built that benefits both.
"The differences between Portland and Vancouver are very striking, and I'm reminded of that  every day," Johnson remarked. "The priorities are somewhat different. But once again, they share this common piece of infrastructure, and both communities realize how important this piece of infrastructure is to their viability and their future economic prospects."
"We've got to make sure that we are building in these future aspirations and wants and needs of a generation that's going to have this bridge for their entire lifetime," Johnson remarked.