An apartment fire in Woodland this morning, May 28, led to exploding ammunition, though no one was home and no injuries were reported.
At about 9 a.m., Clark County Fire & Rescue units were dispatched to a patio fire report in the 500 block of Bozarth Avenue, arriving to find the fire had spread inside and to the attic.
CCF&R reported a propane bottle on the patio "greatly accelerated" the fire with "a large fireball." Attempts to enter the building were stalled by ammunition exploding in the apartment. One individual said there were more than 1,000 rounds of small arms ammunition in the apartment, CCF&R reported.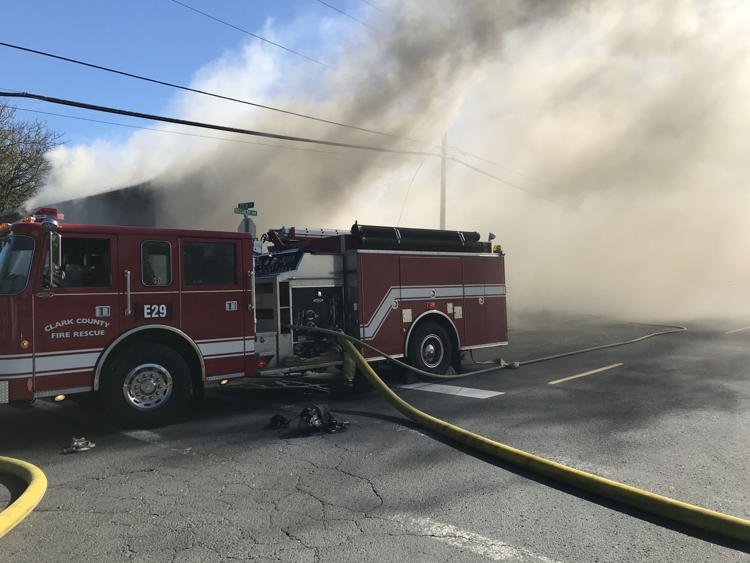 "We are used to a little bit of ammunition going off at a fire. This was so much more," CCF&R Chief John Nohr stated in the department's report. "It was challenging to command this fire with the noise of that much ammunition going off".
Once the ammunition stopped exploding, crews were able to enter and extinguish the fire, searching for but finding no occupants. CCF&R reported the primary apartment unit was "gutted" while two other units in the building suffered smoke and fire damage. The department said those units were being remodeled and were unoccupied. No injuries were reported.
The fire was under control in 20 minutes, though crews were to remain at the scene until 2 p.m. to assist in the investigation being conducted by the Clark County Fire Marshal's Office.
CCF&R received assistance from Clark County Fire Districts 3 and 6. In total, 24 personnel responded including six fire engines, a ladder truck, five chief officers and two fire investigators.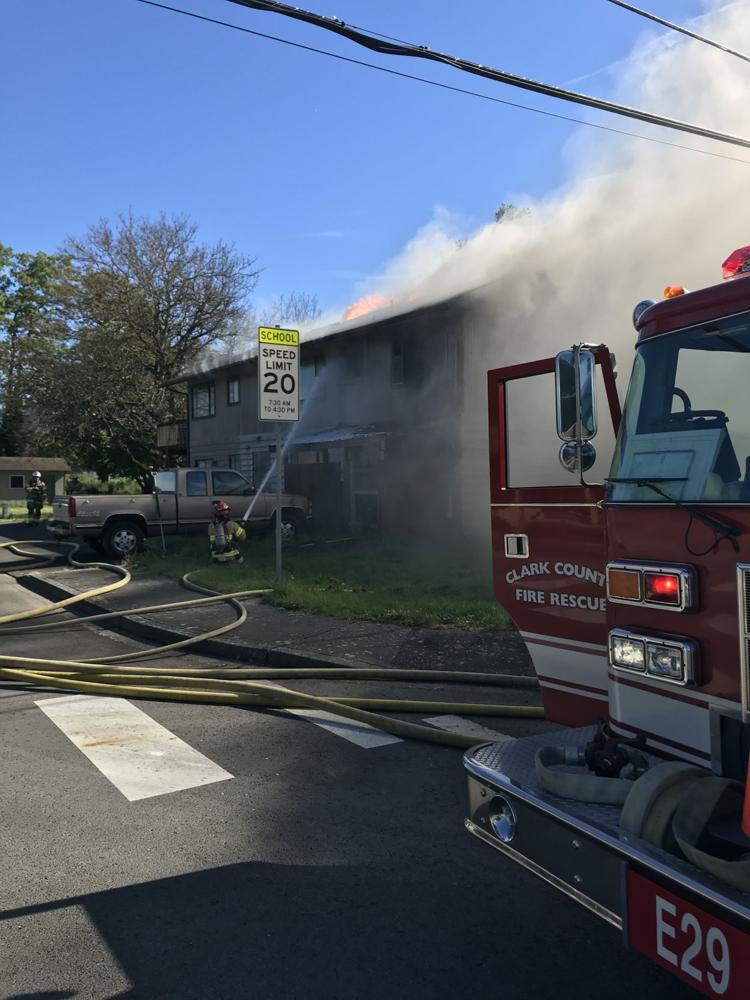 CCF&R noted it has provided Woodland, which is largely in Cowlitz County, with fire protection and emergency services via contract since 2013. The city has a chance to be formally annexed into the district via a ballot for city and district voters in the August election.