The 2021 Washington state legislative session began Monday, Jan. 11, the first time lawmakers have been back in session since the bulk of the COVID-19 pandemic has occurred in the state. The Reflector reached out to local legislators ahead of the session's start to see what they would be doing to address the pandemic, as well as other priorities during a budgeting year.
17th Legislative District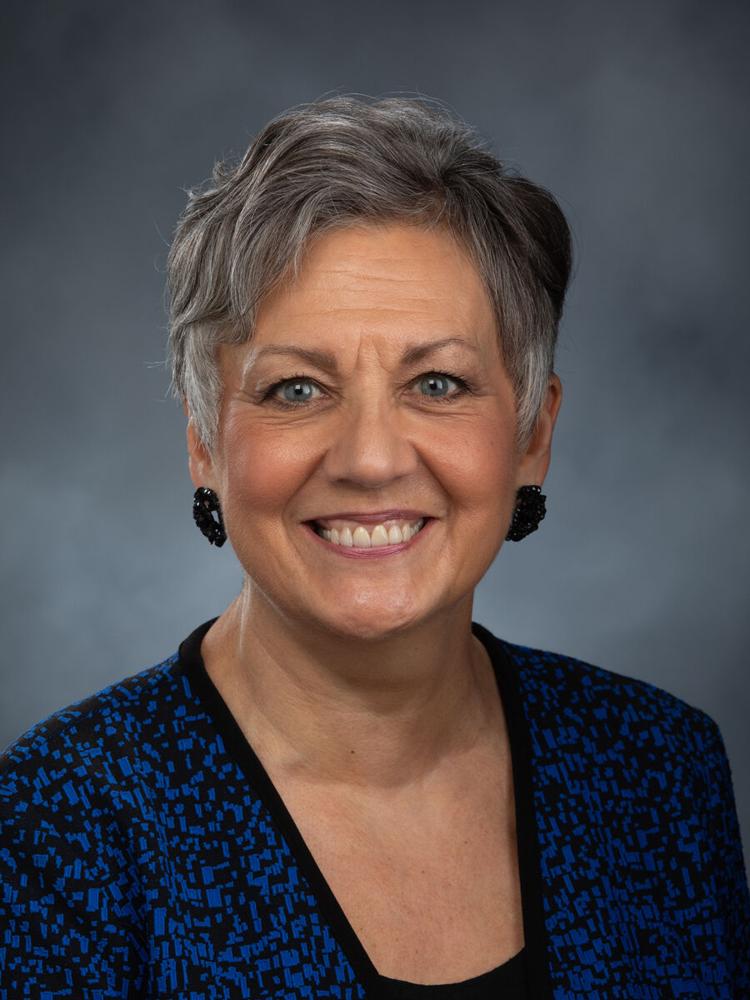 Lynda Wilson, State Senate
Committees/leadership positions: Ways and Means (Republican leader); Business, Financial Services, and Trade; Economic and Revenue Forecast Council; Caseload Forecast Council; Joint Committee on Employment Relations; Pension Funding Council; State Actuary Committee; Joint Committee on Veterans and Military Affairs; Joint Legislative Action Committee on the I-5 Bridge; Joint Legislative Audit Review Committee; State Building Code Council.
How has COVID-19 changed your typical approach to legislating for the coming year?
The pandemic has made things a lot more desperate for families and employers, and now that the Legislature can finally engage, we need to move quickly on getting relief to those who have been hurt through no fault of their own. That doesn't mean raising taxes to allow more spending — absolutely not. The budget writers will have billions more in revenue without any tax changes, thanks to the fact that our state economy is down but not out. The strategy change, if you want to call it that, is to prioritize the spending of that revenue in ways that immediately address the harm done by the pandemic and government's response to it.
What COVID-19-related legislation or the response to the pandemic do you plan to either author or support?
My Senate Bill 5039 is a bipartisan proposal to bring legislative oversight to the governor's emergency orders. I'm also going to work on changing the law regarding the allocation of unanticipated federal dollars — because the Legislature should have been involved in appropriating the billions in federal CARES Act money received since our 2020 session. I also am taking the lead on shifting money from the state rainy-day fund to "backfill" the losses to the unemployment insurance trust fund. That fund has been hit very hard by all the unemployment claims related to the pandemic.
On the state's prior COVID-19 response:
I've been meeting every week — month after month — with representatives of the restaurant industry in Clark County. They have tried very hard to work with the governor's office on reasonable guidelines that would let them reopen safely, with little to show for it. To me that exemplifies the state's response. The governor says he understands the harm his restrictions are causing, but he can't possibly feel that harm the way my constituents are. Legislators are closer to the people than the governor is, and if we'd been able to meet in a special session, their voices would have been heard long ago. For the employers who have closed permanently, for the people who won't get their jobs back, anything the legislative branch can do now is too late.
On non-COVID-19-related legislative priorities for 2021:
One of my priorities is to strengthen the law about assaults on police officers. I was already intending to pursue that, and after getting through 2020 it seems just as relevant now, if not more so. The same is true for my bill to increase the penalty for theft of a firearm. I'm also hoping to get traction for my two "good government" bills — one to increase transparency by prohibiting the use of "title-only" bills and one to help everyone (including lawmakers) more easily see the connection between legislation and the administrative rules that have the force of law. Also, last year the Senate again passed my bill to expand the "small business bill of rights," but the House again did not. Knowing what our small businesses have been through, it's still very important to me that we improve the interaction between Washington employers and the state-government agencies involved in regulating them.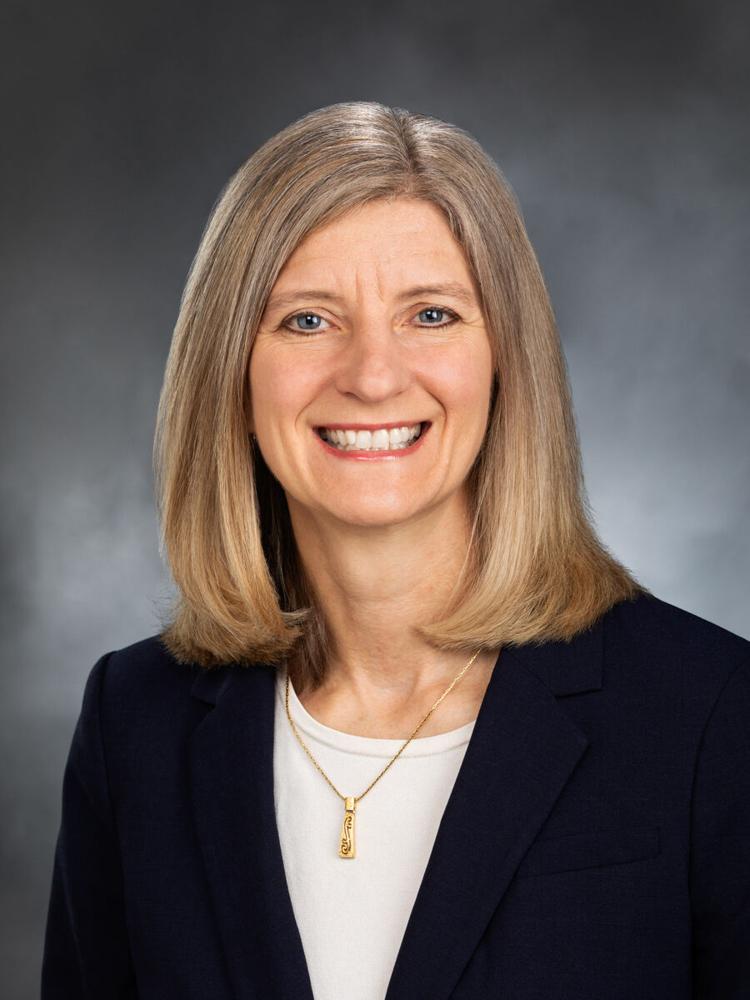 Vicki Kraft, House of Representatives Position 1
Committees/leadership positions: Capital Budget, Community and Economic Development, College and Workforce Development.
How has COVID-19 changed your typical approach to legislating for the coming year?
I'm much more focused on reining in the Governor's emergency powers, making sure our small businesses can re-open as quickly as possible, and giving people the option of not being vaccinated if they don't want to take the COVID-19 vaccine.
What legislation related to COVID-19 or the response to the pandemic do you plan to either author or support?
I'm sponsoring legislation which will give people the Right to Refuse the COVID-19 vaccine if they do not want to take it — it's their body, their choice. Many people have concerns about negative side effects from a vaccine which has been rushed through the development and trial process. Most vaccines typically take three years or more to develop and ensure readiness. The Covid-19 vaccine process has been less than a year.
I am also sponsoring a bill to create the K-12 Education Scholarship program which is a voucher program to give parents the ability to choose what education option is best for their child's learning needs by providing $7,000 for private school or homeschool education. I've talked with several parents and students during the COVID-19 shutdown of schools. Students have had to struggle trying to learn in a remote, online-only format and parents have been tasked effectively with trying to make sure their child is engaged with this new format and actually learning the material. We've seen at many levels this is not working well for most students. COVID-19 has shown us we need more education choices for parents to ensure their child can engage in the learning format at all times that works best for them.
On the state's prior COVID-19 response:
I called for a special session at the end of March 2020. If there would've been one, I would've reined in and stopped the Governor's overreaching emergency powers. I also would've called for a safe reopening plan that actually would've fully reopened our small business community and state economy. We've proven that we can do this as grocery stores and home improvement stores have been open since the beginning of Covid-19 and it's worked. There are various precautions that when put in place, such as special times for those in vulnerable population categories to shop or online shopping options, work to help keep those in more at-risk categories safe. I also felt it was important to allocate more money at the time the crisis hit for those struggling to keep their businesses going and losing their jobs versus sitting back and waiting for the federal government to bail us out. Washington residents deserved a more timely response and action from their own state government.
On non-COVID-19-related legislative priorities for 2021:
Election process accuracy and accountability is another priority I'll be working on this session. The public should be able to fully trust the integrity of our election system. After some of my own communications with the WA Secretary of State's office I believe we have opportunities to improve our process. Given the fact that Governor Inslee has effectively made all the decisions over the last 10 months without any significant input from the entire Legislature, which is not how our government was designed to run and is not a representative form of government, it's critical that we can ensure that only the person voted in by the will of the people is the one actually sitting in that office.
18th Legislative District
Ann Rivers, State Senate
Committees/leadership positions: Senate Republican Caucus Chair; Health and Long-term Care; Ways and Means; Rules
How has COVID-19 changed your typical approach to legislating for the coming year?
Public health has long been a priority for me — so much of a priority that in 2017, when I was chairwoman of the Senate healthcare committee, I introduced a bill that would have fully funded what we call "foundational" public health. That would have been very useful in responding to the pandemic. Sadly, that bill was gutted by the budget writers on the Democrat side of the aisle. It's unfortunate that we were so ill-prepared in 2020 because others did not share this priority a few short years ago. I don't see the pandemic changing my very bipartisan approach to legislating, but I can hope that some in the majority will change how they regard policy proposals suggested by those of us on the minority side. Being in the majority doesn't mean you have a corner on good ideas.
What legislation related to COVID-19 or the response to the pandemic do you plan to either author or support? 
You'll see me filing or backing legislation that would allow our branch of government to engage more fully in responding to emergencies — both in spending unanticipated revenue, like federal CARES act funding, and determining the span of gubernatorial emergency powers. The Legislature has been sidelined by the governor almost since the first days of the pandemic, and the people of our state have suffered the ill effects of that.
On the state's prior COVID-19 response:
I can't knock the governor for his early response to COVID. We knew so little about the disease and it was important to use an abundance of caution. The concern I have is that the governor made no attempt to balance the protection of lives and livelihoods. He could easily have done that by basing his decisions in science, and while we and the public repeatedly heard the word "science" from him in press conferences, saying it doesn't make it true. As a result, we have people in financial ruin and the highest rate of suicide that our state has seen. Republicans had relief proposals ready back in the spring, and they never had a chance to be considered because our branch was not allowed to engage. Fortunately, once our session begins Jan. 11 the governor can't continue to obstruct.
Also, no discussion about the state's response can overlook the mismanagement at the Employment Security Department. It dealt a devastating blow to the unemployed who didn't receive the help they deserved, and to employers who are now facing higher unemployment-insurance taxes. The massive fraud allowed by ESD also put an unneeded hole in the budget. The governor's failure to properly address this scandal, and his refusal to replace an ineffective commissioner whose only track record is in political fundraising, is shameful. At times he's seemed to be in lockstep with Oregon's governor, yet she took quick action to remove the head of her state employment department for similar incompetence.
On non-COVID-19-related legislative priorities for 2021:
If it was all up to me, the Legislature should focus only on completing the budget process — meaning the new operating budget, new transportation budget and new capital budget for public construction and so on. By law those have to be in place by July 1 of this year, when the 2021-23 budget cycle begins. We should leave all policy legislation to a time when ALL stakeholders can work together again, in the open, shoulder-to-shoulder way that isn't being allowed because of the ongoing pandemic. A "virtual" legislative session has the same drawbacks as teaching students remotely — something vital is missing. It's just not right to undermine the people's access to democracy, and keep them from engaging in the governing process, yet expect them to live with the fallout when new policies are poorly designed because legislation doesn't receive the thorough scrutiny that happens best in person.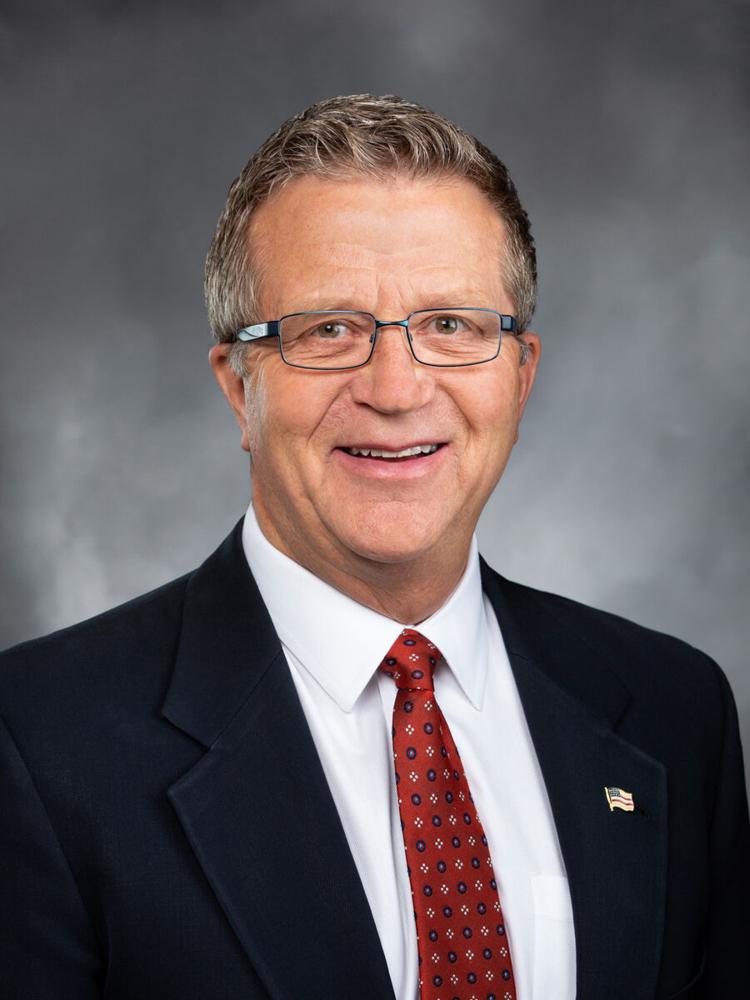 Larry Hoff, House of Representatives Position 2
Committees: Labor and Workplace Standards, ranking member; Appropriations; College and Workforce Development
How has COVID-19 changed your typical approach to legislating for the coming year?
The majority of all legislation will have an element that relates to our current pandemic. Legislative strategies must revolve around economic recovery as well as the health concerns associated with COVID.
What legislation related to COVID-19 or the response to the pandemic do you plan to either author or support?
Our Labor and Workplace Standards Committee is currently working on legislation that will attempt to give some much needed relief to businesses that are anticipating large unemployment insurance increases. It is imperative that a bipartisan solution is drafted to help revitalize our economic engine while working to save the small business community who are the heart and soul of that economic engine.
On the state's prior COVID-19 response:
Generally, it is critical that we all follow recommended virus eradication procedures so that we can eventually put this dark chapter of our lives behind us. However, I feel that our Governor has damaged our small business community, in some cases, beyond repair. For example, he continually touts the need to follow "science" and yet the actual "science" suggests that restaurants are not the virus spreading environment that would justify their order to close indoor dining. Many of our small businesses, including restaurants, have worked diligently to prevent the spread of the virus while protecting their employees and the public in general. They should be applauded, not penalized.
20th Legislative District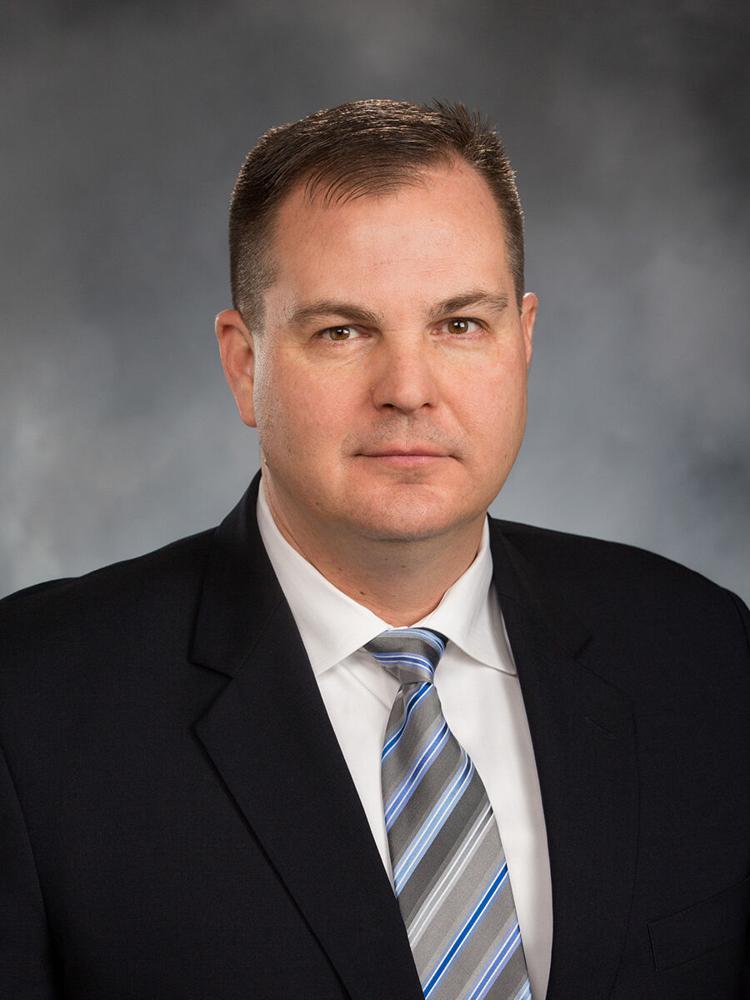 John Braun, Senator
Committees/leadership positions: Senate Republican Leader; Ways and Means; Labor and Commerce.
How has COVID-19 changed your typical approach to legislating for the coming year?
Senate Republicans have been more focused on public health for the past 10-11 months. We've been ready for many months with policy improvements aimed at better protecting the residents and staff at long-term care facilities and other populations that are most at risk from COVID-19. Unfortunately, until now the governor made it impossible to work with our colleagues across the aisle on solutions. Also, we're familiar with issues about K-12 education, but the question before us now is literally about getting students back into classrooms. That's different, and it's purely due to the pandemic.
Another example is the need to take early action to refill the trust fund "bucket" from which unemployment payments are made to people. It's just not right for government to tell people they can't work, which means more unemployment claims, then turn around and tax employers more to make up for those additional claims. Besides, there are far fewer employers now to even pay the unemployment insurance tax. What we can do is shift money from the state rainy day fund to the trust fund, and there might be other avenues to consider. We also should address the idea of rental assistance to get out from under the rental moratorium. These are investments the Legislature can make, and they should be made sooner than later.
What legislation related to COVID-19 or the response to the pandemic do you plan to either author or support?
We know enough about taking precautions to reopen our economy and reopen our schools safely. I've just filed Senate Bill 5114 in response to the governor's latest "Healthy Washington" restrictions; it would automatically move those affected to phase 2 of that plan, and it would also give the legislative branch a say in reviewing both the public health data and the other restrictions that exist due to the pandemic. It has bipartisan sponsorship. So does Senate Bill 5037, which I filed to establish clear and simple "metrics" for determining whether school districts will offer in-person learning, a hybrid, or remote-only model. Students, parents, teachers and staff all deserve better answers to that than they've gotten from the executive branch.
On the state's prior COVID-19 response:
Since the end of March the people of our state have had to endure a form of government none of us recognized. I've concluded that the governor did some political calculating and decided the risks of allowing the legislative branch to engage, through a special session, outweighed the risks of keeping us on the sidelines. The result has been continuous rule by proclamation, declaring some workers and businesses were more "essential" than others, and poorly written "guidance" that came from behind closed doors. Our caucus had more than a dozen bills ready to go before summer that would have taken things in a better direction, and helped minimize future job losses. Some opportunities have been lost as the months ticked by but the basic focus on providing relief to families and employers remains our priority going into the session.
On non-COVID-19-related legislative priorities for 2021:
The only thing we're required to do this year by law is to adopt a new operating budget, a new transportation budget, and a new capital/construction budget. For all practical purposes, there is no budget deficit in spite of the downward spike in revenue we saw 6-8 months ago, and the latest numbers suggest the operating budget situation will be stable for the next four-plus years. That means the existing revenue or projected revenue is enough to keep things balanced, and allow for some modest new investments. More importantly, there is absolutely no justification for new taxes, although the governor wants to charge ahead with a state income tax, a carbon tax, and a healthcare tax to support a big increase in spending. To me the last thing our families and employers need this year is more financial pressure.
I must point out that the people's access to democracy is being severely limited this year, and for that reason it would be appropriate to limit our work in 2021 to the new budgets and the things that are directly related to pandemic relief. It's frustrating that people can go to big-box stores but they're not being allowed into the big-box buildings that make up the "people's house" where bills are debated and laws are made. If we're going to have to work virtually, as the majority party is requiring, let's focus on the essentials. Those don't include controversial and unnecessary tax proposals. But already I see the Senate budget committee has a public hearing on the capital gains income tax bill scheduled just four days into our session.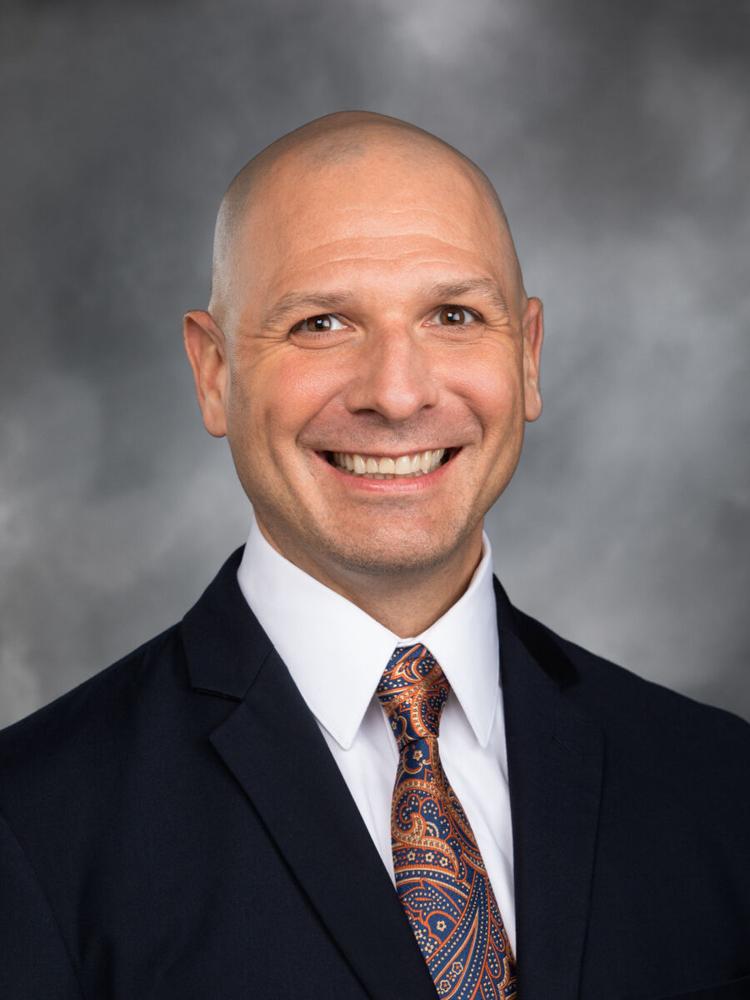 Peter Abbarno, House of Representatives Position 1
Committees/leadership positions: Capital Budget, assistant ranking member; Environment and Energy; Civil Rights and Judiciary.
How has COVID-19 changed your typical approach to legislating for the coming year? 
This year's legislative session will begin virtually. Virtual sessions and meetings may increase viewership; however, concerns remain over the decrease in "active" participation during floor debate and committee testimony. The new virtual format provides for too many situations where technology, and majority rules, could stifle constructive discussion. This should raise concerns for all citizens and legislators, it certainly does for me. I will continue to fight for more open and transparent government.  
In addition, the governor and house majority appear to be limiting their policy issues and focusing their efforts on new taxes, such as income tax on capital gains. I was elected to find solutions and fight for "everyone;" not limit my legislative efforts. My strategy will be to use my experience in local government; as a small business owner; attorney; and husband and father; to advocate for real solutions for my neighbors, community, and the 20th Legislative District.  
What legislation related to COVID-19 or the response to the pandemic do you plan to either author or support? 
COVID-19 magnified many existing needs in our community that require real solutions for working families and small businesses. First, I support reducing tax and regulatory burdens that limit growth and reinvestment at the local level. Second, I support infrastructure investments like water, sewer, and broadband that hold back many communities from reaching their full potential. Lastly, as a former Centralia City Councilmember, I will continue building partnerships at the local level to help create opportunities for success.   
On the state's prior COVID-19 response:
Initially, medical experts did not know much about the virus' transmission or mortality rates. Quick and decisive action was needed and well within the intent of RCW 43.06. As time passed, science and data was released about the virus' impact, as well as the negative effects of stay home orders. Many of us quickly witnessed family businesses close, children suffer, and increased rates of substance abuse, depression, divorce, domestic violence, and poverty.  
As governor, I would have maintained the Bipartisan Business Recovery Legislative Task Force, which was disbanded by Governor Inslee in May after only five meetings; I would have called a special session to proactively, rather than retroactively, address the economic, health, and social needs of our State; and I would have held agencies like the Employment Security Department accountable for failing to protect $600 million ($350 million still unrecovered) from fraudulent claims that were intended for unemployed Washington residents impacted by the shutdowns. 
I do not believe a special session would have been too late. The emergency powers under RCW 43.06 were never meant to be a long-term system of governance. Constitutionally, each branch of government has their own authority that is being monopolized by the executive branch. Practically, the ideas and unique perspectives of 147 legislators are being muted by one voice through executive orders. I believe there is interest from both sides of the aisle to restore balance in our government.    
On non-COVID-19-related legislative priorities for 2021:
I am sure my appointment as assistant ranking member on the Capital Budget Committee, as well as appointment to the Environment and Energy Committee and Civil Rights and Judiciary Committee, will keep me busy working on a lot of legislation. One issue in particular I have been working on for several years that has been magnified during COVID-19 is the need for more early education, early learning, and childcare opportunities.  
A recent study conducted by a collaborative task force of child care organizations found that roughly 550,000 kids in Washington do not have access to child care services, and that the COVID-19 pandemic has reduced capacity even further. Of the parents surveyed, 18 percent reported turning down a job over child care issues.  
Children enrolled in early learning and childcare programs have increased graduation rates; increased adult income earning capacity; decreased adult dependency on government programs; and reduced crime and incarceration rates. This is an economic issue as much as it is a social and education issue.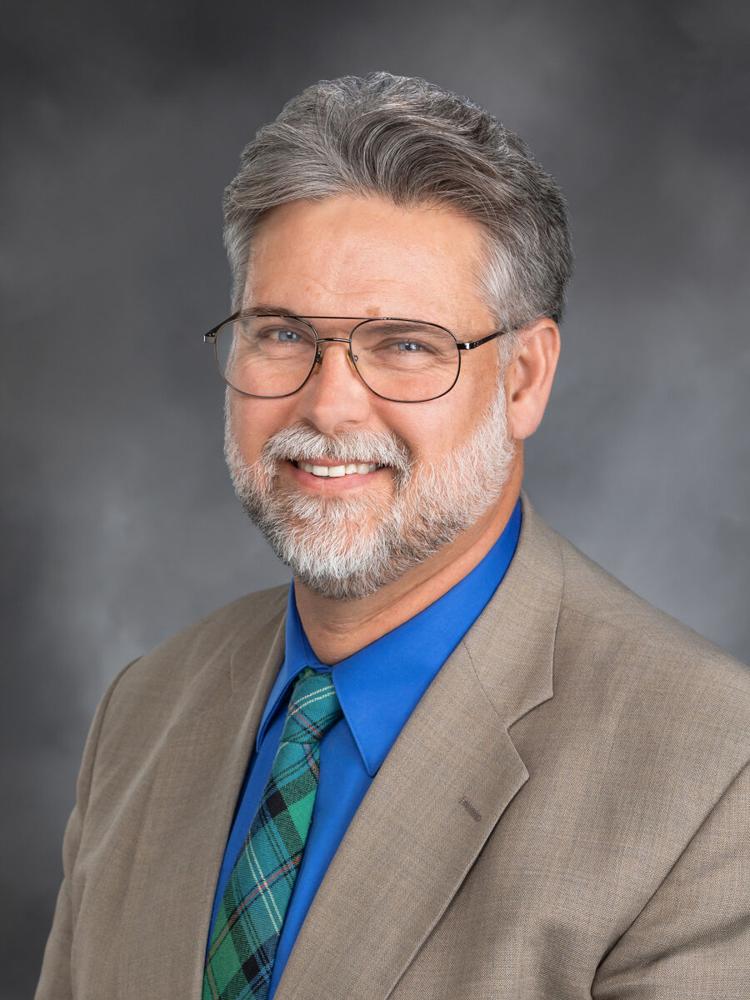 Ed Orcutt, House of Representatives Position 2
Committees/leadership positions: Finance, ranking member; Rural Development, Agriculture, and Natural Resources; Transportation.
How has COVID-19 changed your typical approach to legislating for the coming year?
COVID restrictions will make in-person meetings with staff, fellow legislators, and — most importantly — my constituents difficult or impossible. However, I will spend a great deal of time listening to constituents via other means of communications, such as email, phone, and electronic meetings. These, along with my past representation of the district and in-person meetings with constituents will help me provide the best representation possible.
With or without a pandemic, we are obligated to balance budgets and we should do so within existing revenues.
What legislation related to COVID-19 or the response to the pandemic do you plan to either author or support?
Legislation to provide tax relief to employers and homeowners; legislation to ease restrictions on individuals and employers to maximize personal freedoms and an employer's ability to operate while protecting against the spread of COVID-19; legislation to assure legislators have more input and authority in making decisions with more limits on what the governor can do without legislative approval.
On the state's prior COVID-19 response:
I would have supported efforts to provide equity of opportunity for employers; remove unreasonable, unnecessary, and unworkable restrictions; assure that those affected in each area of our economy were included in developing protocols to reduce the spread of COVID-19 in their sector of the economy; and adjust budgets to address lower revenues resulting from reduced economic activity. I also believe we need more protections to assure legislators have more input and authority in making decisions with more limits on what the governor can do without legislative approval. While some businesses have already closed permanently, we should still enact changes to protect those which are struggling to survive. Doing so will give them a better chance to survive and a faster path to recovery/rehiring of employees once the pandemic ends.
On non-COVID-19-related legislative priorities for 2021:
I will continue to work to: protect taxpayers from higher taxes and will seek tax relief — especially regarding property taxes; protect constitutional rights; assure citizens have the greatest opportunity to thrive in our state as an employer or employee; and provide a safe place for citizens to live, work, and play. These are core principles of representing citizens no matter the circumstances.