With the November General Election a month away, candidates for state and local office are getting chances to speak on what's important ahead of voters casting ballots for 2020's contests.
The League of Women Voters of Clark County hosted the first of a series of virtual candidate forums Sept. 30, with those in contests for seats in the Washington State Legislature making up the first round of events. Those representing Central Clark County were the first to take part, as Seventeenth Legislative District candidates answered questions, many of which related to the ongoing COVID-19 pandemic which moved the events virtual.
Washington State Senate
First to square off were Republican incumbent Sen. Lynda Wilson and challenger Democrat Daniel Smith. Both candidates agreed that the economy would be a priority in the next session, though each had secondary focuses determined by their own experience.
Smith said healthcare would be a priority, pointing to his experience working in the industry for his 20-plus-year career, most recently as the Southwest Washington manager for the Community Health Plan of Washington. He said that experience gave him an understanding of the system, allowing for collaboration with providers to help reduce costs.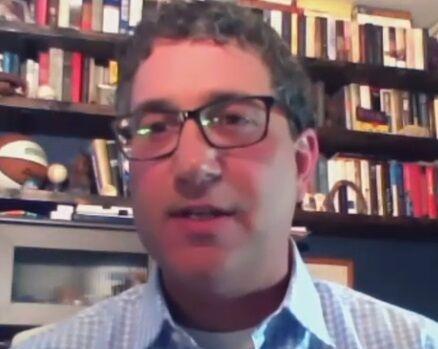 Wilson, a local business owner, said finding ways to get the business community back to operating 100 percent was a priority for the next session, by finding ways for businesses to hire back employees and adapt to the COVID-10 pandemic.
Wilson said she would continue to focus on work with domestic violence, noting work on the Tiffany Hill Act she undertook in the past legislative session.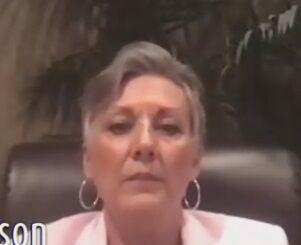 Regarding the state's response to the COVID-19 pandemic, Wilson understood the uncertainty around the disease at the pandemic's outset, but she has been "quite unsettled" on a lack of input from the state legislature in the subsequent months. She had pushed for the legislature convening for a special session to address recovery and disease response efforts.
Smith said the roughly 3,500 confirmed infections and close to 60 deaths in Clark County were at the forefront of his mind regarding response to COVID-19, though he noted both successes and failures in the more procedural aspects of how the pandemic was handled.
"I think I'm satisfied with the fact that our state has been led by science and data, health experts and doctors," Smith said. He added that lack of personal protective equipment (PPE) and testing capability in the county were concerns, however, saying it was easier for an individual to get tested and receive results in 24 hours in King County than it was in Clark County, 
When asked about the existence of systemic racism, Smith said it existed in Washington and Clark County "100-percent, full-stop." He said there was "no sector in our society" where that racism had no effect, adding that there has been progress made on identifying it, "but we have a lot of work to do."
Though Wilson acknowledged racism still existed and there were disparities faced by people of color, "we can't legislate attitudes, and I think that it's going to take a change of hearts and minds," she said.
"How do we do that? I don't really know. But it is incumbent upon all of us to be mindful of our own behaviors, and not tolerate (racism) when we see it," Wilson said.
Wilson said she has seen the issue of Homelessness locally with camping along Fourth Plain Boulevard and motorhomes parked on sides of roads. She said the issue had causes ranging from drug abuse, mental health issues, and now job loss from the pandemic, mentioning the was "always open to more information" regarding solutions, noting a meeting of the Senate Housing Stability and Affordability Committee to address issues in Vancouver Oct. 12.
Smith said his career began working with homeless youth, where he learned there were a number of factors that could lead to someone living on the streets.  
"Kids on the street are some of the most resilient, smartest, incredible youth I've ever worked with," Smith remarked. He said solutions could come through supporting community resources including collaboration with businesses.
Smith said the state's role in public health was making sure local health departments were adequately funded, something he said had become an evident issue in the past year due to a history of underfunding. 
"We should not be politicizing public health," Smith remarked.
Wilson said she has been attending weekly meetings with Clark County Public Health regarding COVID-19, saying that at the state level more detailed information should be distributed, especially with respect to the science driving executive decisions on Washington's response to the pandemic.
Washington State House of Representatives 
Only one of the two races for the Seventeenth Legislative District's House of Representatives seats had candidates present for the forum, as Republican Incumbent Vicki Kraft faced off against Democrat challenger Tanisha Harris. Much like the state Senate race, economic issues was a top-two priority with both candidates.
Harris spoke about building an economy "that works for our working families" featuring fair pay, safe working environments and retirement benefits, while also providing support for small business. She also had a priority in public education, specifically special education, mental health services, explaining the state should work to find ways for more nurses, counselors and psychologists in schools.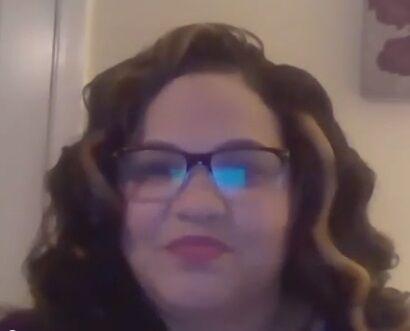 Kraft said state government should be promoting recovery from the COVID-19 pandemic "as quickly as possible," continuing safely reopening industries and not increasing taxes on businesses. She also made a priority of support of law enforcement to "ensure our families are safe," adding she did not want to see the kinds of unrest experienced in Seattle and Portland take hold in Clark County.
One question specifically addressed data showing that traffic stops by law enforcement disproportionately happen to people of color. Kraft said she believed local law enforcement was operating in good faith, adding that officer training should make it clear that decisions not be based by a person's race, "but specifically on the circumstance and the situation."
Harris noted she was a woman of color, sister to a law enforcement officer and professional who works with the court system. She was much in favor of community policing, something she said built trust, adding she was in favor of stronger de-escalation and implicit bias training for officers.
Regarding the issue of housing supply, Harris focused on a need for affordable housing with access to resources nearby, adding that to promote environmental protection state government could focus on incentives for developers to build more energy-efficient.
Kraft said land supply was the biggest issue with regard to housing affordability, something she said was stifled by restrictions in Growth Management Act land use planning. She said she's been involved with a stakeholder group in Olympia looking at how to streamline the act to make more land available for development.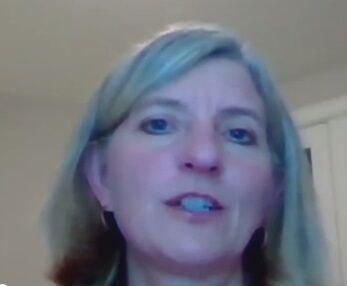 "About $70,000 of the cost of a new home is the direct result of government regulation," Kraft remarked. With appropriate adjustments, she said both single and multifamily housing could become more readily available.
Both candidates were against tolls on either interstate bridge over the Columbia River. 
"Our Washington commuters already pay income tax to Oregon just for the privilege of working in Portland and that metro," Kraft remarked. She said some public transit dollars should be diverted into highway infrastructure, such as building a third bridge over the Columbia River
Harris was also against tolls, saying they should only be a "last resort" for transportation funding sources.
The candidates different on whether or not the current 60-percent supermajority needed to pass school construction bonds should be dropped to a simple majority. Harris noted she had been a part of Evergreen Citizens for Schools, which passed a $695 million bond in 2018, and was dismayed over seeing nearby districts surpass a majority of approval but not the 60 percent, adding she was in favor of lowering the threshold.
Kraft said she currently would not be in support of dropping the supermajority requirement, noting the current financial strains on constituents due to the pandemic.