For more than 45 years, Neighbors Helping Neighbors in Ridgefield has helped feed North County communities. With fresh vegetables, canned goods and frozen meats, the food bank can ensure a healthy meal is on the table for those in a time of need. 
According to Food Bank Coordinator Pam Bong, the local food bank gave the community more than 4,000 pounds of food last Tuesday.
That was a typical week.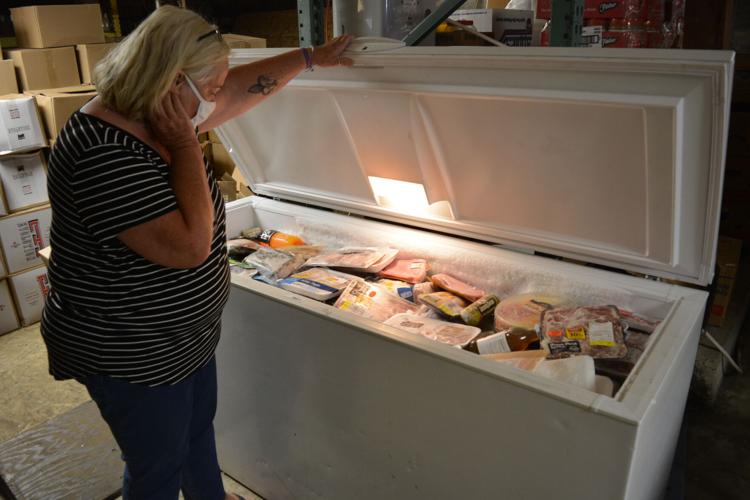 "(Each box) is probably close to 200 pounds because we give them produce, juices, milk bread, meat and eggs," Bong said. "We probably handed out about 30 boxes today." 
The bank sources its food from a multitude of places. Some food, such as canned fruit and vegetables, canned chicken and other non-perishables, come from the United States Department of Agriculture. Other food, such as fresh produce, frozen turkeys, milk and eggs, come from local grocery chain, Rosauers. Food donations from the community also make up a portion of the bank's stock. According to Bong, Neighbors Helping Neighbors receives food from the grocery market seven days a week. However, two of those days, Neighbors Helping Neighbors gives the delivery to the Ridgefield Family Resource Center to give food to families in Ridgefield schools during a time of need.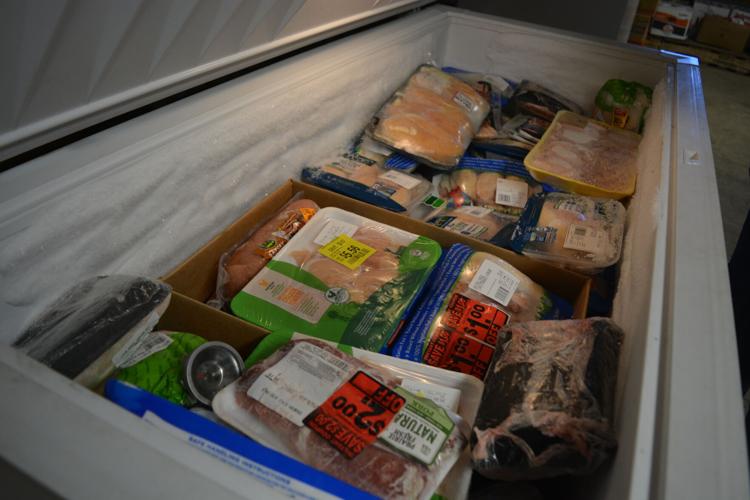 The food the bank receives from the grocery store is usually food that didn't get out to the floor in time and surplus items. Bong said the food bank receives everything from bananas and pineapples to a truckload of turkeys during Thanksgiving. 
"It is the things that are going to expire but people can still eat it," she said. "We get it so it doesn't go into the garbage."
Along with receiving a big shipment of meat such as turkey and ham around the holidays, the food bank also participates in a Giving Tree program every year to give kids in the community a gift for the holiday season. Bong explained that the program usually brings in around 100 families that can include more than 500 kids.
The food bank is run entirely by volunteers, four of them being in the Bong family. Pam Bong's son and daughter have been around the food bank since they were young as Pam and her husband have been volunteering at the location for nearly 25 years. 
Pam stepped into the role of coordinator in 2008.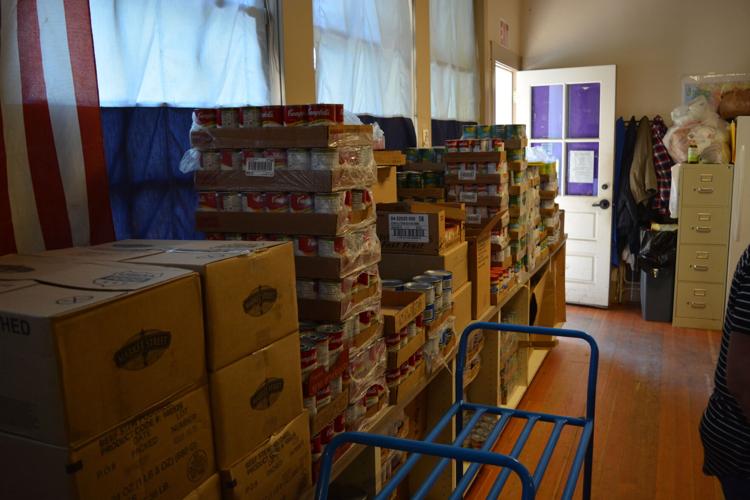 John Shaw, another veteran volunteer, can put in over 200 hours a month, depending on the workload required. Shaw and other volunteers of the food bank aren't paid for the work they do, so any additional help is always welcome to ease the load. 
According to Bong, if anyone is interested in volunteering, calling her at the food bank's main phone number or showing up to the bank on Tuesdays when they're working is the best way to reach them. Once contact is made, Neighbors Helping Neighbors will have potential volunteers fill out a form with their name, why they want to volunteer and more. 
For Bong, volunteering at the food bank is her way to help out the community. 
"It's nice to be able to help people that need food," she said. "By the time these people pay their house payments, their car payments and their insurance, they don't have any money for food." 
Bong said people from all over the city, county and state can visit the food bank as it isn't restricted to just North County residents. Part of the Neighbors Helping Neighbors mission is that the bank won't turn anyone away. In a regular year, clients are restricted to one box of food per month. However, during the pandemic, the food bank is dedicated to helping out as many people as it can whenever it can and has eased the limitations for now. 
Usually open Tuesdays and Fridays, the food bank has also cut its available days in half and only allows food pickups on Tuesdays due to the pandemic. Along with this, the food bank doesn't allow anyone inside. Anyone who needs food just needs to pull up their vehicle and fill out a quick form with their name. Then a box full of different foods will be loaded into the vehicle. The food bank is also giving out masks for those who need them in order to protect the population from COVID-19. The bank also hopes to get it's clothing donation program up and running once COVID-19 restrictions are lifted.
While the food bank is always accepting food donations from the community, Bong explained that Neighbors Helping Neighbors is in desperate need for a commercial refrigerator in order to house more perishable goods for the community. Those interested in making monetary donations can do so by sending a check with "new refrigerator" noted to Post Office Box 789, Ridgefield, WA, 98642.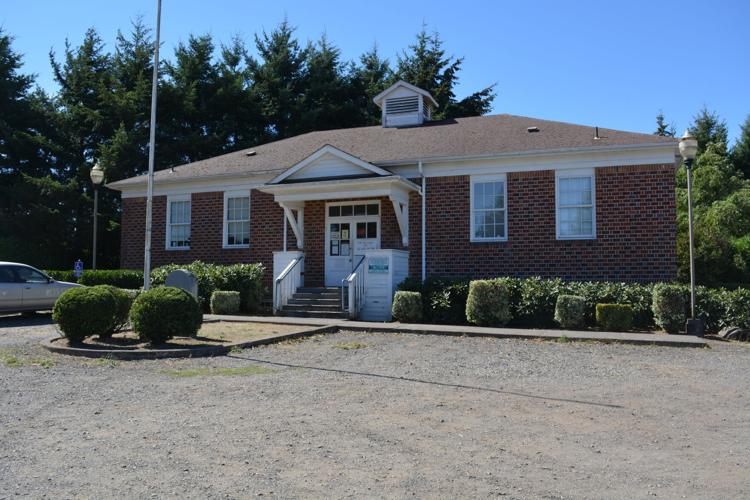 Those wanting to donate food can pull up to the bank on Tuesdays and talk with Bong. The building is hard to miss as it is in the National Register of Historic Buildings for Washington State. Remodeled from wood to brick in 1920, the two-room schoolhouse was one of the first educational buildings in North County and has housed community events from classrooms to Boy Scout meetings. 
More information on Neighbors Helping Neighbors can be found on their Facebook page at facebook.com/ridgefieldneighborshelpingneighbors.