On Friday morning a Clark County Superior Court judge ordered Battle Ground Public Schools teachers to return to work Monday.
The district filed an injunction against the Battle Ground Education Association (BGEA) Thursday following a vote by the school board Wednesday. The strike that has been going on since Aug. 29.
"Battle Ground Public Schools' mission is to educate students, and we want to return to that mission," said Rita Sanders, communications manager for the district. "We are committed to continue bargaining, but the longer this continues, the greater the impact it will have on our students. We need to take care of our students."
On Friday afternoon, hundreds of teachers, parents and students gathered at Lewisville Park in Battle Ground to show their solidarity.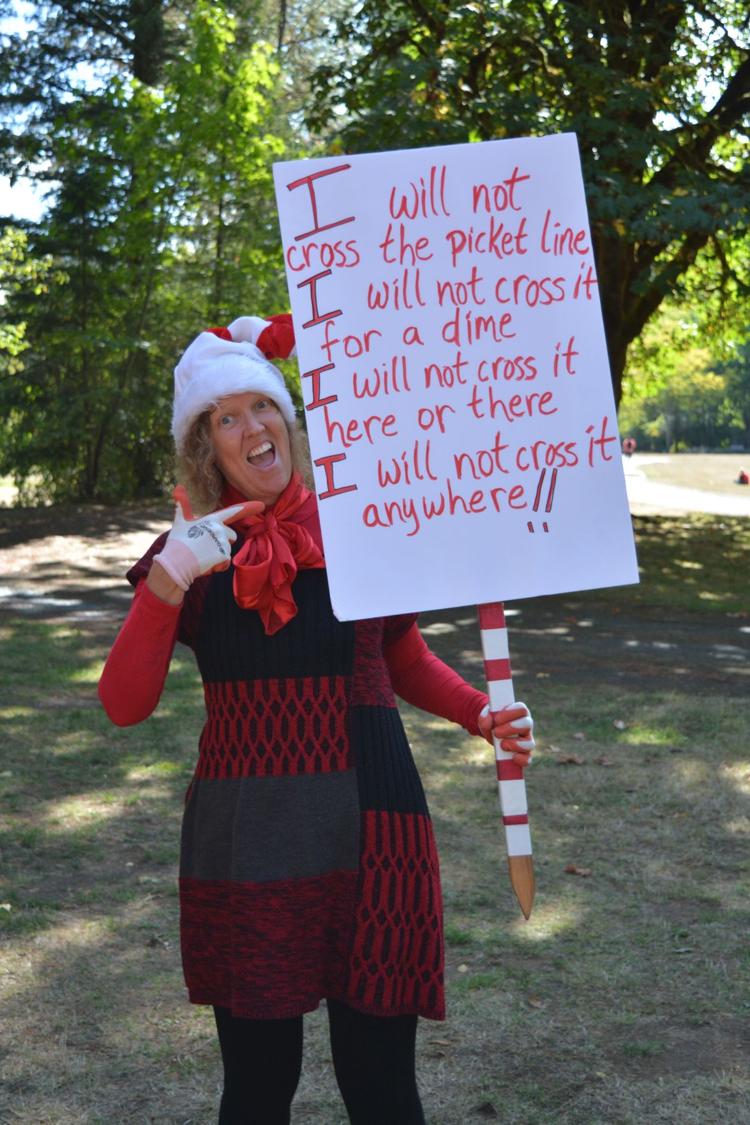 "It shows that the teachers in Battle Ground are united and we are not divided by what happened this morning," said BGEA Vice President Marina Heinz. "Taking teachers to court is not a solution. It is a bully tactic and a distraction. The only place for a fair settlement with competitive pay can be negotiated is at the bargaining table."
Despite the judge's ruling, 89 percent of the teachers who attended Friday night's union meeting in Woodland voted not to return to work Monday without a contract that includes the $9.6 million sent from the state for teacher's salaries.
"Battle Ground teachers will be on strike until the superintendent and the board negotiate a fair contract with competitive, professional teacher pay – just like nearby districts have done," Heinz said. "We appreciate the strong support from the community, including local businesses, parents and our students themselves."