Firefighters were called to a burning barn last night near Battle Ground with more than two dozen total personnel responding, Clark County Fire & Rescue reported.
According to CCF&R shortly after 7 p.m. March 30 units were dispatched to Northeast 239th Street north of Dollar's Corner for a structure fire. The district said multiple callers had reported hearing explosions and seeing flames in the distance.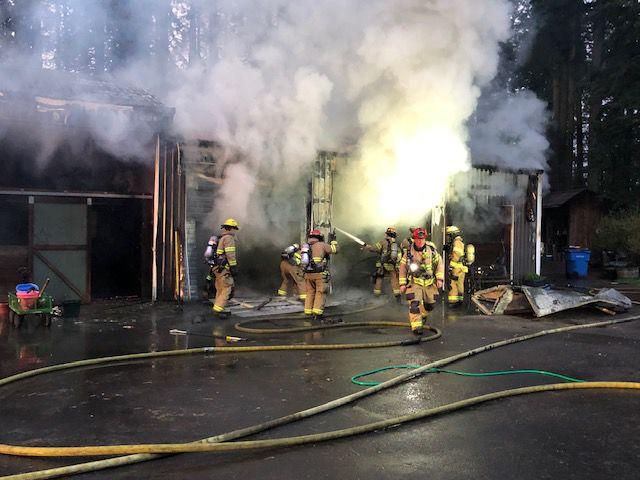 The building was an 1,800-square-foot, three-bay outbuilding that had stored general equipment and hay. All animals in the building were able to safely escape before fire crews arrived.
Fire crews had to fight the blaze defensively given too much fire and structural instability inside, CCF&R said, and were able to bring it under control in 20 minutes. Water tanker trucks were employed to shuttle water from the nearest hydrant about a mile away from the scene.
Crews were on-scene for four hours afterward to fully extinguish the fire, CCF&R said. In total 26 personnel responded to the scene, including five fire engines, a ladder truck and three water tenders responded to the fire. Clark County Fire District 3 and Vancouver Fire provided assistance to CCF&R in the response.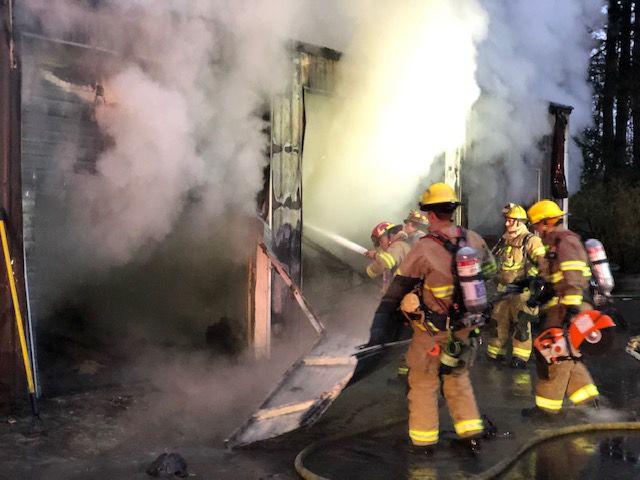 The Clark County Fire Marshal's Office is conducting the investigation.