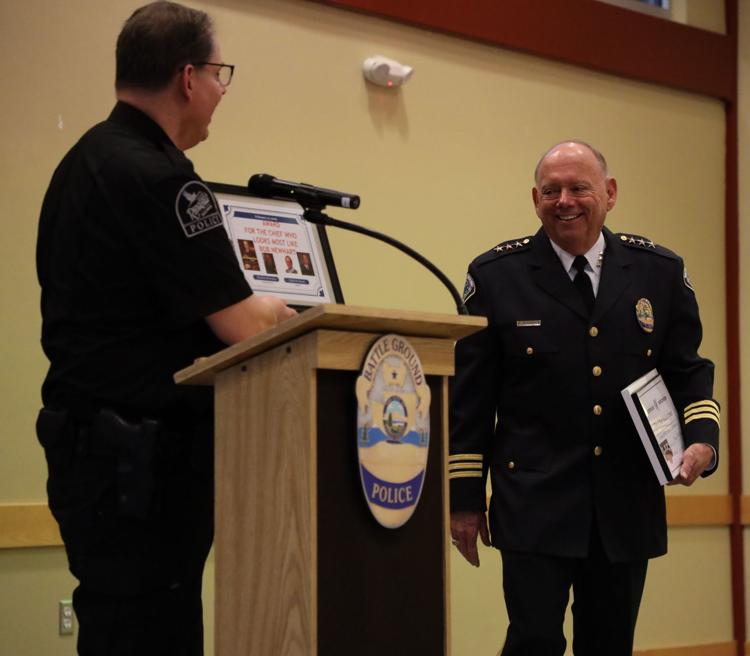 Battle Ground's long-serving police chief Bob Richardson had his final days at the post last week, though his legacy of steering the department toward more community-oriented police will be felt even when he's off the force.
The city hosted a retirement celebration for Richardson at the Battle Ground Community Center Feb. 12 where those the former chief had an impact on had a chance to give their well-wishes and talk about how he shaped their lives.
Prior to being sworn in as Battle Ground police chief in January 2011, Richardson had spent 30 years with the Irvine Police Department in California, rising to the position of commander. At the celebration, numerous people spoke about the retiring chief, from city officials to fellow chiefs and family members who spoke to Richardson's character.
Battle Ground City Manager Erin Erdman gave a rundown of Richardson's focus on building community ties through a variety of avenues, including building a victim's advocate program, juvenile justice reform and the founding of Prevent Together: Battle Ground. She added the former chief also was instrumental in progress for the department, providing access to automated external defibrillators, overdose treatment drugs and expanding training on less-than lethal and mental health response. 
Erdman said that Richardson's absence would be felt by city officials, "and you truly will be missed, "she remarked.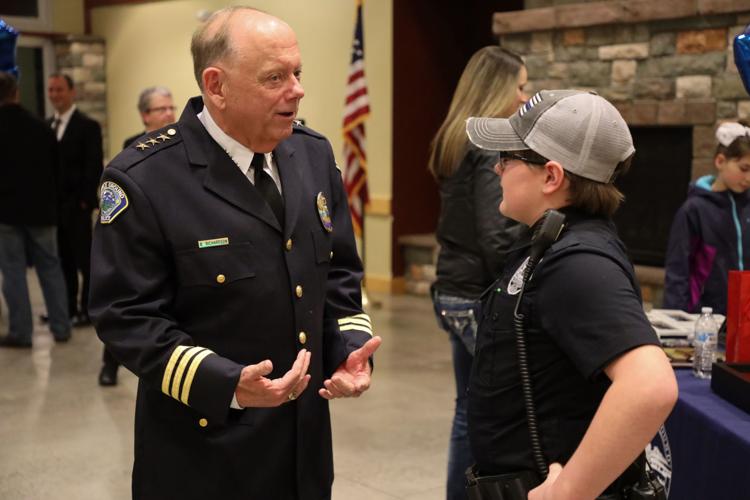 "I've never met a harder-working man," Then-Lieutenant Mike Fort said, who has succeeded Richardson as BG chief. Both Fort and Prevent Together: Battle Ground Coalition Coordinator Kathy Deschner attested to his always-working personality with an example over emails — Richardson was usually the first to respond, even in the middle of the night.
Deschner praised Richardson's support of the coalition, of which he currently serves as chair. She recounted how when she received a state prevention professional award, Richardson made the drive to Yakima to support her.
"It meant a lot to me as a professional," Deschner said. "That's just how he is … Bob has always been there for our youth and our community."
Richardson was presented a variety of memorabilia as retirement presents, some more serious than others. While the retiring chief received tokens from neighboring departments and other gifts for him to remember his career, Ridgefield Police Chief John Brooks presented Richardson with a few joke awards — a "certificate of participation" for the Clark County chiefs' rally squad, a "Bobexit" award for his retirement, a reference to Brexit, and an award "for the chief that most looks like Bob Newhart."
Vancouver Police Department Chief James McElvain recalled being invited to dinner by Richardson and his wife years ago.
"From that one night, we have developed such a tremendous friendship," McElvain said. 
He looked to Richardson as a mentor and confidant, having served alongside him on a number of public safety boards and councils.
Richardson's brother, Pat, gave remarks on the example the retiring chief set, noting that the brothers grew up disadvantaged but made the most of themselves in their careers.
"He's a classic example of what you can achieve when you work hard," Pat Richardson said, touting his brother's example as leading to his own long career in law enforcement.
Battle Ground Deputy Mayor Philip Johnson honored Richardson on behalf of city council, specifically on making the most out of limited funding and resources.
"We give him a dime and we want 11 cents worth of value, and it ain't easy," Johnson said.
Richardson's interest in public safety began in 1973 as a law enforcement explorer for the Los Angeles County Sheriff's Office, he said. He also served as a military police officer before being hired by the Irvine Police Department.
Richardson commented on the changes police saw in his decades on the force, including the first female police officers, the growth of police technology and other policy changes from law enforcement in the 1970s.
"Police work is always evolving in response to changes and challenges in our community," Richardson said.
He recognized officers he worked with who had died while on or off duty, and thanked city staff, including his administrative assistant, Alicia Smith, fellow police chiefs and his siblings. He also thanked his wife, Lynn, for her support over the years as his career led to late-night shifts, missed family events, injuries, and being an ear for "countless war stories — some of which were true."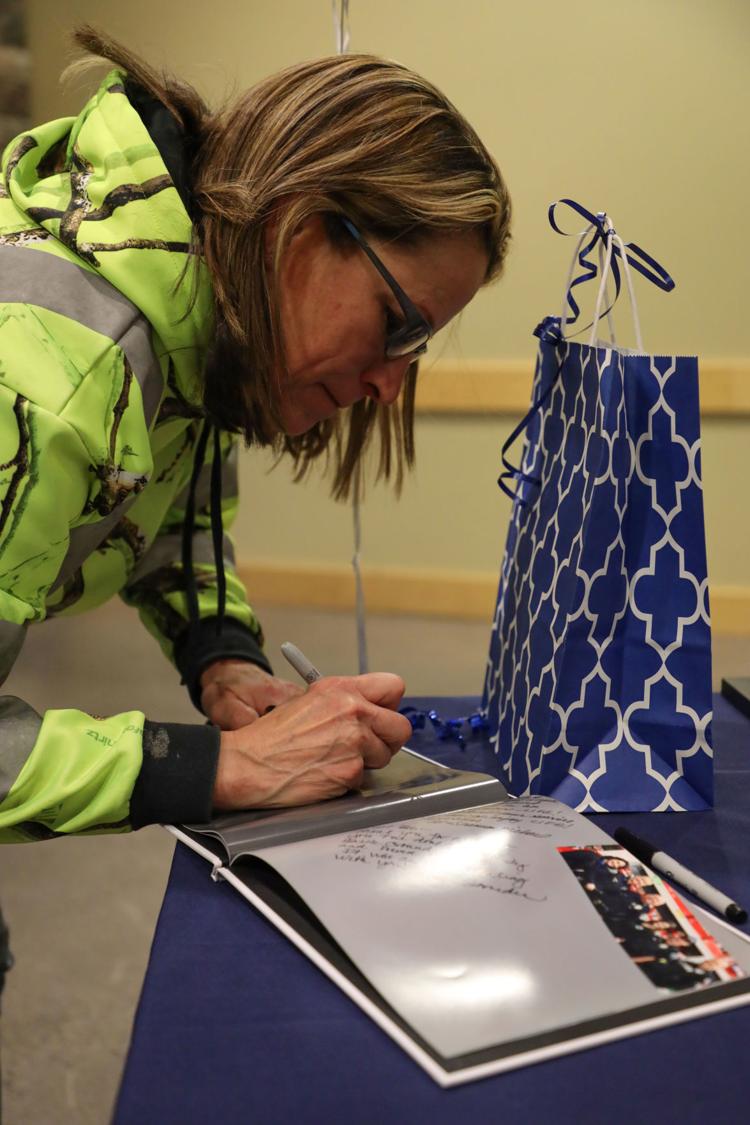 Following his ceremony, Richardson had mixed emotions about officially leaving police work.
"It's a great profession. I love it; but on the other hand, it's time to do something else," Richardson said. "It's time to let Mike take over and lead the ship."
Fort's first day as chief was Feb. 14. He said that there had been a transition period for a few months after Richardson's retirement was announced to make his ascension to chief go smoothly.
Fort said the community and youth-focused vision of Richardson would continue with himself as chief, potentially expanding it if possible.
"There's big plans, but it's continuing the same trajectory," Fort said.