State Rep. Richard DeBolt, R-Chehalis, received a long standing ovation and hugs from members of both the Republican and Democratic parties Thursday as he announced he will not be pursuing a new term.
DeBolt, who represents the 20th Legislative District, was granted a point of personal privilege as the House convened Thursday.
He told the story of how he bought a pair of shoes 24 years ago shortly after going to Olympia when he was first elected in 1996. He noted that, over the years, he's had to have them resoled from time to time. Last year, DeBolt said, they were no longer fixable.
"It was then I knew it was time for me to retire," he said.
DeBolt, the former House minority leader, said he wanted to make the announcement from the House floor because of how important the House has been to his life.
"I love this institution so much, and I love each and every one of you," he said.
He ended his brief announcement with a call for civility.
"It's OK to disagree," he said. "We can't fall into the trap of today, that if we disagree, I hate you."
House speaker Laurie Jinkins, D-Tacoma, quickly quipped that DeBolt's announcement might be one of those times when they disagree.
"Richard, this is one of those times where you and I disagree on the floor," she said.
Just hours after DeBolt's announcement, a candidate announced his intention to fill the seat. 
Centralia City Councilor Peter Abbarno announced his candidacy via a press release. 
Abbarno, a Republican attorney who lives in Centralia, praised DeBolt's 24-year career in the House and said he is prepared to continue to work on many of the same issues.
"Richard DeBolt has served this community very well over the past 24 years and I am proud and honored to call him a friend," Abbarno said in a press release. "I will continue to work on solutions for homelessness, lack of housing inventory, catastrophic flooding; and improving economic opportunities for working families and small businesses."
Abbarno has already been endorsed by both DeBolt and 20th District state Rep. Ed Orcutt, R-Kalama.
The press release touted some of the recent honors he's been given, among them the Economic Development Leadership Award from the Lewis Economic Development Council, the Human Rights Award from Church Women United and the Person of the Year award issued by The Chronicle's editorial board earlier this year.
"I believe in building strong families and strong communities so that our children and future generations will have the same and more opportunities to be successful," Abbarno said. "I am running, as a business owner, to hold government accountable to the people and businesses they represent; I am running, as a father and husband, to make our communities more affordable for working families; and I am running, as a community member, to protect our streets so everyone feels safe."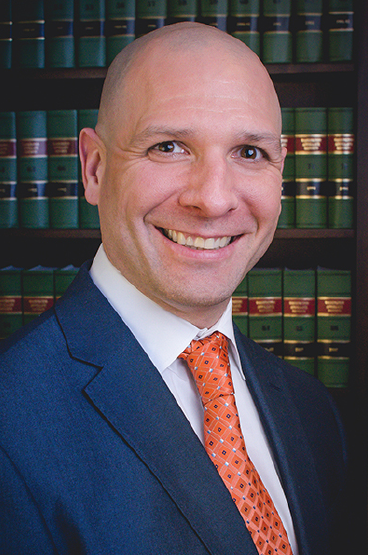 Along with his position as mayor pro tem on the Centralia City Council, Abbarno is also involved in many other efforts. He's the current president of the Centralia College Foundation board and a member of the Lewis Economic Development Council.
He's also the host of KELA's "Let's Talk About It."
He volunteers with WATCH D.O.G.S. (Dads of Great Students), the Hub City Mission and the Lewis County Special Olympics, and he mentors at schools in Centralia, Chehalis and Morton.
"Instead of solving 'kitchen table issues' that families and small businesses care about, the Legislature has been focusing on extreme fringe issues without regard to the citizens living past the shadow of the Space Needle," Abbarno said on the press release. "Preserving our property rights, protecting our freedoms guaranteed under the state and federal constitution, and recognizing the importance of our natural resource based economy are issues that I will highlight during the campaign."
Abbarno lives in Centralia with his wife Holly, a math teacher at Centralia Middle School, and their two children, Sophia and Antonio, who are students at Edison Elementary School.
The first campaign kickoff is scheduled for 7:30 a.m. Wednesday, Feb. 26, at the Veterans Memorial Museum in Chehalis.