"Voyage to the Unknown," a science fiction novel by Clark County resident Adam Kartchner, hit digital shelves last month. A mix of "Star Wars" and "Romeo and Juliet," the novel follows Syvan and Vanel, members of two space species, on a trek around the galaxy to solve the mystery of an attack on Vanel's civilization. Syvan is set on proving his father's innocence and, Vanel is set on stopping her father's passion for war. 
Kartchner grew up in the Clark County area and is the youngest of seven siblings. Growing up, he enjoyed reading books such as the "Magic Tree House" series, which he attributes partially to his love of world building. Twenty years later, Kartchner is still living in the area and reading books such as "Maze Runner" and a couple of the canon "Star Wars" novels, which fit right into his love of science fiction. Growing up, Kartchner also spent time imagining living in his own world and said he "loves building planets," especially because they can have different environments. 
In 2013, he finally put his universe on the page and started writing. 
"I love to imagine myself in a fictional universe of my own making," Kartchner said about his inspirations for the novel. "One of my favorite parts about writing this book was creating a universe of my own."
Kartchner was apprehensive about writing his own novel at first. However, after the convincing of a few friends, he got to work on the book and finished his first draft in the matter of a week or two. 
"When I was writing that first draft, I do remember that it was very poorly written at first, but it was my first time writing anything down. It was very fast paced," he said. "My sister, who is an editor, said my book needed more story and character development." 
Developing the characters and the plot ended up being one of the hardest parts about writing the novel for Kartchner. He spent a couple years writing, editing and perfecting the novel before it hit "shelves" in 2020. 
"The hardest part was simply developing the characters in an intriguing way and making sure I wrote a story that intrigues people," he said. "Trying to develop characters that are innovated and parallel to life itself."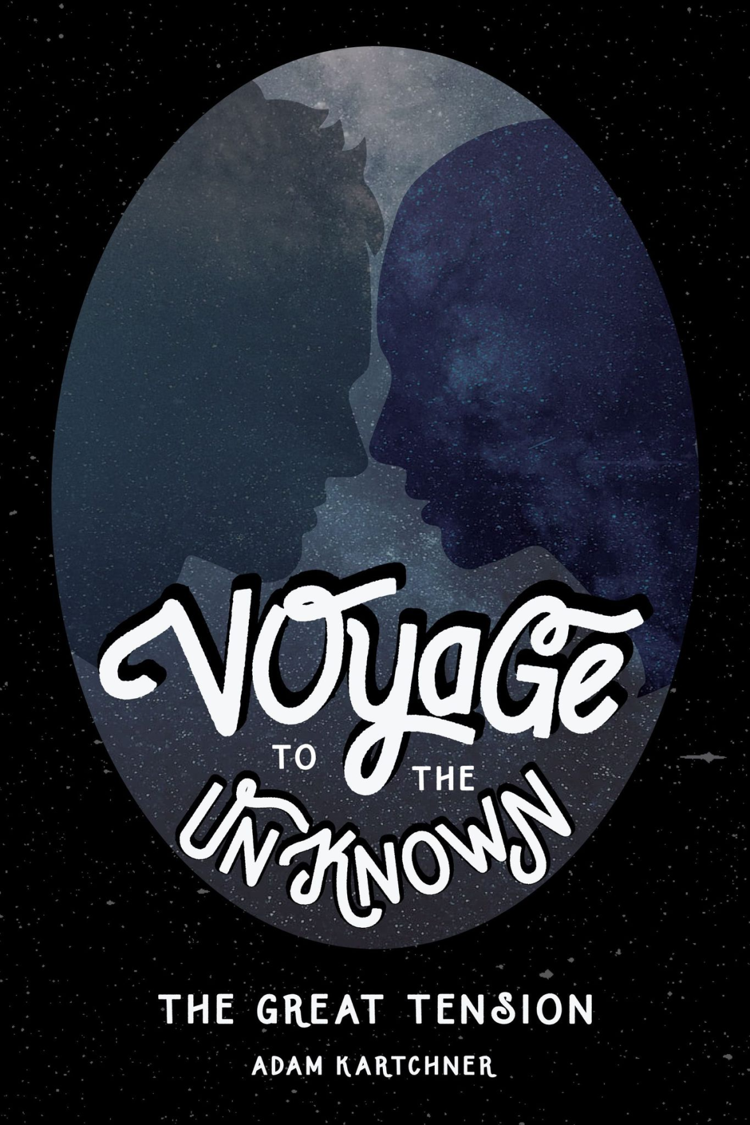 As for the easiest part of the writing, Kartchner said thinking up the general story and plot line came to him the easiest. The plot implements many aspects of sci-fi but also includes romance between the two main characters who are from rival civilizations, much like in Shakespeare's "Romeo and Juliet." 
To print the book, Kartchner shopped around and sent his finished manuscript to many different publishing houses. He ended up self-publishing the book through Amazon Kinect Direct Connect publishing. Through the Amazon service, authors can publish their work and set whatever price they want. Amazon only takes the price of printing from the author. 
"A friend of mine designed the cover for the print copy and it is a perfect cover," he said. "I even got a copy myself." 
For Kartchner, nothing has compared to the feelings he felt when he first held a print copy of his novel.
"It was one of the most incredible feelings I've ever had because it took me years to write, months to edit and weeks to publish," he said. "I was so happy to see it out there."
Now that his first novel is printed and in his hands, Kartchner said he plans on writing and editing the next two books in the trilogy, which he already has mapped out in his mind. As for other ideas, he's not sure if he'll publish anything past the first three books, but he hasn't ruled it out.