The staff of Woodland Public Schools kicked off the start of the school year earlier this month with "Distance Learning 2.0," which implements new strategies, techniques and teaching styles to ensure students will receive a distance learning experience that more closely resembles in-person learning than this past spring
Unlike the spring of 2020, this fall, Woodland's teachers are holding live classes on a daily schedule with student attendance being mandatory unless a student's family arranges for asynchronous learning using recorded video lessons. Students in the district receive assignments and earn grades just like traditional in-person learning. Teachers also offer additional time for students who need one-on-one or small group assistance with certain lessons. 
To prepare for the 2020-21 school year, Woodland Public Schools staff took part in professional development focusing on a variety of vital skills and techniques. Staff spent time learning and practicing a variety of features offered by Google Classroom, which allows teachers to stream live classes, record classes and assign and grade projects and assignments. Teachers also learned how to manage these online classrooms, how to encourage social learning remotely and how to tend to students' mental health during ongoing remote learning. 
According to a news release, on the first day of school Sept. 4, administrators throughout the district said they were incredibly proud of their staff's implementation of the new techniques. 
"It was amazing to watch my teachers and paraeducators jump right in to teach students live the first day," Woodland Middle School Principal James Johnston said in the release. "The staff adapted quickly and maintained flexibility with obstacles as we all knew the first few days could be rocky."
Woodland High School Assistant Principal Dan Uhlenkott visited his teachers classrooms throughout the first day of school and came away impressed.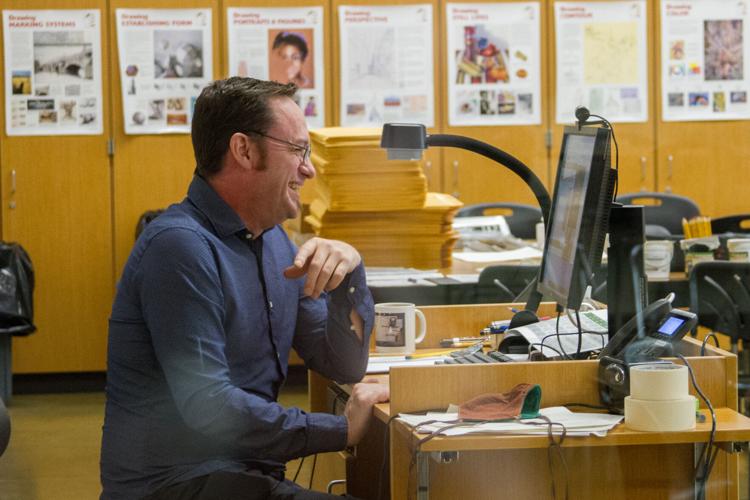 "All of the teachers are teaching and students are attentive," he remarked. "It's amazing how well the format seems to be working; now that we have the technique the next step is to make sure real learning is taking place by working closely with out kids to make sure they receive the help they need." 
To develop "Distance Learning 2.0" and prepare for live teaching, the district had a few beta testing approaches over the summer, including inviting student volunteers to act as guinea pigs for live classes.
"We found out that I would need two monitors in order to interact with my students since I wouldn't be able to see their faces while presenting," Shari Conditt, a government teacher at Woodland High School, said. "I also discovered I couldn't use my usual 'go-tos' like having students discuss lesson concepts with their neighbor during class or encouraging them to jump into the discussion to share their perspectives."
In order to encourage and accommodate discussion among students, teachers use breakout rooms, a feature where students can assemble as small groups in virtual rooms, discuss topics and later return to the bigger classroom to discuss as a class. In addition, teachers use chat features and collaborative documents that allow multiple students to work on the same document in real time. 
Teachers discovered they need to adapt additional in-class techniques to distance learning. "Typically, I avoid 'cold calling' random students, instead letting them jump into the conversation during class," Conditt said. "However, after my test class, the students who participated told me that I would absolutely have to call on individual students since 'jumping in' during a Google Classroom session means talking over the teacher or another student; the test classes provided incredibly valuable feedback and guidance."
Since teachers can't easily read a student's face to know whether or not they might be struggling, teachers meet with small groups of students and individuals during dedicated time scheduled specifically for offering additional help. This approach ensures students who need a little extra guidance in understanding concepts have the time to receive it.
Teachers have also noticed distance learning carries the added benefit of teaching students to develop new skills. "Where students would rarely email me during a normal school year, my students are already learning they need to email me on a regular basis to stay on top of their studies with some of them emailing almost daily," Conditt said. "This kind of communication is instrumental in today's workforce, and students didn't typically learn these skills at this level until they attended college."
Conditt feels a great deal of pride for her colleagues during this time. "As a staff, we have shown that we must practice what we preach – just like we teach our students, you need to be able to adapt to new situations and change efficiently, effectively, and quickly to ensure student learning takes place in any environment," she explained. "Our teachers and staff have become incredibly adept at developing and implementing learning systems and I'm so proud of them."
Along with "Distance Learning 2.0," some families opted to enroll their students in Woodland's alternative learning programs which have offered distance learning options for the past couple of years. These programs will remain distance learning even when the rest of the district returns to in-person school.
For students in grades kindergarten through 8th grade, Lewis River Academy (LRA) offers a program where parents serve as the primary learning coach for their children with support from dedicated teachers in the form of personalized learning plans and lessons. Once in grades 9 through 12, TEAM High School offers students an alternative to the traditional high school experience where students earn a high school diploma while learning at their own pace to accommodate responsibilities that may prevent attending a traditional school day such as outside employment, helping out taking care of family or other life challenges.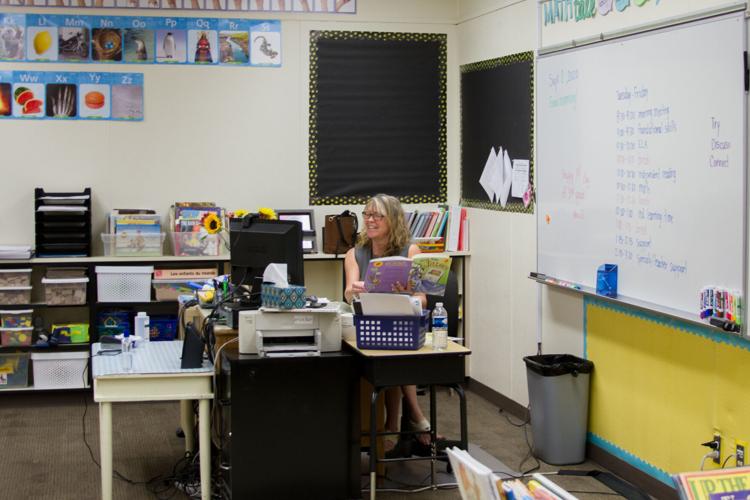 Enrollment for both programs increased dramatically over the summer. "LRA's enrollment tripled and TEAM High School's doubled, but that increase in enrollment did not slow down or stop our amazing teachers and staff," Executive Director of Learning Supports and Alternatives for Woodland Public Schools Jake Hall said. "A tremendous amount of work went into preparing for school this fall, and I am truly inspired by the dedication and effective work of our staff – we are blessed to welcome new families who are leaning in to make alternative learning successful for our students and look forward to making 2020-21 awesome!"