The Clark County Master Composters are offering North County another opportunity to "go green" as they offer a Lasagna Compost Garden Workshop at 10 a.m. on Saturday, Nov. 16. The event offers the opportunity to learn how to build and plant a raised bed garden at the Center for Agricultural, Science and Environmental Education (CASEE) building of the Battle Ground Public Schools District. Located at 11104 NE 149th St., Brush Prairie, the CASEE school offers classes in environmental science, forestry and more to students in the BGPS district. Along with classes for youth, the CASEE school occasionally hosts classes for adults, such as a compost workshop.
"This has been one of our best years to date," Clark County Master Composter and Recycler Peter DuBois said. "We have been selling out for the first time for every workshop."
DuBois talked about the benefits of the workshop as the class teaches people to build a compost garden above ground rather than in the ground. 
"It doesn't matter what kind of soil you have because we will be creating our own," he said. "You have created fertilizer rich soil and within weeks you have an ecosystem."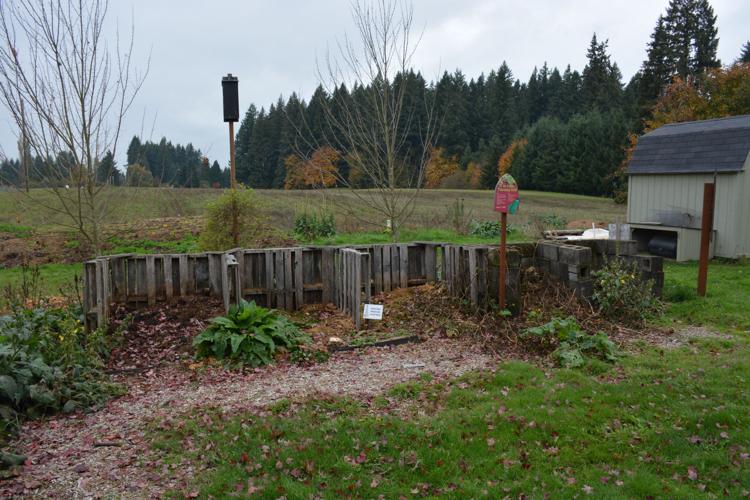 DuBois later said the lasagna garden is a no-till process and is made of different composting layers, much like a lasagna. 
"You're gardening from the ground up," he said. "It looks like a raised bed garden."
DuBois explained that the matter that comprises a lasagna compost garden is "completely organic." 
Day-to-day items such as shredded paper, banana peels and other waste can be used in a compost garden. DuBois' favorite material to compost is coffee grounds. 
"They (coffee grounds) are one step away from being compost," he said. "To put them in the garbage and onto a truck to take them away to be buried underground forever is a shame." 
Along with the occasional classes, the CASEE center offers visiting hours for the public to check out the center, what they do and what a compost garden looks like. 
"The public can show up to the compost demo sites during the day," DuBois explained. "You can view the garden, soil and compost." 
To learn more about the Clark County Master Composter Recycler program, visit clarkcountycomposts.org/. More information on the CASEE school can be found at casee.battlegroundps.org.