Keeping the mind healthy and active is important for people in all age groups. Some people like to build puzzles or solve a crossword while others play video games and read. For retired Ridgefield resident Joseph Stowitschek, the key to keeping him sharp is writing fiction. 
"I'm just using this as a means to keep my brain going," he said. "The first book is out and I see this as just a beginning."
Stowitscheck, now 78, spent years working at the University of Washington in the College of Education. While at the university, he worked with the Washington State Migrant Council's Early Head Start Research and Migrant Head Start Program. His experience with these programs left such a significant impact on him, the main character in his book is a latina woman named Delia Chavez. 
"I spent a lot of time working with some pretty interesting young latina women (while at the university)," Stowitschek said, adding that he was inspired by these women. "I got some interesting take on their ethics and how assertive they can be when it's important. They shaped (Delia) considerably."
Along with using experiences working with migrants at the university in his writing, Stowitscheck said he also pulls from his own life experiences to shape his stories. 
"My inspiration for the particular book comes from the mishaps that my brother and I had hunting and fishing in Oregon and on the Willamette River in particular," he said of his book "River Run." "Many of the things that we encountered made their way into the book one way or the other."
Stowitscheck said the experiences in the book are slightly exaggerated compared to the actual events, but that's what makes good storytelling.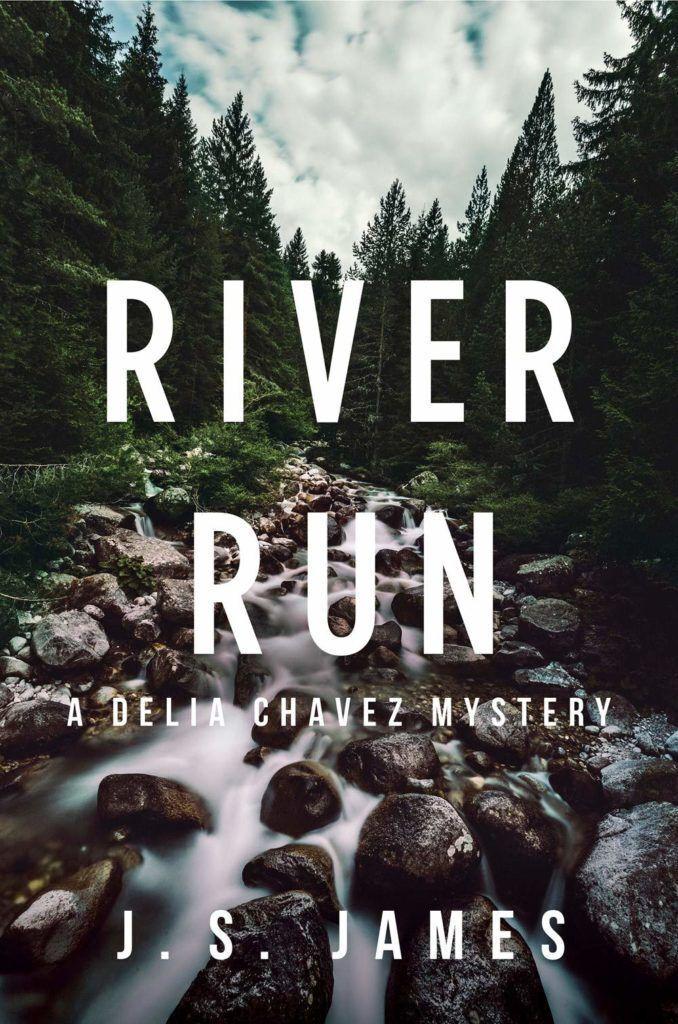 "Obviously, we survived the experiences and not everyone in my book does," he said. 
Fearful river experiences also made their way to the book in the form of potamophobia for the main character. 
"It's the fear of rivers and running water," he said. "I had never heard of it before I started writing." 
In his first book "River Run," Delia Chavez gets recruited to work for the local police force and her first mission takes place on a river, forcing her to overcome her fears. Stowitscheck plans to use this fear as a greater form of character development over the course of multiple novels. 
Stowitscheck said he was excited to get his first novel published. 
"It's been a long journey but I finally got to the point of writing a book," he said.
He wrote many grants over his years at the University of Washington and eventually joined the Popular Fiction Writing program. 
"Once I got into retirement, I thought I'd get into writing fiction," he said. 
Stowitscheck's books are published through Crooked Lane Books, a division of Penguin Random House in New York City. 
"I decided to go big or go home and went with New York publishers," he said. 
Stowischeck said that while Crooked Lane Books is a smaller publisher, he got lucky because they're active and great to work with. 
Although he has been putting words down on paper throughout his life, Stowitscheck said some of the hardest parts about writing fiction are writing characters in their late 20s and early 30s and creating dialogue. 
"The main thing is, when you write grants and reports it's in the third person, so third person was never a problem for me. But dialogue, that was really difficult," he said. "The other part was making sure I removed myself from the story so it's the characters telling the story and not the authors." 
While he finds taking the author out of the story to be difficult, he feels it's extremely important. He said other older people should consider fiction as an outlet to get their stories out. 
"That's something people in their advanced years should think about," he said. "Not just writing memoirs but writing accounts that allow them to go beyond what they've done in their lives and to take and apply it to much more advanced and fictional accounts that are there in everyone's life experiences." 
He said everyone has accounts that are worth writing about. 
His books and more information about Stowitscheck can be found at jsjamesfictionist.com.