Life has been more than picking apples for Vancouver centenarian Harold McCarty. Born in Billings, Montana, in 1919, he has spent time living all over the Evergreen State, fighting in World War II and playing horseshoes with Major League Baseball star Gerry Staley at Lewisville Park.
"He was a nice friend, that Gerry," McCarty said, later adding that he and Staley met while working at the post office together. "During Christmastime, he would come work at the Post Office and deliver packages to earn a little extra money."
According to McCarty, he and Staley played horseshoes, fished and gathered together at Lewisville Park because Staley was the superintendent of parks and McCarty's family ran the concessions at the time. 
"We got along good," McCarty said. 
Gerry Staley was a Major League Baseball pitcher active from 1947 to 1961. His debut on April 20, 1947, was for the St. Louis Cardinals where he pitched for seven years before moving onto the Cincinnati Redlegs, New York Yankees, Chicago White Sox, Kansas City Athletics and finally the Detroit Tigers. Staley pitched 727 strikeouts in his career spanning 1,982 innings for a total win-loss record of 134-111. He was selected as an all-star in 1952, 1953 and 1960. He died in 2008.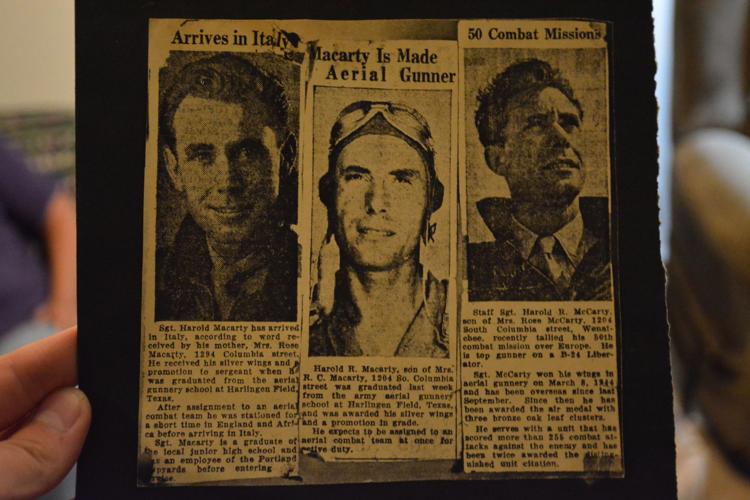 McCarty spent time around Washington most of his life as he grew up in Wenatchee working as a part of the wood cutting crew in the Civilian Conservation Corps (CCC) in Leavenworth when he was 17. The CCC operated from 1933 to 1942 as a voluntary work-relief program for unemployed men. McCarty said of the $30 a month he received from the CCC, he sent $25 home and kept the rest for himself for food and cigarettes. 
After working in the CCC, McCarty found himself working in construction building Liberty Ships in the Vancouver shipyard in the years leading up to World War II. Harold's son, Pat McCarty, said because of this work in the Vancouver shipyards, his father found himself working for the combat engineers as World War II began.
"I was sure glad to get out of the combat engineers," Harold McCarty said, explaining that he was put into the combat engineers because he worked in construction. 
According to Harold and Pat McCarty, Harold hated working in the combat engineers and did "anything to get out," which started his journey as a gunner on B-24 Liberators in the European Theater of WWII. 
McCarty flew a total of 50 missions for the 449th Bomb Group "Flying Horsemen" of the 15th Air Force. Based in Grottaglie Field near Taranto, Italy, the 449th flew a total of 254 combat missions against targets in central and eastern Europe.
Harold McCarty spoke briefly of the missions he flew during the war, recollecting stories of the people he met and what it felt like to take off in a plane carrying 7,000 pounds of bombs. He remembered taking out some olive tree branches on the sides of the runway overlooking the Adriatic Sea.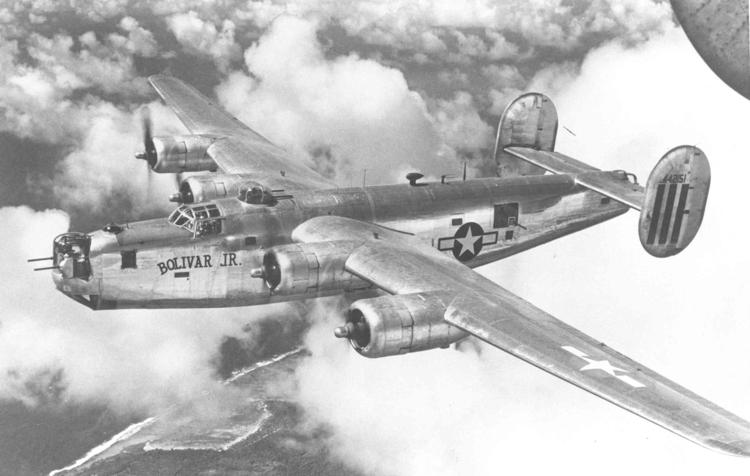 "After he flew his last mission, the (the military) asked him if he wanted to fly home or take a ship," his daughter Kathy Barker said. "He chose the ship."
"He's only flown twice since the war," Harold's daughter, Kathy Barker, said.
She said the two trips in the air were to Reno for fun and Washington, D.C., for the 50th Anniversary gathering of the 449th Bomb Squadron.
Once McCarty got home, he settled down in the Vancouver area just north of the hospital in Salmon Creek and started a family with his wife, Joyce, who he married in 1945. They had four children, Pat, Tim, Dan and Kathy, and remained married for 71 years until her death in 2016. 
McCarty said his two favorite pastimes during his life were fishing and golfing as he spent many summer days on the East Fork Lewis River fishing and having a good time. Later in his life, he decided to pick up painting after a heart attack when he was 77. After learning how to paint from the Public Broadcasting Service and the show "The Joy of Painting with Bob Ross," McCarty found himself painting mostly landscapes such as Mount St. Helens.
McCarty celebrated his 100th birthday surrounded by family and friends on Sept. 7. He received letters of well wishes and congratulations from around the state and country, including one from Congresswoman Jaime Herrera Beutler, R-Battle Ground. 
"Congratulations on achieving 100 years!," Rep. Herrera Beutler said in her hand-written letter to McCarty. "The feat is even more amazing considering the 50 missions you flew aboard a B-24 during the second world war. Thank you so much for your service and dedication to our great country. We are in your debt."
Along with Herrera Beutler, McCarty received a letter of congratulations from the White House and the first family of Donald and Melania Trump. 
"Happy 100th Birthday!" the letter began. "Congratulations on this wonderful occasion. We wish you and your loved ones a beautiful, glorious day. We hope your heart is filled with joy knowing you have experienced this country's greatest blessing, the freedom and affection of a family and friends over a long, well-lived life. Your American century is a proud part of our Nation's remarkable story. We are inspired by your continued strength and spirit as we join your family and friends in celebrating this tremendous milestone. God bless you and Happy Birthday!"
Harold's son Pat said his father was "ecstatic" when he received the letters from two promininent politicians on his birthday. According to Harold and his children, joy is an emotion that was often felt by the centenarian. 
When asked about the key to living a long and fruitful life, Harold McCarty said, "Have fun and do what you want. You live longer."