Since her graduation from Battle Ground High School in 2010, Anna Meah has trained horses all over the country. 
From small race tracks to the Kentucky Derby, Meah has seen it all.
However, nothing compares to her recent win with her horse Vallestina. 
"I had this horse I trained near the beginning of my career. We ran her once and she wasn't that great," Meah said about Vallestina, explaining that she decided to give Vallestina some time off to relax away from the track.
In June, their lives would change forever when the duo got into an accident. 
"It was really bad. She had 50-plus stitches and I had over a dozen in my face and on my leg," Meah explained. "Now it was a matter of saving her life. It wasn't 'let's get her back to the races,' it was 'let's save her life and get her to a good home.'"
After a long recovery from her injuries, Vallestina came back this March and took first place in a "fairytale" like fashion. 
"It was very emotional for everyone," Meah said, mentioning that getting Vallestina onto the racetrack was a long process of slow jogs and warmups. 
Vallestina's win isn't Meah's only victory since January. 
With 19 starts, the trainer has taken four firsts, two seconds and two thirds for a total of over $109,000 in winnings.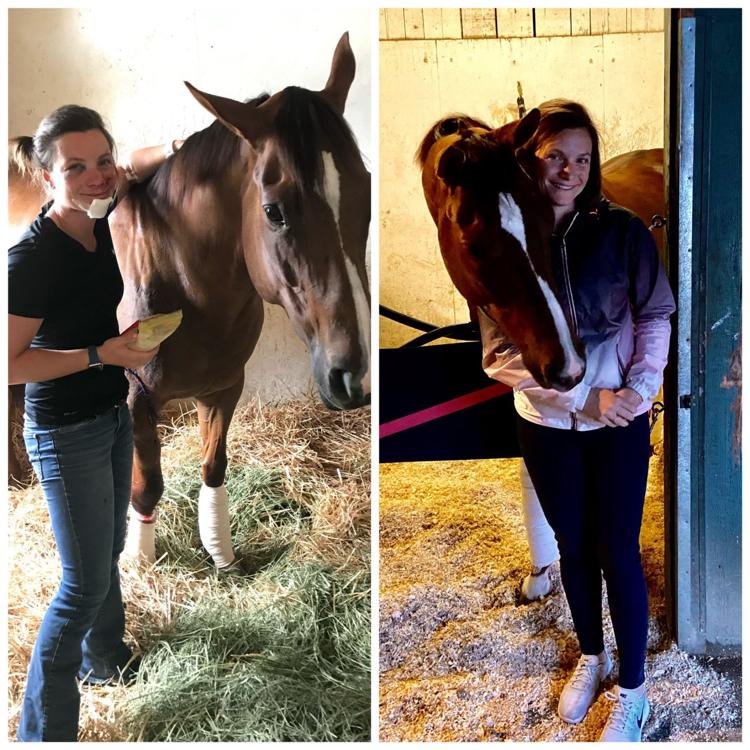 "Things are very good this year," Meah said about her current record. "Obviously, with the coronavirus, things are slowing down and I'm not really sure what will happen."
Despite tracks being closed, Meah said she is glad she can still spend time with her horses. 
"Luckily, right now we are still in full training mode without the racing," she said, explaining that she and her husband moved to a farm near Lexington, Kentucky, right before the outbreak was in full swing. 
"We are just trying to keep the horses happy, healthy and sound. You gotta get them out and exercise them," she said. 
While Meah expressed concern about the short-term effects the virus may cause — such as payments and income for workers — she said the long-term outlook for horse racing is promising.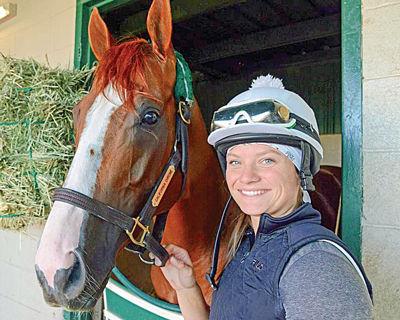 "This isn't going to last forever," she said. "We're going to get through this and we're going to get back out there." 
To read more about Meah's win in the Kentucky Derby, visit bit.ly/2wGQUTe.