In the last six months, our world has changed drastically. COVID-19 has changed everyone's plans, to put it lightly, and many have been stuck inside. Equestrians everywhere are reworking schedules that would normally be packed with summer competition, expos and large clinics. But with recent restrictions lifting and the sun shining as we make our way to summer, it's never been a better time to stretch your legs outside and work on your own fitness. 
Riding asks us to engage muscles throughout our entire bodies. Learning about these muscles and what you can do to strengthen and stretch these muscles will improve physical condition and prevent injuries. The main groups of muscles used for riding is found in your core and legs, so finding activities to strengthen these groups is crucial. These are just a few of the muscles you probably use without knowing it when you ride: abdominals, hip abductors and adductors, hip extensors, obliques, psoas, quadratus lumborum, scapular stabilizers, and gluteus maximus and medius! But because equestrian sport uses a specific set of muscles, and requires specialized training, it can be hard to find the right exercises that match well with riding. Luckily, there are a few hobbies and sports you can take up to help improve balance, focus, body awareness, strength, and agility, all essential to riding.
Yoga
This is an excellent practice for many essential skills and abilities in riding. Yoga incorporates strength and stretching, making for a strong and flexible rider. Riding often requires you to hold positions (isometric exercise) and in beginning yoga, you'll be asked to hold poses a little longer in order to build strength. You'll learn better posture, increase your flexibility, increase strength, and protect your joints and muscles from injury, since yoga is gentle on the body. The last (but certainly not least) benefit of yoga is meditation. Meditation is excellent in managing stress but also aides in body awareness, an essential skill in riding. 
Since most yoga studios aren't operating or are running on limited capacity and may be harder to access, another resource to access is YouTube, where you can find short 30-minute yoga flows or longer one-hour flows. Some vloggers have even posted follow along yoga flows geared specifically to equestrians! 
Rock Climbing
Climbing is an excellent sport to take up and the benefits to riding might surprise you. Rock climbing is beneficial in strength and body awareness, since your using your body in a way you may not have before in order to complete a route. Climbers build strong shoulder and back muscles, while also building strong core and ab muscles too. But it's beneficial in mental training as well. Climbing requires participants to think ahead and think strategically, in order to complete a route as efficiently and quickly as possible, aiding in problem solving and strategic thinking skills for equestrians. 
The northwest gives us many options to climb outside, but if you're new to climbing start with an indoor gym where experienced climbers can help you. Always climb with a buddy!
Cycling
Cycling and riding a bike is an excellent way to build essential leg and core muscles for riding. This is where you will be building the glutes and abdominals! Indoor cycling is an excellent way to keep your focus on cardio, but you can also take your bike outside and enjoy some fresh air while still practicing social distancing protocols. There are lots of studios in our area that teach cycling classes and Clark County has a variety of biking trails to access. 
As you do these exercises and activities, remember to always stretch and start small, in order to prevent injury. Finding an activity that suits your fitness level is easy and fun, and your horse will be rewarded with greater balance and flexibility from its rider. 
These are just a few activities to keep riders in shape. Riding is a physically demanding sport but with some help from these activities, equestrians will make it look effortless. This is a generalized list that will help with key skills for all equestrians, but there are lots of resources available online to help build muscles for specific disciplines such as dressage, barrel racing, show jumping, endurance, eventing or rodeo. Riding four to six times a week is crucial for rider fitness, but on your horse's rest days, go outside and stretch your legs. 
•••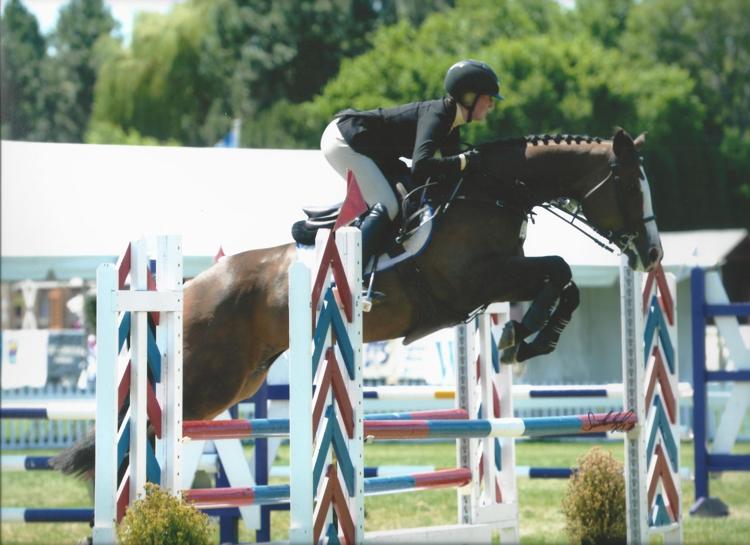 Bronwyn Richard is an avid equestrian working on her certifications as a riding instructor, but in her spare time you can find her in a yoga pose on her paddle board, climbing mountains, or making pasta from scratch.