The Washington State Horse Expo, taking place March 6 through March 8 at the Clark County Event Center in Ridgefield, will feature beautiful horses, nationally-ranked horse trainers, an equine marketplace, kid-centric activities and Alina Stasik with her horse Bubba, a professional theatrical circus performing duo.
"I told my mom I was going to run away and join the circus — and then I did," said Stasik with a laugh, explaining her lifelong love affair with horses and performing. 
According to Stasik, the first time she saw tricks performed on a horse as a young girl she knew then and there exactly what she was going to do when she grew up. She started western trick and stunt riding at the age of 7 in her hometown of Golden, Colorado, where she trained at the Red Top Ranch under Karen Vold, Linda Scholtz and Mellissa Pfaff.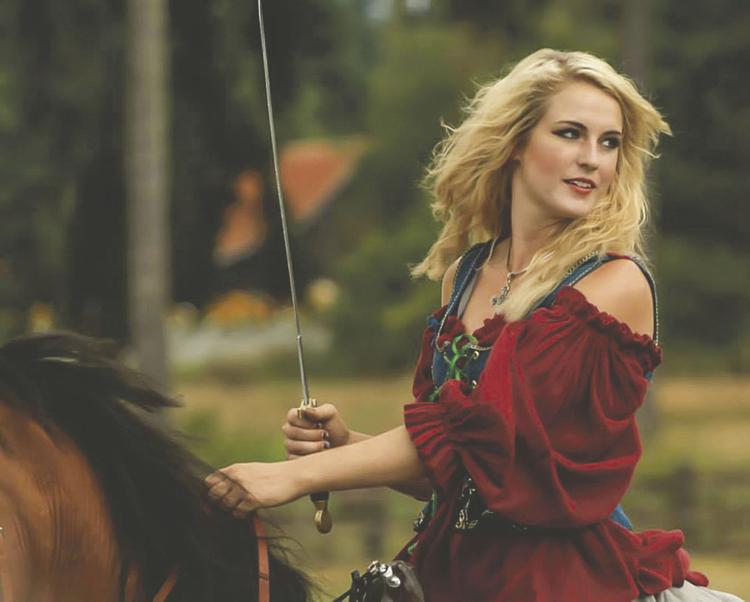 She went pro at the age of 14, performing in rodeos across the country. At the age of 17, she ran away to join the circus and changed to the more traditional form of trick riding known as Cossack rising, with stops along the way performing with the world famous Cavalia Odysseo tour where she blended awe-inspiring equestrian arts with amazing acrobatic feats.
Recruited by circus owner Olissio Zoppe, Stasik joined Cirque Ma'Ceo, a traveling circus that specializes in theatrical equine performing arts. Led by the ninth-generation circus bareback rider Zoppe, Ma'Ceo combines modern routines while at the same time preserving styles of riding that have amazed audiences for hundreds of years.
"We are a family," Stasik said. "We work, eat and play together. From pitching the big tent to selling tickets and concessions, we all work on every aspect of putting on the show. And I love it."
"Live entertainment is so intimate. But it is dying slowly. Less shows and fewer people coming out. It is my goal to do my best to keep the art alive and to share its wonder and beauty with everyone I meet," she said.
According to Stasik, at the heart of the circus are the animals.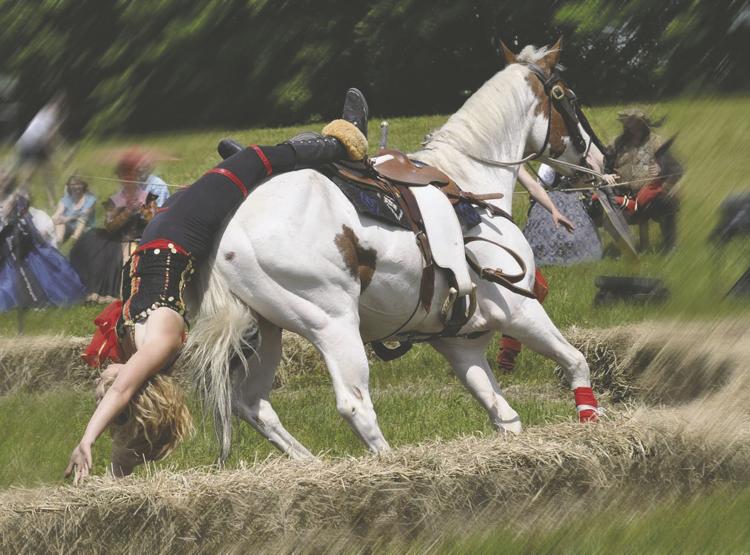 "Doesn't matter how tired I am, my horses are going to be comfortable and taken care of long before I take a break," Stasik said. 
It's not just her animals.  Stasik says she picks up watermelon and carrots, the circus elephants' favorite treats, whenever she is at a store. 
"I love watching her enjoy a special treat," she said. "Our animals give so much joy to us. It is a privilege to give some back."
Of course there are her horses, both past and present, who have been with her every step of her journey. From retired Flash, a Paint/Arab cross, and Checkmate, a medicine hat paint, to her current performing partners Bubba, a Halflinger/draft cross, and Zanthos, a Friesian cross — the horses are Stasik's first love.
"Bubba is a superstar," she said. "He loves to perform and actually gets a little depressed on his days off … I love him to death but he definitely has a mischievous side. He always finds a way to get loose. So far he comes and finds me as if to say 'haha, I did it again.' But I live in fear of the time he might get loose and get hurt.
"He is the star of our act and he knows it," said Stasik. 
It's possible that he gets more fan mail (and social media attention) than Stasik. 
"No matter where I go, whether it is a clinic or demo, people always ask about Bubba first," she said. 
Coming up fast on his heels is Stasik's newest horse, Zanthos.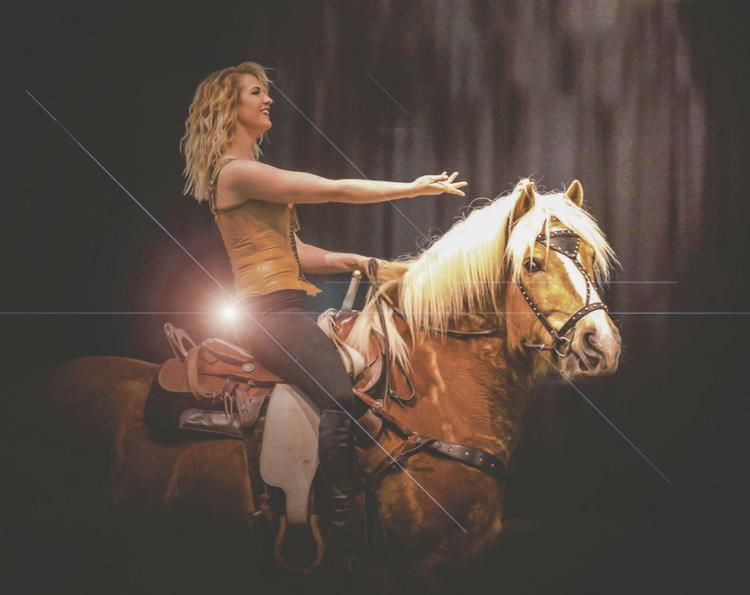 "I like having two horses. It allows me to give each one more rest, which is good for both their minds and bodies," explained Stasik.
Zanthos has been quite a pleasant surprise. Coming to her with not the best of reputations, he has turned out to be quite a natural at liberty work. 
"I have always been interested in doing liberty work but wanted to focus less on multiple horses and more on difficult movements while at liberty. For instance, dressage (horse dancing) moves like passage and piaffe and the Spanish walk," Stasik said.
Traveling nine months of the year, Ma' Ceo is on their winter break and Stasik has brought Bubba and Zanthos to Oregon to winter over.
Alice Heller, co-show producer of the Washington State Horse Expo, said: "That is great news for us. Bubba and Alina were showstoppers last year and we can't wait to showcase them again this year."
Listed under "Can't Miss" events on the calendar at wash
ingtonstatehorseexpo.com, Stasik and Bubba will be performing throughout all three days of the expo and headlining the Saturday Night Extravaganza (ticketed separately).
In addition to performing death-defying tricks, including vaulting, Roman riding and amazing acrobatics on a horse, Stasik will pull back the curtain and show how she does the tricks and how she trains Bubba to help her.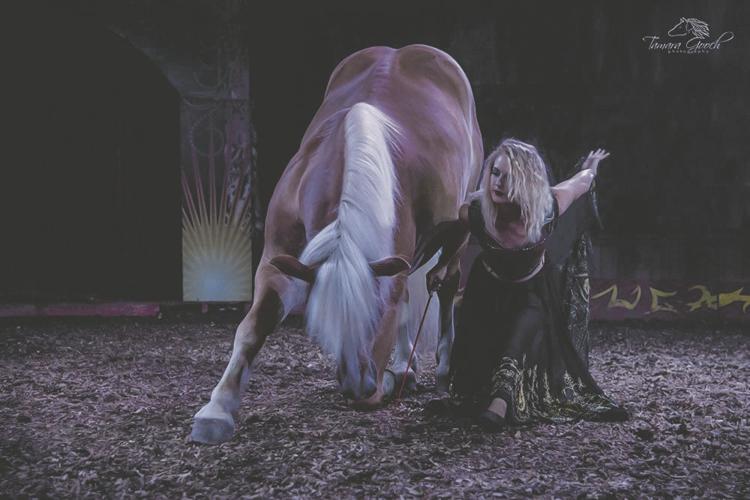 Stasik and Bubba are watermelon and carrots for everyone: from people who love watching horses from afar to serious equestrians; from the young to the old; to everyone in between; get your advance discount tickets through March 5 at participating Wilco Farm Stores and online.