The Building Industry Association (BIA) of Clark County's Remodeled Homes Tour looks a little different this year. With the COVID-19 pandemic at the forefront of the community's mind, the BIA Remodeled Homes Tour is coming to Clark County in a virtual fashion complete with pandemic inspired renovations, lending tips and more. 
"We really wanted to show up for the community this year," Chair of the Remodeled Homes Tour Elizabeth Gomez said. "A lot of people like to tour homes and get inspired...so we decided to do a virtual edition of the tour this year."
Starting on Thursday, Oct. 15, and continuing through Nov. 1, the BIA of Clark County will release remodeling videos for free to their website and social media pages. The remodeling videos released will cover a wide range of topics on the subject. Gomez explained how she wanted the tour to cover multiple topics because there are many different ways and styles to approaching a remodel and she wanted the viewers to know their options. 
According to Gomez, because the pandemic is causing people to spend more and more time at home, renovations are on people's minds. She mentioned that there has been a drastic increase in the number of remodeling projects this year, and she wanted to ensure homeowners got a tour this year to know what they can do.
"People have had the time to assess what is working for them, what isn't and what they can change (in their home)," she said.
In a normal year, the remodeled homes tour allows guests to walk through homes with newly remodeled kitchens, bathrooms, bedrooms and more. Seeing the renovations could give homeowners ideas on how to renovate their own homes. While in person viewings are on hold for the year, Gomez said there are a couple of benefits with holding the show online. Most notably, smaller renovations will be highlighted more. For example, Gomez and her contracting group Bridge City Contracting, are highlighting a smaller bathroom renovation this year.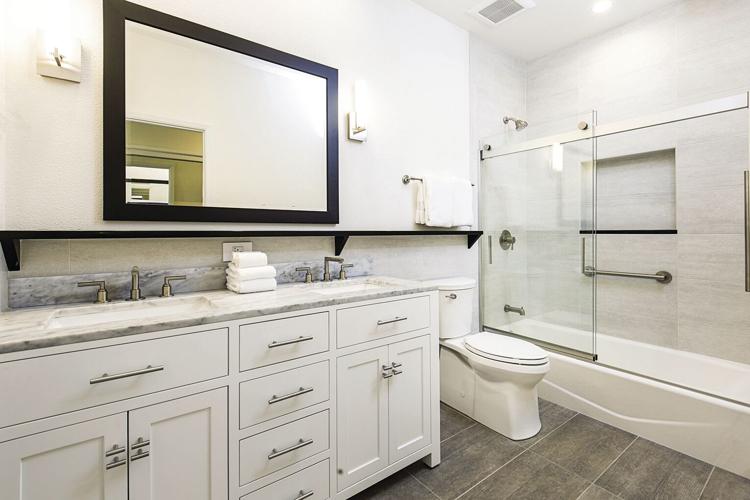 "I'm not sure if people would drive to see someone's master bathroom (in a normal year)," Gomez explained. "But the online tours provide a way for people to look at projects that really deserve attention and it provides a convenient way to do that." 
Last year, local contractors focused on adding basements and multi-room overhauls during the Remodeled Homes Tour. In 2019, Bridge City Contracting joined the tour for a second year and had the theme of "functionality and flow" in their Battle Ground renovation which included a cup warming drawer and built-in espresso bar in the kitchen. 
This year, the tour will feature over six homes in the Clark County area. With each home having its own aspect of renovations, viewers can expect to see kitchens, bathrooms, master bedrooms and more on the tour. 
Along with this, Gomez explained that the tour's leading sponsor, Columbia Credit Union, will be hosting a video on the aspects of financing a remodel. Other topics include "why you should hire a contractor," and "how to save time and money." Gomez said that hiring a contractor saves both time and money because there will be less mistakes to fix and professionals on the job.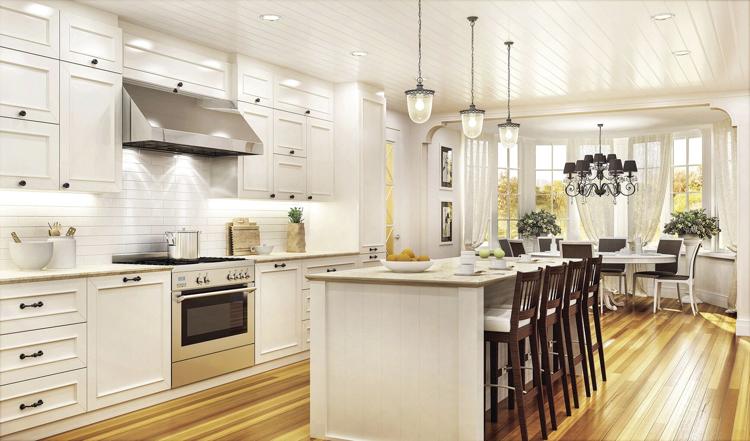 The theme for Bridge City Contracting in this year's Remodeled Homes Tour is "Self Care" and the theme makes itself known in their bathroom renovation. Gomez explained how Bridge City Contracting looked at ways to reduce stress in a year when stress is affecting everybody more than normal. Their bathroom renovation included a freestanding spa and soaking tub, a spa shower with body sprays and heat warmers built into the floor. Gomez said that, in a normal year, most people would put "me time" on the bottom of their list. However, with the pandemic causing stress and people spending more time at home, "me time" has become more of a priority. "I remember pre-COVID how a lot of people would regard a bathtub as a luxury item instead of a necessity whereas now a lot of people are realizing that self care is essential." 
Self care and "me time" aren't the only ways the pandemic has changed the aspects of home renovations. According to Gomez, a lot of new features in the homes are centered around cleaning and sanitation. In the bathroom, the contractors installed a Washlet toilet complete with toilet paper free sanitation, heated seats and even an ultraviolet cleaning and sanitation feature. 
Renovation techniques and norms being influenced by the events of the world aren't a new thing, Gomez explained. Each year, home renovations are inspired by culture, art, fashion and politics. One year, the biggest thing was smart technology such as light bulbs controlled by phone applications, voice assistants and thermostats connected to the internet. Along with this year's pandemic inspired rooms, Gomez said one renovation was themed around Halloween as the tour takes place at the end of October. 
Each and every contractor featured in the online tour works and builds in Clark County. Bridge City Contracting is one of many contractors in the BIA Group Remodelers of Clark County. "All of the remodelers (on the tour) are a local group of craftspeople that support each other and support the community," Gomez said.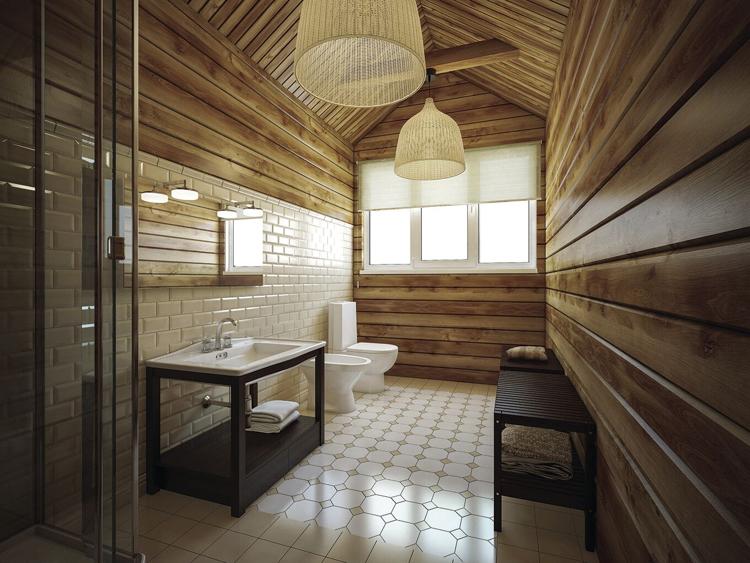 The tour is completely free to view online at biaofclarkcounty.org/get-involved/rocc/remodeled-homes-tour/ and on the BIA's Facebook page at facebook.com/BIAofClarkCo.