Just when people think they have seen everything in these million dollar houses on the slopes of the Camas Meadows golf course, something new and breathtaking pops up around the bend.
Each of these 10 homes tells a different story, making this Northwest Natural Parade of Homes show a must-see opportunity.
The event is open to the public from 10 a.m. to 8 p.m., besides Mondays and Tuesdays, through Sept. 23 at Camas Meadows Drive. Tickets are $12. Each of the 10 homes available to walk through cost more than $1 million to build and furnish.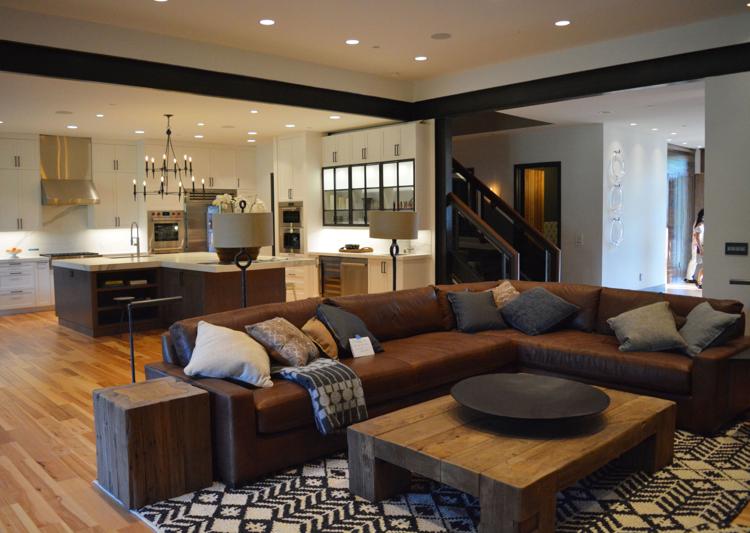 "Give yourself two days, because you're probably going to need a couple days to get through everything and absorb it because there's so much to see," suggests Aaron Helmes of Generation Homes Northwest.
"Just enjoy all the diversity of architectural style. There's a ton of different stuff out here. You're not going to see the same house repeated over and over again. You're going to get a different flavor in every single house out here," he added. "That's the cool thing about this parade, I think, over other parades. Every home you go through has got it's own different story."
Helmes and John Colgate designed and built The Madison. This 4,230-square foot farm style home features four bedrooms and an upper deck with a swinging day bed overlooking trees. There's an entertainment paradise downstairs that connects to a bar and a gym that opens up to a swimming pool.
After winning Builder of the Year and Best in Show at last year's parade, Generation Homes wanted to push their modern farmhouse concept to the next level with The Madison.
"Everybody I've talked to loves the downstairs. We wanted it to be a secondary living area where they can focus on entertaining," Helmes said. "We've got the kitchenette, the double TV screens, pool table, so you can party, you can have fun, you can open it up in the summertime and entertain. And of course, it all opens up to the outdoor pool."
Donna Fitch, a designer with Vilhauer Construction, worked on The Joella, which is named after the owners' granddaughter. They wanted to build an open and safe living space for Joella and her cousins to play. The main floor focuses on entertainment with indoor/outdoor cooking, living and fireplaces.
"This home has five TVs because they love watching movies. They love watching sports," Fitch said. "Upstairs is totally for their children and their families. You could have a sleepover in the media room. You could have a sleepover in the great room. It's all about family and friends and entertaining."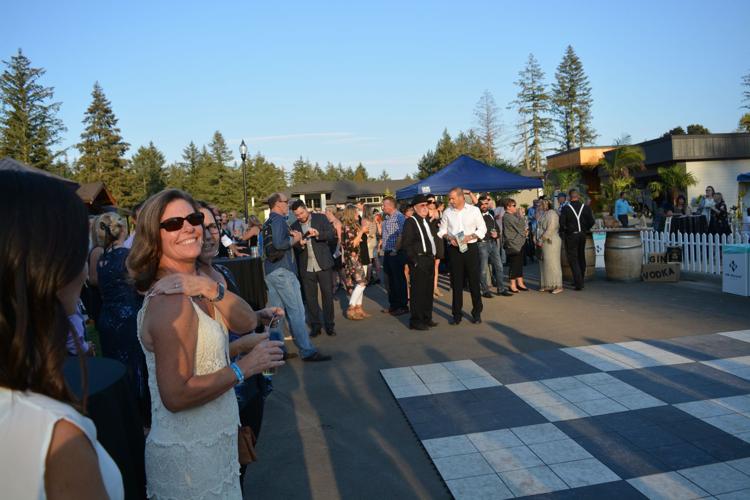 Fitch sees design trends and inspirations popping up in every single one of these homes. This show gives people an opportunity to meet with the homeowners, builders and designers and talk shop.
"You can just walk down the street and see how different the homes are. Even the landscaping is really different," Fitch said. "Our home, we have a lot of timber and stone. Next door, they have palm trees. And so that's what makes this parade, in my mind, one of a kind.
"The area around here is beautiful, calm and peaceful," she added. "You can make a day of it. You can go to Lacamas Lake, you can go to the golf club, which is public, and then take in the Parade of Homes."