The last day of school is usually a fun day. Some last day celebrations include class parties, snacks and games. However, with this year's shift to online schooling, making the last day of classes a special day was a challenge. To celebrate, the teachers at Union Ridge and South Ridge elementary schools decided to end the year with a car parade through their students' neighborhoods. 
The teachers at Union Ridge were excited when they started lining up their cars. 
"We should be loud," one teacher said. "I want the kids to hear us coming." 
The crew was ready to make some noise with songs playing from car stereos, horns honking and plastic noisemakers. 
The teachers' cars were brightly decorated with signs, balloons, flags and more. One car even had a giant inflatable rubber duck on the roof. Some teachers had the names of their students written on the windows and there were many good wishes to go around.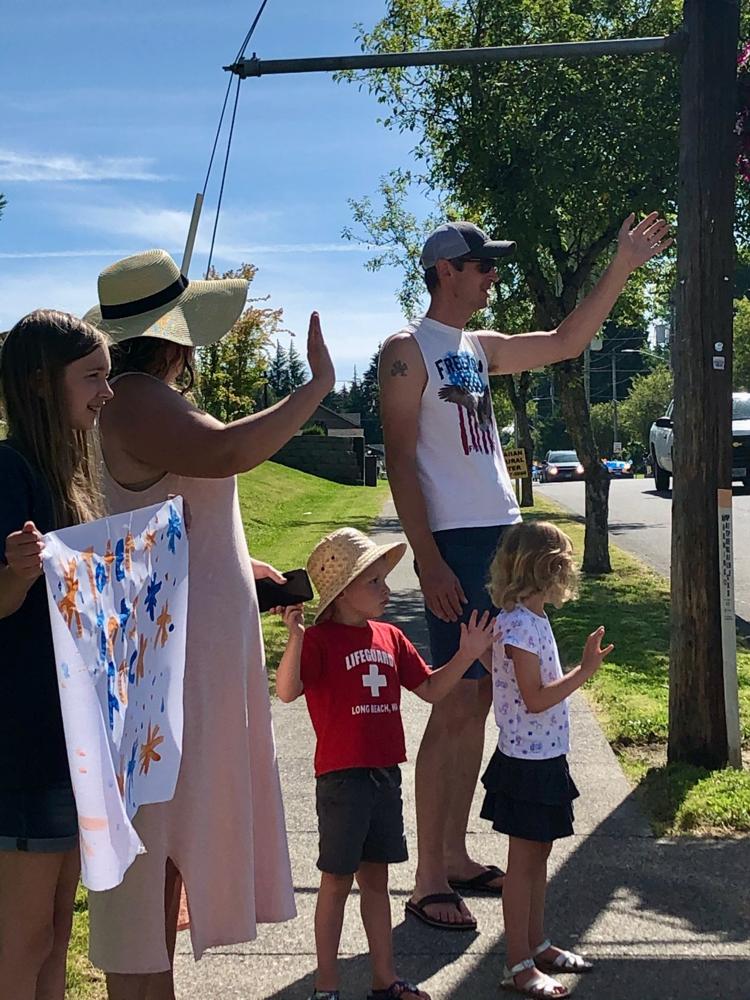 The students were happy to see their teachers again, even if it was from a safe distance. In neighborhood after neighborhood, kids stood on the sidewalk with their families and waved happily as their teachers drove past. It may have been a different way to mark the last day of school, but it was still a celebration.