Every year, the Woodland Chamber of Commerce awards two individuals and one business with local awards. While 2020 may have been an odd year for everyone, the Woodland Chamber of Commerce did not want to put the awards on pause for the year. 
According to a news release, in previous years, the Chamber would coordinate with the winners or, at times, to surprise them, but this year's notifications went a bit different. The Chamber Board coordinated their surprise visits at each of their places of work. Watching the winners' faces, first with confusion of why the Chamber board was standing in front of them holding balloons and flowers, to the shift to excitement that they were being awarded, made presenting the awards a great deal of fun.
The following information was provided by the chamber.
Woodland Chamber of Commerce 2020 Citizen of the Year — Joy Asmussen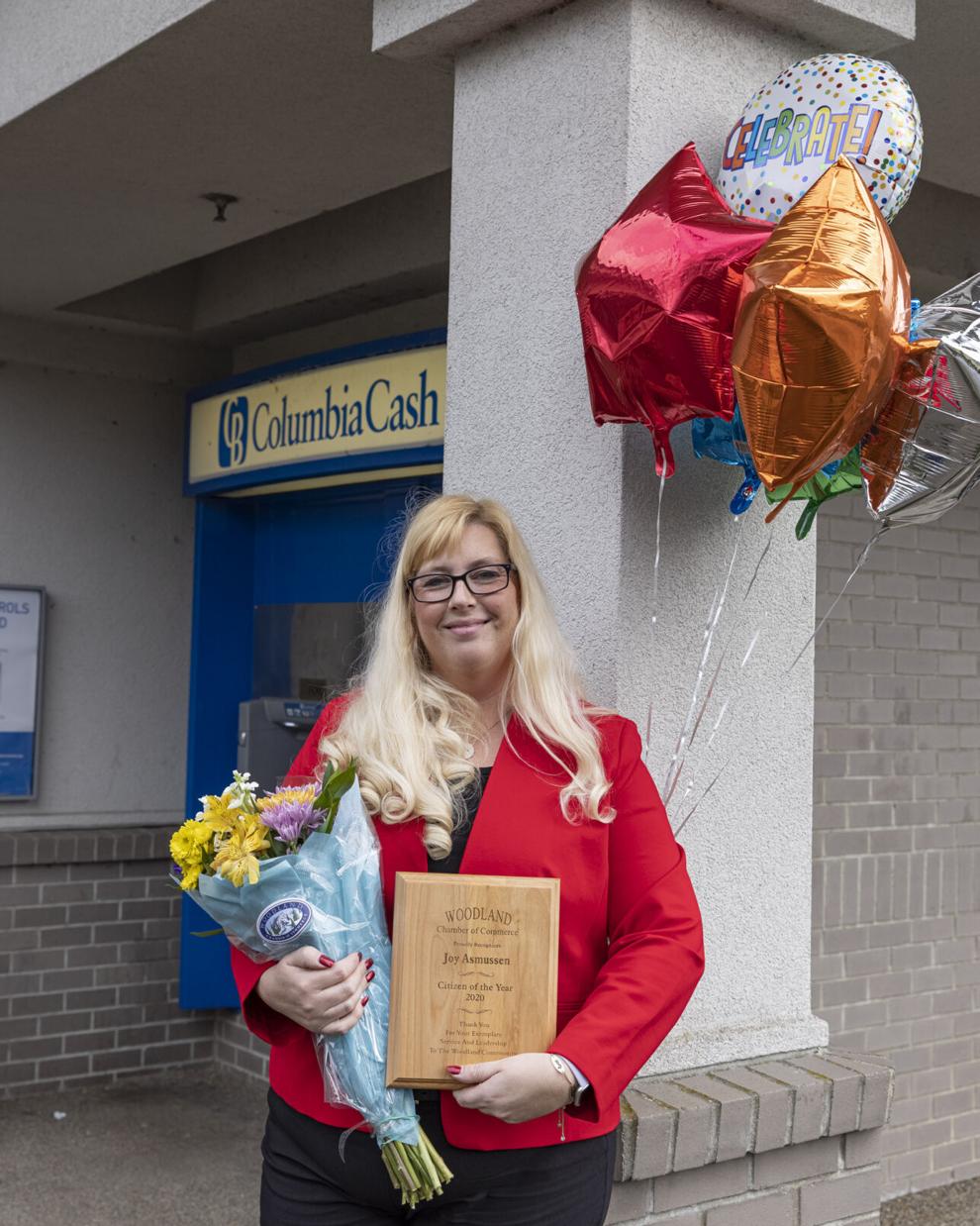 Joy was nominated because of her selfless dedication to the Woodland community. She has numerous board positions for many community organizations, including Woodland Historical Museum, Planters Days, Chamber of Commerce, Preschool co-op, Rotary and Christmas Giving project, to name just a few. A lot of these organizations would not be the same without Joy's tireless dedication to her community and great appreciation to her employer, Columbia Bank, for making her time available for so many in our community.
Woodland Chamber of Commerce 2020 Employee of the Year — Codi Arnold, Safeway Woodland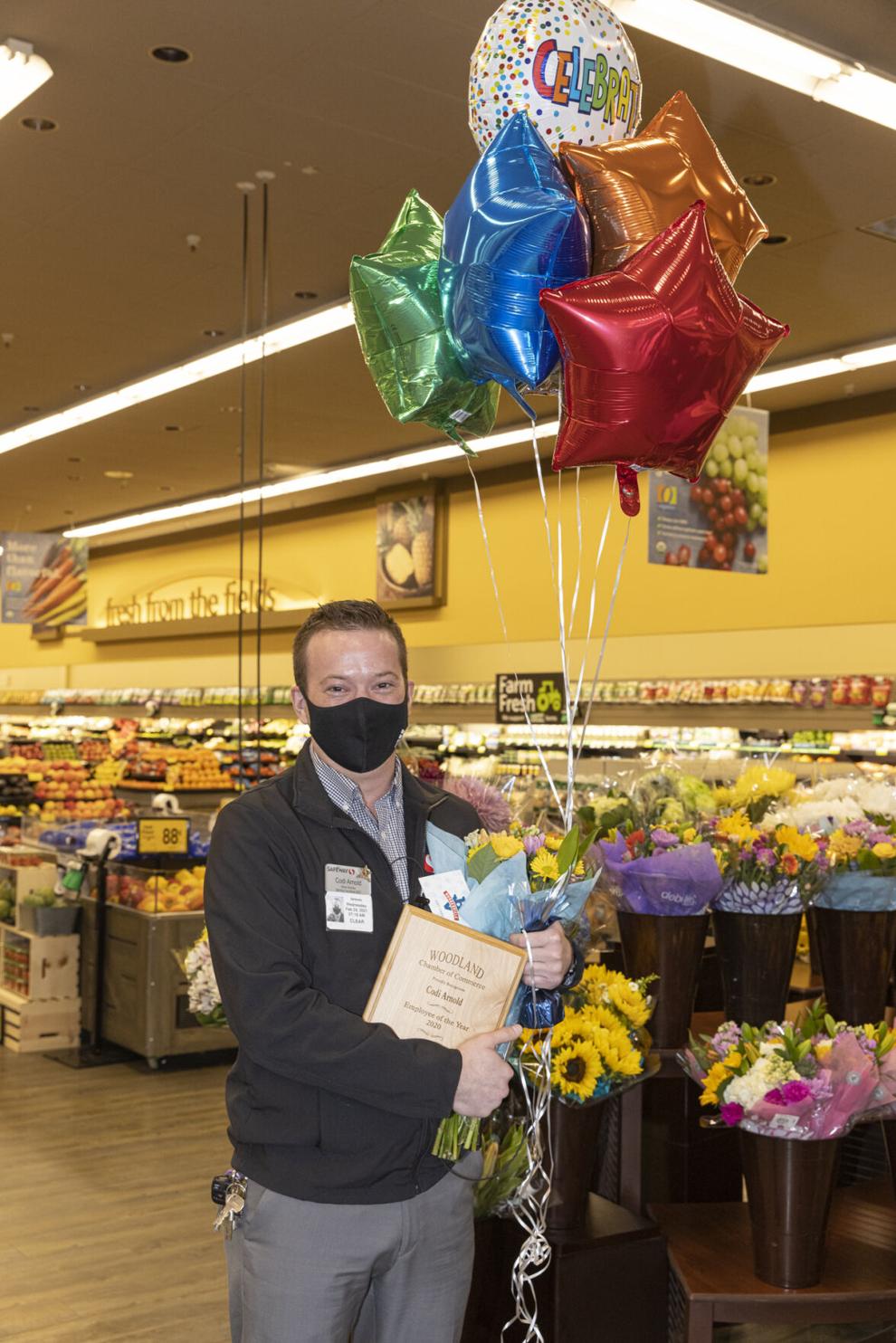 Codi joined the community after accepting the position of manager at the local Safeway. Ever since, he has assisted in a lot of great improvements and support to many community organizations, like at point-of-sale donations for the local food bank, donating supplies to people in need, as well as working with local companies to supply our community with highly sought after products when the pandemic started. He has helped secure donations for the new Woodland Library, worked on his day off during a snowstorm and so much more. Woodland Safeway gained a great employee, and the town of Woodland gained a marvelous asset. Even more telling was how his employees and management team worked to surprise him with this honor and surrounded him in support for this award. 
Woodland Chamber of Commerce 2020 Business of the Year — The Woodland Corner Store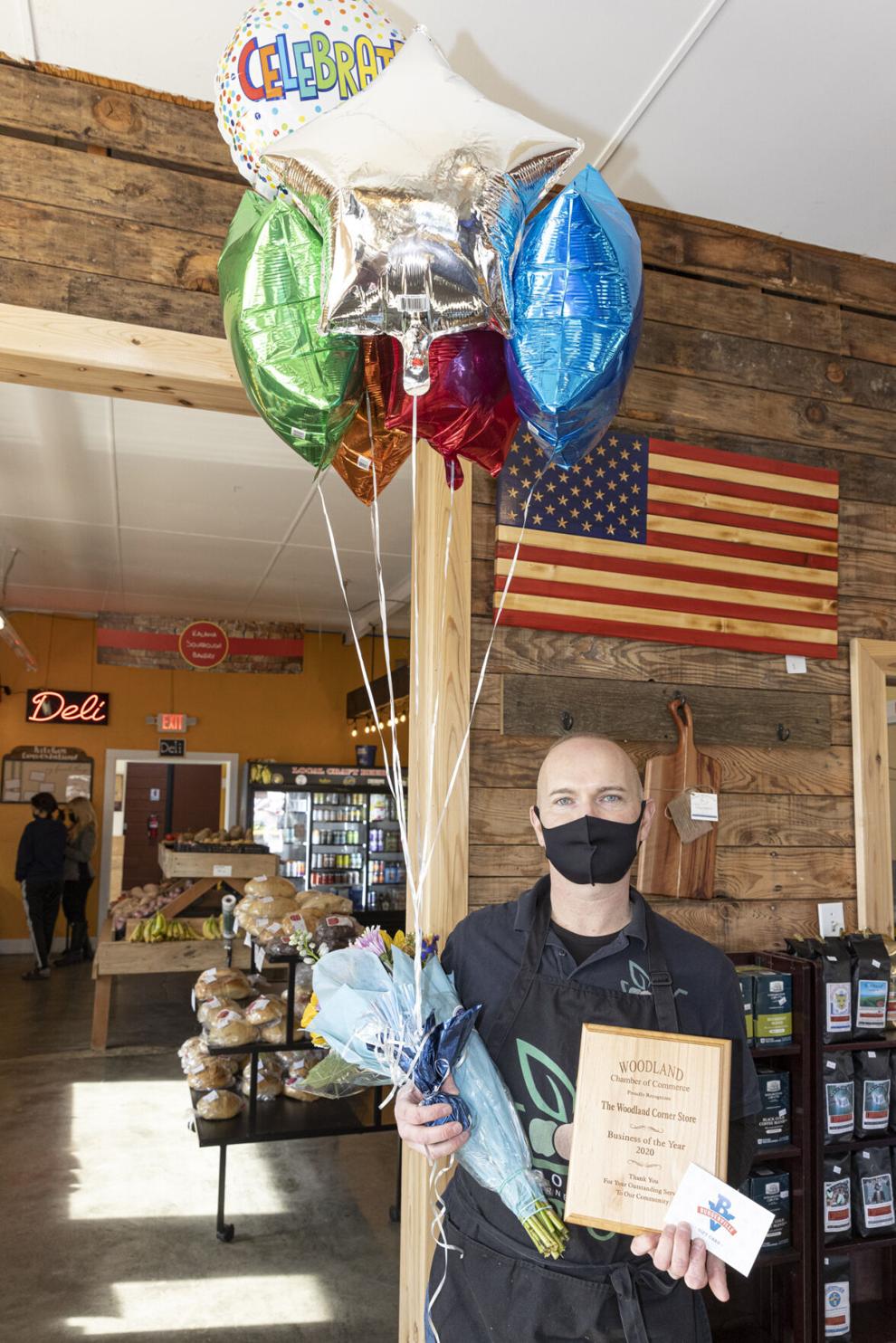 Woodland Corner Store owner Anthony Kasziewicz and community minded go hand in hand like peanut butter and jelly (which is on his new deli menu)! He supports nonprofits, veterans and those in need. He chooses to carry local products and believes in supporting local. No one is ever a stranger when they walk through his front doors. Customers are welcomed with a warm hello or a welcome back. The Woodland Corner Store has been a great addition to the town. Recently, they have even expanded and now have a full deli and espresso. The owner has hopes for his store and deli to be a meeting place for people and organizations in the future. Even through his own personal hardships, he has put so much into this business, supporting other small business owners, and bringing the small-town feel of the General Store back to our community. 
"We wish we could honor Joy, Codi and the Woodland Corner Store in person as we did in year's past," the chamber wrote in the press release. "As of now, our annual banquet is on hold until we know more about when we will all be able to be together again. But Woodland is open for business! You can visit and congratulate each of our winners at their local business or employer to show them our appreciation and support for being a part of Woodland." 
To learn more about the Woodland Chamber of Commerce, follow them on Facebook to keep up to date on ribbon cuttings for new businesses and promotions of local businesses. 
Check out the Chamber of Commerce website at www.woodlandwachamber.com.