The Positive Academic Support System (PASS) at Woodland High School identifies struggling students and provides them with the help they need to succeed. 
However, during an era of social distancing and remote learning because of the COVID-19 pandemic, students are presented with more challenges. 
The PASS staff are using lessons learned from the National Basketball Association's (NBA) 2020 season to continue reaching students. 
The PASS program connects first-year students with dedicated staff members who mentor and guide them to a successful freshman year. However, remote learning presents an increase in the variety of challenges facing students such as inadequate or no internet service, no dedicated quiet space to concentrate and the inability to adapt to learning from home.
"Many students told us that they simply couldn't focus when they tried to learn from home with distractions everywhere," PASS Program Coordinator Stacy Gould said in a news release. "Between an increasing number of struggling students when compared to average years combined with students who were not attending at all, we knew we needed to take action." 
The idea to bring struggling students in for in-person schooling started over the summer and crystallized when the NBA brought "bubbles" into mainstream focus.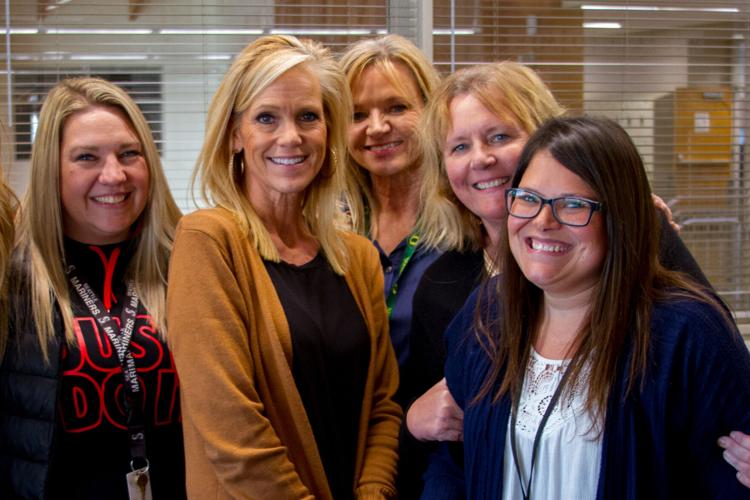 Working together with Principal Phillip Pearson and Assistant Principal Dan Uhlenkott, the PASS Program created a way to bring students into the school for in-person instruction based on the approach taken by the NBA in its 2020 season. In a similar fashion to the NBA teams and related staff living in a secluded "bubble" at Disney World, the PASS Team separates groups of students to enable contract-tracing and limit the spread of the virus.
"We bring students in small groups of around six students to the school where they remain in their cohort or 'bubble' for the entire day, returning home with the same students and not interacting with other students from other bubbles," Pearson explained. "Students wear masks the entire day except when eating and even their meals are brought to them at their study area." 
Students use their laptops to work from the school's library, which provides access to high-speed internet and staff support. By keeping students in dedicated bubble groups and using health department guidelines, which include keeping students in the same group sitting at least 6 feet apart and arranging bubbles at a minimum of 30 feet apart, the bubble approach limits the potential for a virus breakout to spread. 
"Furthermore, students must attest to their health and receive temperature checks each day to ensure no symptoms of the virus are present before attending schools," Pearson said. 
As an optional program, the PASS team identifies students who may need assistance and reaches out to their families to see if the students would like to participate in the bubbles. Most students jump at the chance. 
"I've had students who hated attending school in-person before the pandemic tell me how excited they were to come back and return to a sense of normalcy," said Gould. "In addition to having access to the internet, these students also have access to staff members who can provide guidance and additional assistance when students need more help learning new material."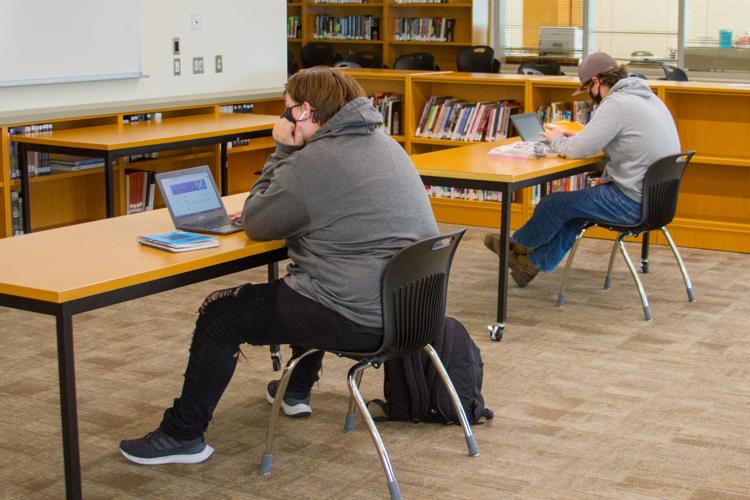 The students participating in the program have been more than willing to adhere to the strict health guidelines required for in-school learning. 
"It's in the kids' self-interest to follow the rules," Pearson said. "The better our students are about restricting the spread outside of the school, the more likely it is that we'll be able to expand these bubbles and invite more students to attend."
Families with students interested in participating in the PASS Program can reach out to Principal Pearson at ppearson@woodlandschools.org, Assistant Principal Uhlenkott at uhlenkod@woodlandschools.org, or call the Woodland High School main office directly at (360) 841-2800.