The Clark County Historical Museum has a long tradition of offering informative displays on the history of Clark County with their new exhibit "Currents of Progress." The new feature looks at transportation in Clark County and focuses on its rich history of rivers, roads and ports.
"We started off with the early chronology," Executive Director the Clark County Historical Society and Museum Bradley Richardson said. He explained how the timeline at the exhibit starts around 1700 with the history of the Chinook and Cowlitz Tribes and the introduction of Lewis and Clark. The timeline then continues from Lewis and Clark, to the beginning of Fort Vancouver and onwards to the present day. 
"We figured these were topics people were familiar with so we put them on the timeline," he said.
Outside the timeline, sightseers can find panels describing certain large scale events in the county like the history and construction of the Port of Ridgefield, the Vanport Flood and Pearson Airfield. 
"We've never done panels this big before," Richardson said. "It's the first time we've printed these full-size, big and colorful panels." 
Objects on display with the panels include historical items from the Standifer and Kaiser shipyards as well as a large ship's wheel from Columbia River ferry.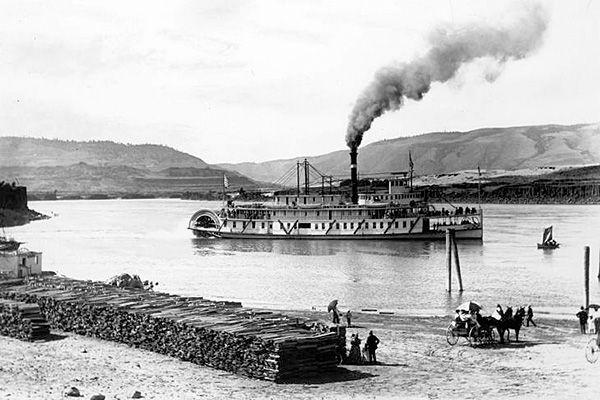 "It's visually stunning when you walk in," Richardson said.
Richardson also mentioned the interactive portion of the exhibit where people can learn how to tie many different kinds of knots, take selfies in a captain's chair and learn how to have a conversation in morse code. 
"What's really cool about (this exhibit) is that it has created a crossover," he said. "It's so active and engaging."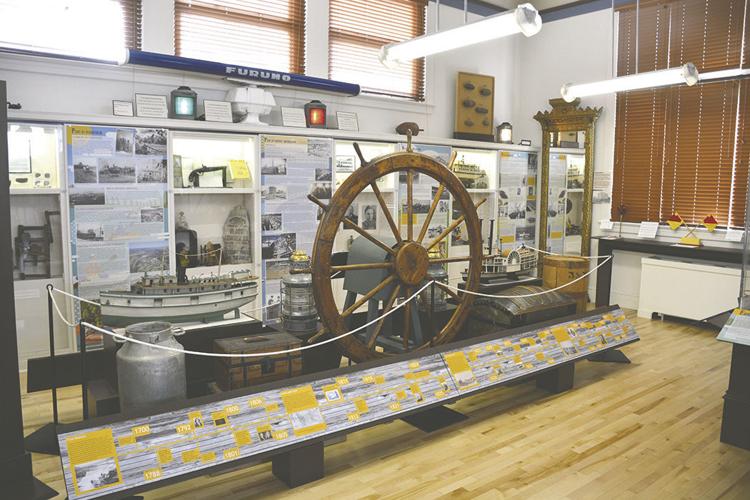 The new exhibit will be open through 2023 and is featured alongside three other exhibits in the building at 1511 Main St., Vancouver. Other exhibits include the history of medicine in Clark County, music in Clark County and stories of people from around the county.