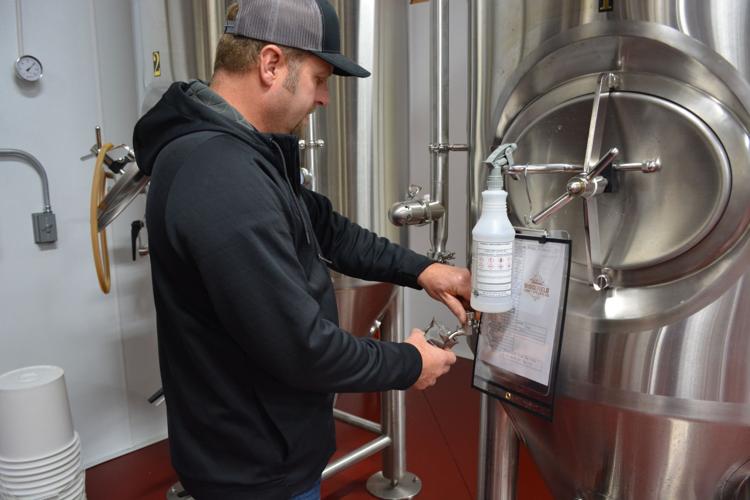 "This has been my dream ever since I was a kid," Steve Dronen said as he pointed to all of the stainless steel brewing equipment inside his Ridgefield Craft Brewing Company. "I love everything about the process of brewing beer."
In his early 20s, Dronen started brewing his first beer in a home brew setup that yielded 5 gallons. Twenty-eight years later, Dronen retired early from his job in landscaping and construction to start Ridgefield Craft Brewing Company. 
"I just had a desire that I wanted to do this full time," Dronen said.
He always homebrewed for the fun of it. Sitting down with his cousin, he planned out everything needed for a brewery. From the foundation of the building to the mash turners, Dronen and his cousin planned out his dream. Construction began last year. 
Just about a year later, Ridgefield Craft Brewing sent out its first kegs and hit the taste buds of craft brew lovers of the Pacific Northwest.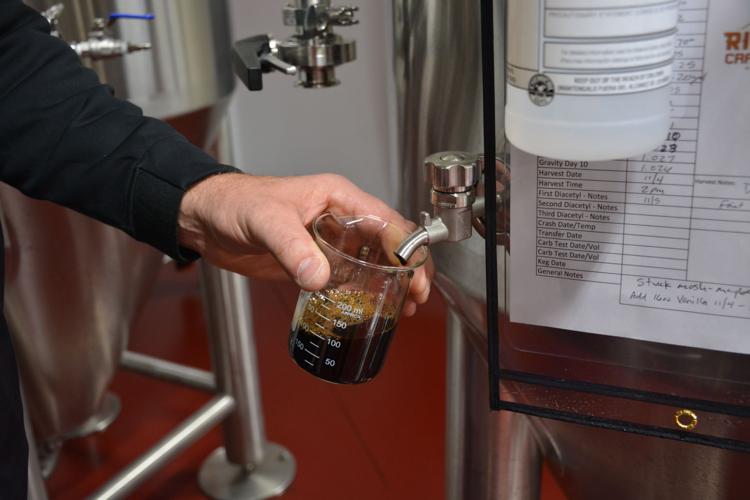 With a motto of "brewed for the craft beer lovers of the Pacific Northwest," Dronen said he likes to put emphasis on the word craft. 
"Craft is a huge thing for me," he said, adding that many micro-breweries have been bought out by big beer companies. "When I do a recipe (for a beer) it takes me two or three days to really craft a recipe. I look through the different malts and ingredients to make sure I get the exact beer I want." 
Along with specially crafted recipes, Dronen said he dug a well on his property in Ridgefield specifically for the brewery.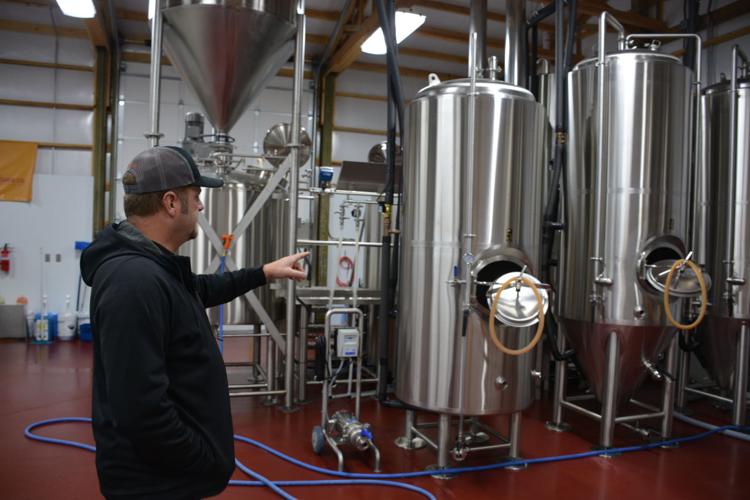 "We have pristine water, 350 feet out of the ground," he said. "We don't have to put any additives in the water for the process; it's perfect water for brewing." 
For now, Ridgefield Craft Brewing is a one-man operation with Dronen building the recipes, brewing beer and distributing it around the county. 
"I really love the whole process from picking out malts to brewing it," he said. 
He occasionally receives help from his sons and other beer brewers from around Clark County. 
"My wife helped with the marketing of the beer to get our name on the map," he said.
Dronen hopes to get with a distributor soon so his beers can reach more people in Washington. 
As for finished beers, Dronen said he plans to have five flagship, year-round beers to enjoy while also creating a few limited releases as the seasons change. Dronen said he likes to incorporate the Ridgefield community into the brewing process. He names some of his beers after historic Ridgefield landmarks, such as Pioneer Street and the Cathlapotle Plankhouse being the namesake for his Pioneer Pale and Plankhouse Porter.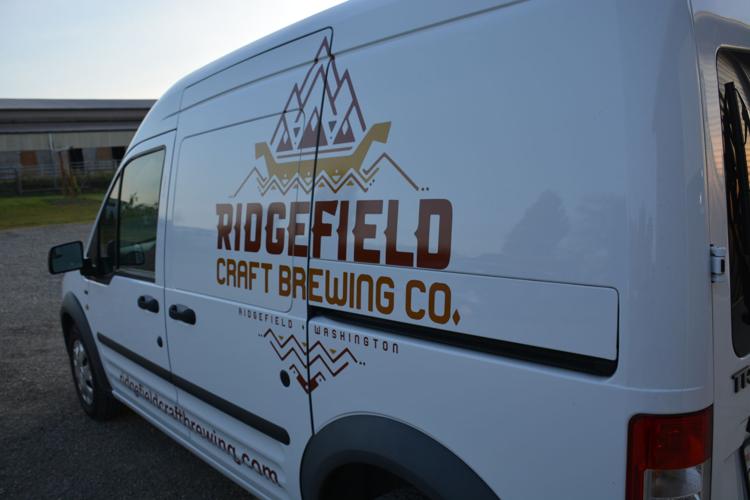 "I really love the community in Ridgefield," said Dronen, who moved to the area with his family about five years ago. "I'd really like to get involved in more events downtown." 
Dronen plans to get his beer at more events around the area as well. He threw a party at The Thirsty Sasquatch in Downtown Vancouver on Saturday. 
Ridgefield Craft Brewing's flagship beers include Heritage IPA, Pioneer Pale, Archaic Amber, Plankhouse Porter and his best selling beer, Loose Joose Juicy IPA. Dronen said he recently finished up brewing a Cocoa Therapy Stout made with 10 pounds of cocoa in the brew. 
While Dronen hopes to eventually open up a tasting room on his property in Ridgefield, for the time being, the brewery is production-only, so the best way to try the beer is to find it on tap at a restaurant or bar near you. You can find out more about the beer and locations at ridgefieldcraftbrewing.com.